Tomorrow's Talent 2022 winner: Milly Pickles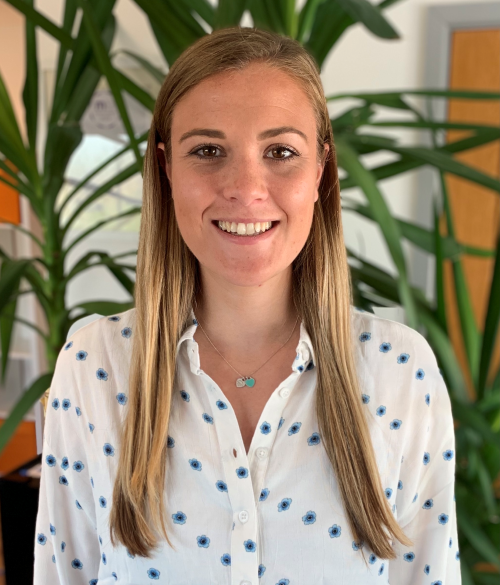 I started my event journey whilst I was on my placement year at Ashfield Event Experiences. I worked on many corporate events and supported the venue finding team for a few months too. The venue finding skills I learnt helped me to secure my graduate role at First Choice Conference and Events where I started as an Event Coordinator and was awarded a promotion to Event Consultant after 2 years. I now work at Parallel Blue, a full-service events agency as an Event Executive, where I have a split role. My role at Parallel Blue consists of managing several client accounts delivering a vast range of virtual and in-person events, improving them every time with the feedback we receive. As well as managing the updates on the company website too.
I have also taken on extra responsibility and am now the Event Manager for a corporate company on a retainer basis. I oversee the event schedule of a mixture of 40 webinars and in-person events, as well as managing the event spend and calculating the event profit from sponsor revenue. I also organise sponsorship at external events and lead their annual hybrid conference for a few hundred attendees.
1. What does it mean for you to be named as a winner of Tomorrow's Talent 2022?
When I received the email to say that I was a Tomorrow's Talent winner I couldn't quite believe it. I feel very honoured to be awarded and recognised for the work I do inside and outside of my day-to-day job role. I feel very proud to be named alongside 9 other amazing event professionals, and I cannot wait to meet them and widen my professional network. I am also really looking forward to seeing what opportunities may come with being a Tomorrow's Talent winner.
2. What has been the most challenging aspect of your career to date?
How did you overcome the challenge?
The most challenging aspect of my career so far is having a split role. I am currently working as an agency and in-house event manager. This has been my biggest learning curve and career development to date. Developing my understanding of a corporate event manager's role has allowed me to become a more knowledgeable and better agency event manager.
However, having 2 roles comes with a higher workload and more responsibility. Overcoming this challenge has been possible with keeping organised, communicating with both managers, managing my time, and delegating work to my colleagues.
3. What inspires you? (in the industry)
The resilience in the industry within individuals, agencies and venues has been very inspiring over the last 2 years. The way the industry came together as a whole during the pandemic shows just how important strong professional relationships are, and how community is at the core of the industry. Together, as an industry we have managed to bounce back, and events are now booming, and I find this incredibly inspiring.
4. What one thing would you like to change about the industry?
I would like to change the lack of support that I think newcomers have joining the industry, and I have made it my mission to do just this. I am creating a go-to resource hub, Events Simplified, to bring all basic event industry information into one place for event students, graduates, and newcomers to support them with transitioning into the industry during their first role.
This is because I believe that not only future event professionals, but also the company they work in and the industry can benefit if graduates were better informed about the things that are not taught in universities, because you cannot learn everything at university.
5. This year is the 10th edition of The Meetings Show. Where do predict the MICE industry will be in 10 years' time?
I believe that in-person events will be at the forefront of the events industry again, but virtual events will still and always have their place. This is because we have shown ourselves that we can survive during difficult times and virtual events will allow us to carry on with events whilst having a good plan B option if needed.
Focus on sustainability and CRS activities will still be a very important aspect of corporate events, especially incentives. Instead of following the crowd to well-known and overpopulated locations, companies may choose to visit countries that need the support from activities that give back to the local community instead.
6. What are your aims / ambitions for the future?
My ambition for the future is to be Head of Events for either a corporate company or corporate events agency. My aims for Events Simplified is for it to be a well-known go-to resource for future event professionals providing them with a valuable understanding of the industry that will accelerate theirs – and the industry's – success.
To support the resource hub, I also aim to present to Event Management students at universities, interview well-known event professionals to share their experiences and speak on panels at industry events.
Having been a mentee on the Fast Forward 15 programme, my overall aspirations are to make an impact, be a key player within the industry and be a role model to other event professionals to prove to them and myself that women can be in the top roles within the industry.