30 Apr 2019
Welcome to Peru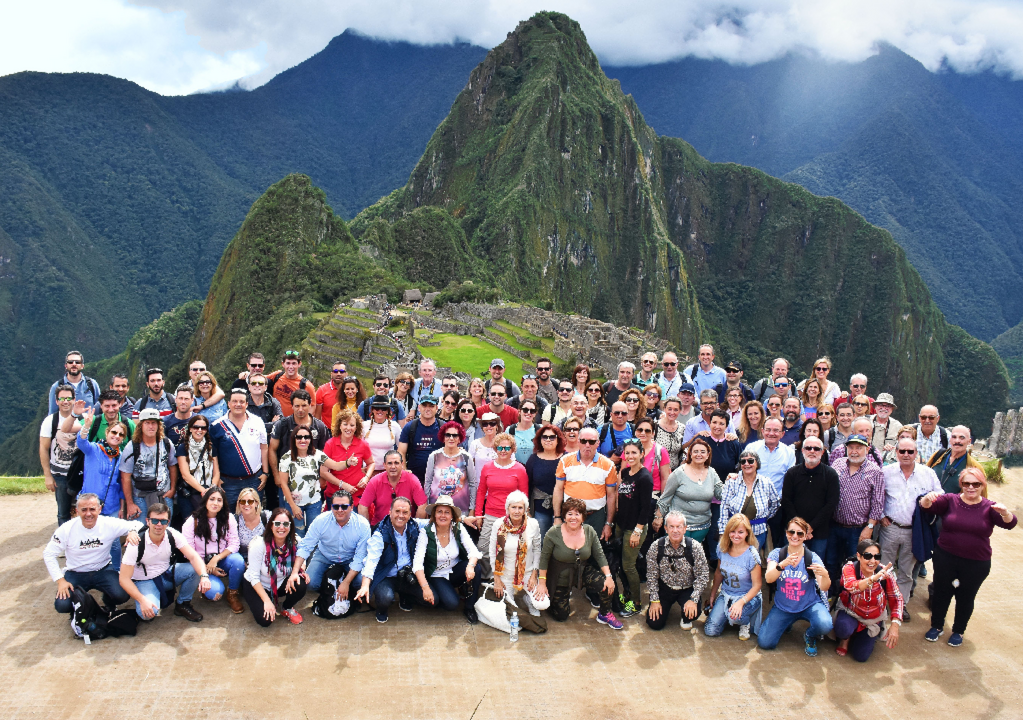 The land that was once the home of the Inca Empire 'has hit the 21st Century at full speed' to become a MICE hotspot. As we fly into Peru on the next stop of our tour, we take a closer look at the facilities it offers to MICE planners.
Peru, on the north western side of South America, is well known for its enviable cultural and natural heritage. Home to one of history's greatest civilisations – the Inca Empire – later enriched by the arrival of the Spaniards in 1532 (and subsequent contributions of Africans, Europeans and Asians), the country also boasts impressive natural spaces – from mountain ranges and coastlines to the Amazon rainforest – which have made it a popular choice with tourists.


Nevertheless, as Jaime Cardenas Perez, director of the Peru Trade, Tourism and Investment Office, points out, thanks to 15 years of sustained economic growth led by private investment in areas like mining, finance, manufacturing and tourism, Peru has 'hit the 21st Century at full speed' and is now also an attractive destination for events.
"The heritage of our past, which makes us one-of-a-kind destination, blends seamlessly with modernity and progress," he says.
"One of the most eloquent examples of this is investment in hotels, primarily international chains that have focused their strategies on the Peruvian market in an effort to develop meeting and event tourism."
According to Cardenas Perez, the Peruvian capital of Lima has 'accumulated enormous experience' in hosting events over the last 10 years with both dedicated convention centres and hotels accommodating events and their delegates.
The city's newest and largest events venue is Lima Convention Center. Spanning 14,925 square metres and with capacity for 9,950 people, it is a flexible space in the centre of the city, making it accessible for a wide range of events.
Other meetings venues in Lima include the 301-bedroom Westin Lima Hotel & Conference Center with capacity for 2,254 and the 84-bedroom María Angola Hotel & Centro de Convenciones with capacity for 1,800.
While Lima offers venues with the largest capacity, the cities of Arequipa and Cusco and the seaside resort of Paracas are also 'perfectly positioned' to host congresses, meetings and incentive travel events at both dedicated conference centres and hotels, says Cardenas Perez.
In Cusco, the historic capital of the Incan empire, you'll find numerous hotels with meetings facilities, including the 50-bedroom Sumaq Machu Picchu Hotel with capacity for 60 to the Aranwa Sacred Valley Hotel & Wellness with capacity for 336 delegates, as well as its dedicated conference centre Centro de Convenciones Cusco with capacity for 700.
In Arequipa, hotels offer capacity for meetings of between 70 and 700 people, with the Cerro Juli Convention Center holding up to 960 people in a space of 738 square metres, while the seaside resort of Paracas hosts a wide number of hotels with high capacity.
Peru's strategic location is also said to be a draw for event organisers. More than 1,000 flights fly into Lima's Jorge Chavez Airport each week from over 30 international destinations. It takes 12 hours to fly from Europe with direct flights from Amsterdam, Paris and Madrid.
From Lima, a number of domestic flights connect visitors to Peru's other main tourist destinations. Work is currently underway to develop Chinchero Airport in the Chinchero district, which is part of the Cusco region. The airport, set for completion in 2021, is planned to replace Alejandro Velasco Astete International Airport.
For those looking for incentive travel as a standalone trip, or to add it to a conference schedule, Peru offers a vast choice. Lima, Cusco and Arequipa are all UNESCO world heritage sites and the country includes the Incan citadel of Macchu Picchu which is one of the world's best tourist attractions.
Culture can also be found in the nation's numerous museums and art galleries while foodies are also in for a treat. Peru's cultural heritage and geography means it has produced a wide range of delicacies and is a pioneer of fusion cuisine, leading to it being voted best culinary destination by the World Travel Awards for seven consecutive years.


Delegates finding themselves in Lima with time to spare should seek out Central, Maido and Astrid y Gaston - three restaurants which have all found themselves on the World's 50 Best Restaurants list – for an awe-inspiring feast. Or, if time is short, head to one of Peru's cocktail bars for a Pisco-based cocktail – Peru is the birthplace of the famous distilled grape brandy.
Peru's interesting heritage is a huge draw for tourists, but when combined with the development of its infrastructure and hotels and conference centres, it becomes a 'unique' destination for conference organisers, believes Cardenas Perez.
"The land of the Incas, Peru is a wealth of different worlds, all with their own individual landscapes, sounds, colours and tastes. The diverse cultural and natural spaces of Peru's coast, mountains and jungle, the country's great air connectivity, a variety of hotels and a new, state-of-the-art convention in Lima make Peru a unique destination to host any programme," he adds.




"Peru won three awards at the 25th World Travel Awards ceremony in 2018, demonstrating tourism's tremendous growth in the country and Peru's reputation as a premier destination for your next international meeting or incentive programme."
Peru has sustained economic growth for 15 years.

The capital city of Lima has 10 years' experience in hosting events.

Peru is the fifth most populous country in Latin America.

More than 1,000 flights fly in and out of Lima's Jorge Chavez Airport each week.

Direct flights connect Jorge Chavez Airport to 30 international locations.

Chinchero Airport in the Cusco region is set to open in 2021.

Lima Convention Center is the largest event space in Peru with capacity for 9,950 people.

Three of Peru's cities – Lima, Cusco and Arequipa – hold UNESCO world status.

The World's 50 Best Restaurants list 2018 includes three restaurants in Lima.

Peru won three awards at the 25th World Travel Awards in 2018.
Did you know?
The potato originated in Peru. There is scientific evidence that potatoes were domesticated as early as 10,000 years ago in the High Andes and the starchy vegetable is still a staple food in the Peruvian diet. Currently, there are approximately 4,000 native varieties of potatoes grown in the country. Peruvian dishes featuring potatoes include Carapulcra Chinchana – a potato stew seasoned with chilli and spices and finished with peanut butter – and Papas a la Huancaina – potatoes which are boiled, sliced and served with cheese and a sweet spicy sauce on a lettuce leaf.

Spanish is the official language of Peru and is the language used by government departments. However, many indigenous languages are still used in the country. Quechua is the most widely-spoken native language, followed by Aymara, with up to 13 different languages thought to be spoken in total around Peru.

Peru is a member of the Pacific Alliance – a new trade bloc that also includes Chile, Colombia, and Mexico – as well as the Andean Community and the Asia-Pacific Economic Cooperation (APEC) forum. It is also one of the 12 countries involved in negotiations for the Trans-Pacific Strategic Economic Partnership Agreement (TPP) and has been admitted by the Organization for Economic Cooperation and Development (OECD) to become a full member by 2021.