Jun 07, 2019
Exhibitor Spotlight: South Korea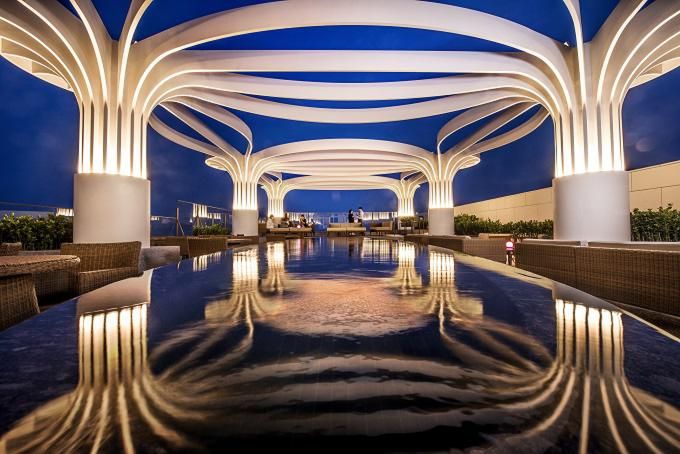 From subtropical beaches to world-class winter sports, combined with a rich history and culture, Korea is an exciting and vibrant destination for meetings and events. Anne Ridyard, representative for Korea MICE, tells us more about what the country has to offer.
From subtropical beaches to world-class winter sports, combined with a rich history and culture, Korea is an exciting and vibrant destination for meetings and events. Anne Ridyard, representative for Korea MICE, tells us more about what the country has to offer.
What are the advantages of hosting a meeting or event in Korea?
There are lots of advantages of hosting an event in Korea, here are just a few:
Korea is the number one country for international conventions (UIA statistics report 2018)
We have 13 competent cities leading in key business and academia
Korea is the leading country for R&D, tech, 5G mobile, m-commerce, e-commerce and blockchain
Events have full support of the national bureau, with further support from each city/region
It's a 10.5 hour (max) direct flight from UK and Europe (189 cities worldwide/60 countries/90 airlines)
Korea has unique incentives and activities unlike any other destination
It is the most happening country in the world for popular culture – the Korean, or Hallyu, Wave
Visa-free entry for 115 countries
Where are the most popular places in Korea for business travel?
It really depends what you are looking for; it is a compact country and anywhere is no more than 3 hours from Incheon International Airport, by KTX high speed bullet train (or just an hour by domestic flight).
Vibrant Seoul is, of course, a huge draw (*3rd place in the UIA World City Ranking, 28 mins by KTX), Busan (*9th UIA World City Rankings) offers a second-tier city punching above its weight with extensive beaches and venues, and sublime subtropical Jeju (*15th) offers that relaxed resort feel and unique experiences.
What's the best time of year to visit?
With four distinct seasons it depends what you want to do and see. Winter for snow and ice sports; dry, sunny, fresh springs and autumns are great for blossom and foliage; hot humid summers, means its 1,500 miles of coastline are never wasted!
Is Korea becoming a more popular destination for the UK events market? If so, why do you think that is?
The UK events market is so truly international, intermediaries are often placing events for clients from all over the world, and on behalf of international organisations. Trading relations between the UK and Korea are excellent and many organisations are setting up offices in the destination. It is strong in automotive and renewable energies, tech, medical and scientific fields, meaning there are strong business reasons to host meetings in Korea.
There was a further boost last year for the incentives market as several agencies visited the destination to undertake a number of unusual programmes and unique experiences, such as visiting the DMZ, attending a baseball game with a picnic, and enjoying a BBQ at the seats, cooking experiences and learning the national sport – taekwondo. Event attendees can use leisure time to shop, party and relax in the 24 hour metropolis, and K beauty means there is a face cream or mask for all, even the chaps bring back something!
There is no shortage of deluxe hotels from staying in the Lotte Signiel super deluxe superscraper, to an Accor based on a traditional hannok, and the Grand Hyatt sat amidst 18 acres of land, two pools, tennis courts and more.
Are there any traditional Korean foods that people should try when they visit?
The list is endless, from Royal Court Cuisine, preserved as an Important Intangible Cultural Property, to Samgye-tang – ginseng chicken soup.
Staunch favourites are:
Chimek (Chicken and Mekju (Korean for beer)) – this is KFC where the K is for Korea, not a colonel in sight! And the crispiest chicken you will devour, and that extra spicy gochujang paste to add warmth.
Bibimbap – Korean comfort food: rice, veg and meat of choice, topped off with egg and more gochujang to taste – the equivalent of a large ice cream tub when the world is not going your way. For greater authenticity go for Dolsot (hot stone) bibimbap served in a hot stone bowl allows the rice to crisp up – yum.
Korean BBQ – cook at your table over a grill, delicious marinated meats, all with a side serving of several banchan (Korean side dishes).
You can even try before you go! There are well over 150 Korean restaurants in London alone, and more outside; Korean-inspired food is even in mainstream supermarkets now, and kimchi is one of the world's top health foods.
We love to bring clients to a Korean meal, it gets them excellently primed for their trip to Korea.
Have there been any exciting meetings and events developments in Korea over the past year?
Korea's unique venues programme, second terminal at Incheon and KTX high speed bullet train were opened in time for the 2018 Winter Olympics – but since then even more hotels and facilities have opened that make the MICE planner's job even easier.
A new convention centre opened, just to the south of Seoul, at Suwon, the Suwon convention Centre – SCC, meaning there are now several strong modern facilities within an hour of landing at Incheon International airport and in touching distance of Seoul, for delegates who want to hit the city after the conference.
Hilton opened their 'most instragrammable hotel' in Busan, The Marriott in the new Shinhwa resort on Jeju also offers meeting space as well as plenty of onsite facilities for incentives.


There are unusual retreat hotels based on wellness such as the healing stay offered by Kosmos Ulleungdo. Flung off the eastern coast of South Korea, this 2.5-million-year-old volcanic island is considered one of the most beautiful destinations in Korea – and, it's well worth the journey.
The KoreaMICE meeting Ambassador programme also took greater shape, helping to win yet more meetings for Korea, with 14 ambassadors in the fields of electrical engineering and robotics, to neurology and foetal medicine. Korea's Ambassadors are passionate about their subjects and Korea's abilities to host outstanding events.
Can you tell us a bit about the partners you're bringing to The Meetings Show this year – who will visitors be able to meet?
There are two returning strong DMCs, H&T and Holiday Planners – if visitors have yet to meet them here is another chance to learn more about incentive programmes and ancillary meeting services.
Busan Convention Bureau (CVB) is also back, as is Incheon CVB, based in Songdo Convensia, Korea's smart city of the future.
For the first time Gyeonggi Tourism will attend – this is the county that surrounds Seoul, a bit like all of the home counties in the UK put together – the facilities on offer for meetings includes: KINTEX and the latest new convention facility on the block – the SCC in Suwon.


And last, but not least we welcome Seoul CVB to London for the first time.
On stand B300 Korea will be offering tea profiling to any show visitor wishing to take a relaxing break at our stand, and take away a tea perfect for anything from, anti-ageing to stress relief and even weight loss!!
If you could offer one piece of advice for people visiting Korea, what would it be?
Go, meet and enjoy, you and any event participant will not be disappointed.