11 May 2023
Tomorrow's Talent Winner 2023: Laura Pike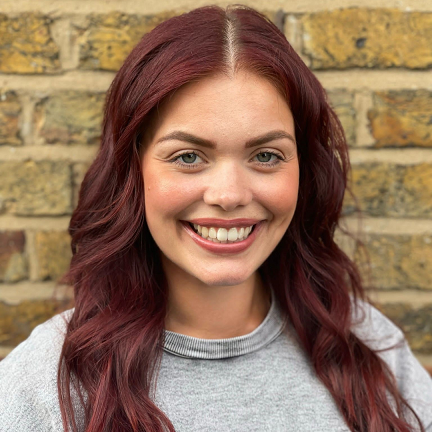 Laura Pike is senior project manager in the Live Division at DPRG where she has worked for the past two years. Before joining DPRG, Laura, who has an honours degree in events management from Staffordshire University, spent six years gaining experience in two other agencies, starting out as a project executive. As senior project manager at DPRG she organises a wide range of events, including conferences, exhibitions and digital experiences for corporate clients. Laura also manages seven project executives and project managers as team leader.
What's your proudest career moment so far?
Since working at DRPG I have been promoted twice, from project manager to senior project manager and then to team leader. This all happened within one year and I am proud to be working in the role I have always wanted to have when first starting my events career.
What do you most love about working in events?
I love that no day is the same, each event I have delivered is so different and I find that I am constantly faced with new challenges, but from this, always learning something new.
What's been your most memorable event to date?
Working with the team at DRPG we delivered my largest event to date for 3,000 people at the NEC. This event was a conference with a large exhibition, breakouts and evening event. This was an extra special event for me, as it was not only the largest and most complex event I had ever delivered, it was also my first live event following the pandemic. It was very proud moment, to be part of such a spectacular event but also an emotional experience to finally be back onsite delivering live experiences.
If you could work on any event anywhere in the world, what and where would it be?
I would love to play a part in organising the Olympics Games in the future. As one of the largest sporting events in the world this would be an incredible experience.
Who is your biggest inspiration and why?
Our Director of events at DRPG, Matt Franks inspires me with his ability to analyse a project, foresee potential difficulties and challenge us as project managers to find solutions. I think he is a great leader and inspires me to become a leader of the same standard for my own team.
Where do you see yourself in 10 years' time?
Over the next 10 years I would like to continue delivering a range of events and broaden my experience of delivering events internationally. I hope that in the next 10 years I am in a senior leadership role within an events agency, pioneering solutions within the industry and mentoring a team to deliver amazing events.