26 Apr 2023
Tomorrow's Talent Winner 2023: Jessica Hobday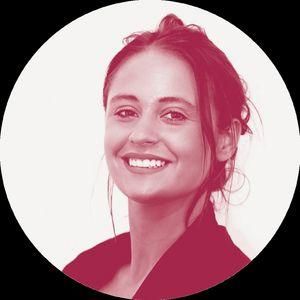 Jessica Hobday began her career as an events executive at Hoar Cross Hall after graduating from Chester University with a degree in event management. After learning the event planning ropes at Hoar Cross Hall Jessica moved to team building and venue sourcing company Eventurous. However, like many in the industry, her job was impacted by Covid-19 and was made redundant in 2020. Using the time to reflect on her future, she decided to start her own events business and after a year investigating opportunities and gaining a business partner, vbx events was born. Now as co-founder of vbx, Jessica supports global businesses with their events and is aiming to turnover £1.5m in the next year.

Describe a typical day:
Every day is different. When running your own business you have to balance the 'working on and working in the business'. This is something I try to manage daily. I can be working on current and live events for our clients but also having finance, operations and HR meetings for a growing team. It's an extremely challenging but rewarding job. What I thrive and love on a daily basis is working with the fabulous clients we have on board at vbx.
What's your best event moment so far?
The first live event vbx did in April 2022. It was the most overwhelming and emotional event I have done. Not only the first one vbx events had planned of our journey life but also it was the first live event since Covid-19. This will be a moment I will never forget.
What's the biggest challenge you've faced so far and how did you overcome it?
It was in January 2022 and our first month of vbx events kicking off. We had events in the pipeline that had to be scrapped when we were challenged with Omicron. It was a worry and a challenge we had to over come as a team. We managed to secure trust in our clients and supplier to move certain events to either virtual or to another date, instead of straight cancellation.
If you could go back and give yourself some advice when you were first starting out in the industry, what would it be and why?
Advice I always give to my team, especially if they are new to the industry is: Listen to your gut, be honest, be yourself and always smile.
Listening to your gut is something I have always lived by, especially in business. You know in yourself when something is not right and if you are questioning it act on it. It will be the best thing you can do.
Being yourself and smiling are things that will get you far in life and in business. Don't try and kid a kidder – be honest and straight with clients, suppliers they will respect you for it.
What are you most excited for this year?
I am really excited to grow the team and business – with the business growing the team can grow. I enjoy watching the staff hit their achievements.
What are your future ambitions?
I really hope to create a positive and happy environment in my business to help others grow in the industry. I would also like to be an inspiration to young women in the industry.