12 Apr 2023
Tomorrow's Talent Winner 2023: Harriet Warren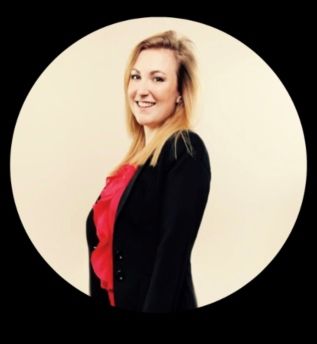 Self-confessed 'venue geek' Harriet Warren has built up a wealth of experience in events over the last 10 years, working with suppliers, clients and industry peers at three different agencies and a hotel. In her current role – venue find team lead, meeting & events UK at Reed & Mackay - she is primarily focused on venue sourcing (and has further developed her extensive venue knowledge) but also goes on-site for larger projects she is involved in.
What do you most love about working in events?
The non-stop variety and eventualities of events. Every single day is different and every brief is exciting. I'm fortunate enough to have such a broad range of business opportunities with our client base. We get typical corporate requests and then really creative ones where I can constantly learn and grow my knowledge, as well as be able to get really creative on the work I do and how I do it.
Tell us about your most memorable event to date?
With a past agency we booked an incentive group into Nice and Cannes. Their programme had helicopter transfers, dinner on a yacht, dinner at the Martinez, vintage cars and some celebrity lookalikes. They even got to make some clay hand prints of their own outside the Palais des Festivals (just like the celebs), and enjoyed a private villa pool party with 'paparazzi' who published their photos overnight in a newspaper that was delivered to them with breakfast. The vision was to make the high performers of our client company feel like a celebrity – and they certainly did.
What would be your dream event to work on?
A corporate retreat to a Nordic country in winter. I'd love to be able to see some Northern Lights action – perhaps stay in a glass-roofed accommodation venue - and do some breathtaking experiences. I like the idea of some historic / cultural experiences where attendees will be taken back to basics and simplicities in life, but also the nature in these locations is phenomenal for tours and tasting local cuisine.
Who is your biggest inspiration and why?
This is a difficult question to answer. I've been so fortunate to have such wonderful examples of industry leaders through my career to date. Jacqui Kavanagh and Richard Kenyon from Trinity Event Solutions provided me with such a fantastic foundation in the events world. Jill Dunlop-Fleming from Absolute Corporate Events was a fantastic mentor as well as manager, and also furthered my knowledge and skillset. Finally Marali Kempthorne, formerly from Reed & Mackay, furthered my overall professional development with expert guidance on management skills which has helped me to become a team leader myself.
What advice would you give to young people considering a career in events?
Be transparent and respectful to all parties involved in events. Hotels, venues and suppliers are equally as important to build relationships with than clients. Also, work on your time management and to-do list skills from the get-go and forge good habits – it is such a fast paced world that independent organisation is key.
Where do you see yourself in 10 years' time?
This is a difficult question isn't it?! I absolutely see myself in events until retirement, however I can't foresee what will happen with events and how it'll affect me personally. I absolutely love to rise to challenges, and set career goals to progress where there's opportunity. The impact of Covid-19 has made me cautious about the demand for event organisers – though thankfully it's as busy as ever again now. I love the creative events, and big events that are hard work but ever-so rewarding!