Tomorrow's Talent Winner 2022: Sarah Zarywacz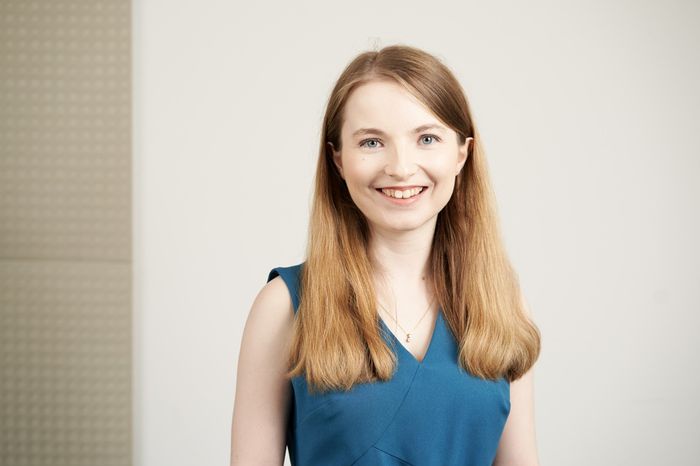 Sarah Zarywacz started working in the events industry in 2019 and leads external facing events as event executive at private equity firm ECI Partners. In her role at ECI she manages a programme of in-person, hybrid and virtual events for portfolio companies, investors and advisors and has secondary specialisms in other marketing channels. She also runs the Instagram blog @sarahzmarketingevents where she shares an insight into her life as a corporate eventprof.
What does it mean for you to be named as a winner of Tomorrow's Talent 2022?
To be honest, it blows my mind! This group of eventprofs are all incredibly talented and it's an honour to be listed alongside them. With many of us having passion projects outside of work, this award is certainly an incredible way to help us to drive those forward and make positive industry change.
What has been the most challenging aspect of your career to date?
Breaking into the industry and being taken seriously. Having started my professional career as an executive assistant (which I loved I must add), it was certainly difficult to get my breakthrough. Even after securing my place, shifting mindsets that I was now an eventprof rather than an EA took perseverance and time.
How did you overcome the challenge?
Building my personal brand as a thought leader and growing my network. I truly believe that your network is your net worth in the world of events. It's crazy to think that three years ago, I wasn't in the industry and now I'm a regular public speaker within it as a result of the network I've built.
What in the industry inspires you?
The people. There's not a single person I've met in this wonderful industry without an interesting story, and we can all learn so much from each other. As a community, we come together to innovate and break barriers, particularly since the pandemic, and I can't wait to see what hurdles we leap over for our next chapter as a community.
This year is the 10th edition of The Meetings Show. Where do predict the MICE industry will be in 10 years' time?
An even bigger community of collaborators. The pandemic really brought idea-sharing to the forefront of the industry and long may that continue. Of course, we'll be producing even more sustainable events (we'll have to) but we'll all become more skilled in other areas of marketing as automation and AI take even more precedence.
What are your ambitions?
Long term, I'd like to globally lead and nurture a team of passionately diverse eventprofs in a corporate firm. In the nearer term, my focus is on growing my network, expanding my thought-leadership activities and mentoring industry newcomers. If there's anything that Fay Sharpe OBE taught me while I was a Fast Forward 15 mentee, it's that every big goal needs an array of mini goals to shape that journey to success.