13 Jun 2022
Tomorrow's Talent Winner 2022: Olivia Salvage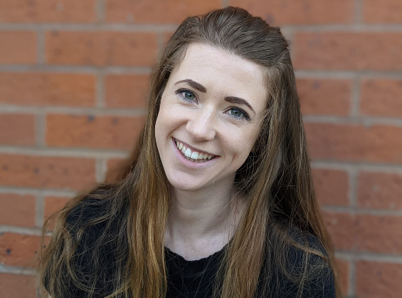 Olivia Salvage fell in love with events through a sixth form work placement with a wedding planning agency. She studied events management at university and while there secured a placement with agency Banks Sadler. Her current role is senior events co-ordinator at doTERRA, an essential oil company, where she takes responsibility for incentives, roadshows, conferences and conventions throughout Europe.
What does it mean for you to be named as a winner of Tomorrow's Talent 2022?
It's such an amazing initiative to be named as a winner and I was so ecstatic to receive the news. The events industry is in a really exciting time right now, obviously not without its challenges in terms of new staff and shortages of staff, but there's the chance to change our industry for the better with this. Being one of 'Tomorrow's Talents' really gives a drive and opportunity to be part of this change, and lead the conversation on topics like sustainability in event design to ensure longevity of our industry into the future.
What has been the most challenging aspect of your career to date?
The most challenging aspect in the past for me, I think, would be the lack of appreciation and understanding of what a role in events means. Entering university, it was very much a 'Mickey Mouse' degree, despite sharing many modules with Business Management, which was a highly regarded subject. The events industry is so vast, and a highly vocational subject if you are looking at university, so this was a frustrating roadblock to have that opinion from people. During my career, I found that some clients are also quite condescending of our role, despite the fact we are the play-makers, making proposals and visions a memorable reality.
How did you overcome the challenge?
I think a big part of overcoming this, was becoming more involved in the events industry and organisations of eventprofs where we all share the same frustrations, but also the same passion for our jobs. I absolutely love the community we have behind us, so even in challenging roles we have a network of support behind us.
I'm fortunate now that this isn't the case, and I'm in a role where the wider organisation appreciates the work an events team endures, but it seems a conversation between my industry friends that there is a lack of appreciation.
What one thing would you like to change about the industry?
Naturally, the waste. Everyone knows that events are one of the biggest wasters, they are temporary, and as such, single-use, disposable and 'fast-food' style goods are often what is settled on. How many times do we create a new set design that's only used once, with much material that can't be recycled? I would love to see more brands and agencies leave behind the 'throwaway' attitude that comes with events, implementing reusable sets and compostable or recyclable items where we can. The sustainable planner should be thinking hard about what has real value, and what is just a goodie bag filler destined for the trash.
This year is the 10th edition of The Meetings Show. Where do you predict the MICE industry will be in 10 years' time?
Oh wow – in a whole decade! Naturally, tech will have advanced a huge amount in that time, and whilst I don't agree that this will take away from the value of live events, I think there will be more integration of tech in more basic events. I hope that the events we are putting on will leave no footprint, more venues will be carbon-neutral, running on reusable energy, with not a disposable item in sight! Ideally, our industry will be giving more back to the areas we host events and our planet as a whole, rather than taking away and leaving a negative impact.
What is your ambition for the future?
I would love to run my own events business one day, but I've not quite figured out what I want that to be yet, and I know I've got so much more to learn in the industry. Perhaps a sustainable Destination Management Company or a carbon-negative agency that provides unique events and experiences, offering people the chance to experience nature and wildlife in a way that promotes more care for the planet and understanding of our impact. Until that day, I'm going to keep growing my knowledge in project management, flexing my creative muscles and of course challenging myself as much as I can.