23 Sep 2020
Tomorrow's Talent Q&A: Jenna Ingoe, WorkCast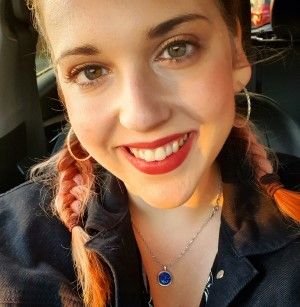 Jenna Ingoe, agile programme manager at WorkCast, was recently named as one of our Tomorrow's Talent winners. Here, we find out more about her experience of managing international events, and her passion for agile methodology and online event spaces.
What does it mean for you to be named as a winner of Tomorrow's Talent 2020?
It is such an incredible achievement especially as I do not work for an events-specific organisation. I have been very lucky to have experienced international events management at a young stage in my career and to be recognised for that is an amazing feeling.
How are you going to celebrate?
A glass of fizz or two is definitely on the table! I have wonderfully supportive family and friends who are definitely using this as an excuse to celebrate.
How do you think the meetings and events industry needs to adapt to continue to attract new talent?
I think for the industry to grow and attract new talent we need to move away from events as a marketing-only tool. We need to begin exploring the impact of how events can catapult product and service delivery when executed in an agile way. Using agile or lean techniques during events such as conferences and meetings can make sure the event provides outstanding results!
What's your advice for someone starting out in the meetings and events industry?
Experience is everything. The idea of being an event manager is very different to the reality in some cases. The work is incredibly rewarding and fun but it is hard work. For long haul events such as the ones I run I am away from home for three weeks and for two of those weeks I am working 24/7 surrounded by over 160 delegates who all need support – it can be exhausting.
Try and get as much experience as you can when you first start out. In my opinion, a degree specific in event management isn't needed but you need to have the drive to take on internships and work experience at any opportunity you have.
What are your ambitions for the next one year? Five years? Ten years?
I am really passionate about the online event space and how the current world is impacting our need to adapt. I also want the opportunity to explore how event management combined with tools like design thinking and agile/lean methodology can revolutionise a customer or partner experience. I want to see myself moving into roles where I am able to influence how we use collaboration techniques and events such as hackathons, partner meet ups, and large-scale conferences to increase successful collaboration.