05 Oct 2020
Tomorrow's Talent Q&A: Jack Grover, SevenEvents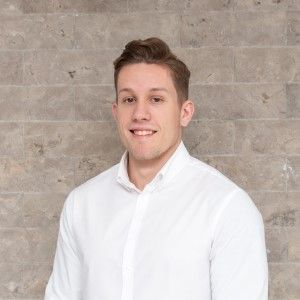 Jack Grover, senior project executive at SevenEvents, and one of our Tomorrow's Talent winners, spoke with us to share his ambitions for the future and outlined how he believes the meetings and events industry can continue to promote new talent.
What does it mean for you to be named as a winner of Tomorrow's Talent 2020?
It's amazing! In what has been a time of change and adaptation in the events world, I am extremely proud and grateful to have been named as one of the winners of Tomorrow's Talent. To be on a list alongside such talented individuals at a time as challenging as this really serves as a reminder that the industry has the tools at every level to make a strong come back.
How are you going to celebrate?
I think I may treat myself to a meal out with my girlfriend. Socially distanced of course.
How do you think the meetings and events industry needs to adapt to continue to attract new talent?
I think communication of the fact the that the events industry is remarkably diverse is key to attracting new talent. Within the MICE industry there are roles that new talent, with the right attitude and drive, will thrive in, and which they may not even know exist. I for one certainly was unaware of the pure scope of roles within events that complement different skill sets when I was starting out.
Additionally, keeping barriers to entry realistic. Of course, experience is important when applying for new roles, but let's not just discount ambitious talent based solely on a lack of experience.
What's your advice for someone starting out in the meetings and events industry?
Be open minded and say yes to every opportunity. The beauty of the events industry is that truly no one day is the same and the amount of expertise is vast, so take it all in. Whether that is going to networking events, attending FAM trips, giving your views on projects or attending seminars, it's all beneficial experience. My first event director used to say to me that I would have gone to the opening of an envelope in my first year!
What are your ambitions for the next one year? Five years? Ten years?
Within the next year, I hope to see our industry rise back up and bring human face-to face interaction back to live events. In five years I'd like to have developed into a well-versed event manager who has worked on large scale events globally. In 10 years I would love to have set up my own business which focuses on elevating technology to create amazing attendee experience within experiential events.