16 Sep 2020
Tomorrow's Talent Q&A: Hannah Burrows, Future Insights Network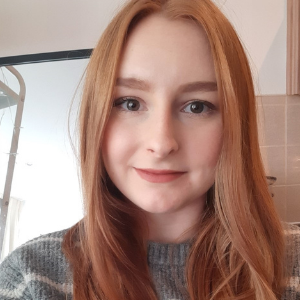 This week we spoke with our next Tomorrow's Talent winner, Hannah Burrows, event manager at Future Insights Network, to learn more about how her ambitions for the future have changed and her advice for someone just starting out in the industry.
What does it mean for you to be named as a winner of Tomorrow's Talent 2020?
I feel very grateful to be named as a winner. It came at probably the best time for me when the events industry had been affected so dramatically and I was in the process of looking for new opportunities and felt unsure of what direction I should take.
How are you going to celebrate?
I love going to the cinema and have really missed the experience since lockdown, so I will definitely be celebrating by visiting my favourite Everyman cinema – it's also a great way to support the events and hospitality businesses who have put so much effort into opening again.
How do you think the meetings and events industry needs to adapt to continue to attract new talent?
I started planning events during my Fine Art Degree but felt I needed to add to my knowledge before I could apply for events jobs, so applied for a Masters. This was a great choice for me, but this isn't an accessible route for everyone. I believe that events companies and associations could help grow more talent from setting up more apprenticeships and partnerships targeted towards young people in secondary school.
Giving young students the chance to experience an exciting and rewarding career in events, at a time when they are deciding their futures, could be exactly what they have been looking for.
What's your advice for someone starting out in the meetings and events industry?
I would say get as much practical experience as you can and think outside the box – working at challenging and unique events will set you apart from others. I would also say don't be scared to organise your own events too as you will learn so much from doing so.
What are your ambitions for the next one year? Five years? Ten years?
Honestly, probably a year ago I could have answered this question, but this year has been completely different than I ever could have imagined. I'm sure everyone feels that way. Change feels scary at the moment but it has made me adapt and opened more new and exciting opportunities than I could have expected. My ambition for this year is to embrace virtual and hybrid events and I'm looking forward to seeing how being hybrid can make live events even better in the future.