Tomorrow's Talent 2022 Winner: Josh King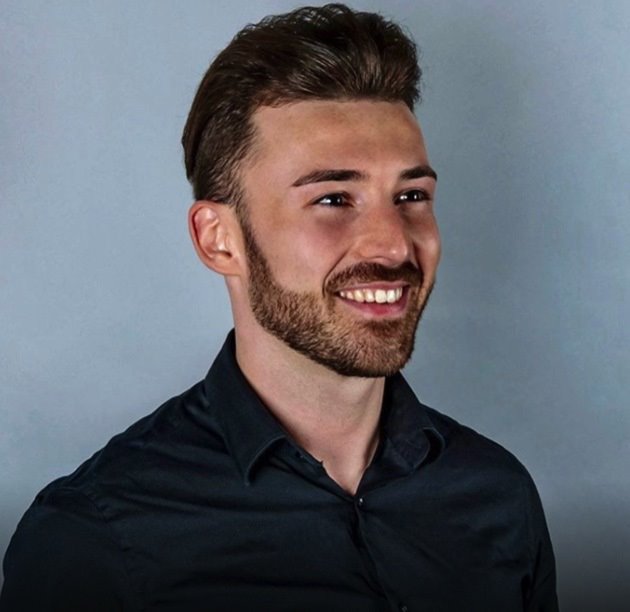 Josh King started at emc3 as an intern eight years ago. He progressed to events assistant where he produced events for leading brands such as LinkedIn, Electronic Arts, HubSpot and Bentley before moving into sales and marketing. In his current role as sales and marketing director he oversees sales and marketing for emc3's global offices, achieving record growth for the business and onboarding new partners including Google, Twilio, Miro and Gong.
What does it mean for you to be named as a winner of Tomorrow's Talent 2022?
I'm honoured to be named amongst such incredible winners past and present. There are some superb people on the list who I really look up to. I feel very lucky to be surrounded by an awesome team of people at emc3 who make doing my job easy. For me, this is recognition for the fantastic work the whole of the emc3 team is doing right now!
What has been the most challenging aspect of your career to date?
I've always struggled with my work-life balance and at times it has been detrimental to my performance, career and those around me. Burnout is commonplace in the events industry, but as a business we want to challenge the status quo and we're doing everything we can to eradicate normalising overworking and burnout.
How did you overcome the challenge?
We have an amazing leadership team at emc3 who are big advocates of flexible working. Alistair Graham, Daniel Curtis, Stephanie Utting and Kylie Davies are redefining what works in our industry. They've created a fantastic business that puts employees first. A business that truly cares about looking after its employees. Our industry has normalised an archaic work-hard, play-hard culture which ultimately has a negative impact on mental health and wellbeing. We cultivate a culture that promotes self-care. Balance is the key to success. A few tips that I've found really helpful:
Set boundaries and stick to them!
Take regular breaks and build these into your schedule.
Make sure you exercise regularly, stay hydrated and eat healthily.
Champion 10-15 minute calls and meetings.
Switch your notifications off outside of working hours.
Spend less time on social media which perpetuates false expectations, and more time connecting with loved ones and friends.
I've also had some amazing coaches and mentors who have helped me along the way. A special thanks goes out to Lauren Cartigny who's helped to get me to where I am today!
What one thing would you like to change about the industry?
Diversity, equity, and inclusion (DE&I) matter. And I don't think enough is being done right now to make our industry more accessible and inclusive to people from all backgrounds. Ultimately this will damage our industry in the long run if things don't change. There are some amazing organisations such as Diversity Alliance who have started to inspire real change, and we need to get behind them as an industry.
This year is the 10th edition of The Meetings Show. Where do predict the MICE industry will be in 10 years' time?
With Bill Gates stating "Within the next two or three years, I predict most virtual meetings will move from 2D camera image grids to the metaverse" it's time for us to get ahead of the curve as creatives, strategists, planners and marketers. Web 3.0, Crypto and the metaverse are going to have a huge impact on our industry and the best event strategies will incorporate virtual, hybrid and in-person events. We're working on so many digital events right now and even producing an event for Gary Vee and VaynerMedia where NFT's are being used as tickets. The world of tech is constantly evolving and we need to keep up if we want to continue to deliver the most immersive and engaging experiences!
What is your ambition for the future?
I'm set on making emc3 a £15m ARR business in the next 2-3 years. We've onboarded some incredible new clients recently and I want to keep us on that same trajectory.
I'm also in the process of launching my new podcast, EventProfs TV – I'll be focusing on that for a while, so if you have an awesome story to tell and would like to be involved, let me know!