12 May 2021
Tomorrow's Talent 2021 Meet the Judges: Fiona Macdonald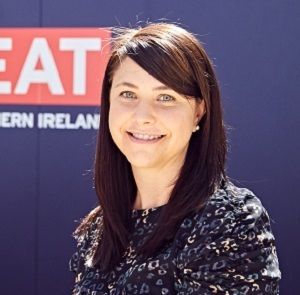 Fiona Macdonald is Senior Manager, Business Events at VisitBritain where she works in attracting international events to the UK.
Fiona has supported Tomorrow's Talent as a judge since the competition's inception in 2019 and is looking forward to helping identify another 10 promising young event professionals again this year.
Why do you think it's important to recognise and celebrate young talent within the events industry?
Young talent will be at the forefront of driving innovation in an industry that has seen huge upheaval over the last year. It's important to celebrate that talent and recognise the incredible contribution they are making – and will continue to make – to an industry that never stands still.
Why is it particularly important to recognise talent now ie. during the COVID-19 pandemic?
With many event professionals having to consider alternative employment options during the pandemic, now is the perfect time to remind everyone why this is such a great industry to work in as we look to welcome back live events soon. Young events professionals have shown incredible resilience and innovation throughout this challenging time and the Tomorrow's Talent Initiative is a great way to recognise this.
Have you seen any initiatives or actions taken by emerging meetings and event planners that have stood out or impressed you this last year?
I've been very impressed with how planners have not only responded to the challenges of COVID-19, but also stood for other important global issues during this period, including diversity and inclusion, and sustainability. While facing the pandemic, it would be easy for many to push these issues to the background, but instead, many young event professionals have embraced change in these other important areas, at the same time the industry has faced huge uncertainty.
Do you feel like there is a strong culture of mentoring and support for young people within the industry?
There is a great culture of support in the industry, helping young talent rise up. This is evident by not only the Tomorrow's Talent competition, but also Fast Forward 15 and events industry apprenticeships. The past year has demonstrated the strong culture of support and unity that prevails amongst the industry, and we look forward to when we can soon reconnect in person.
What are the attributes that you think make a successful meetings and events planner?
For me it all 'starts with the why' – and ensuring events are squarely focussed on delivering on their strategic goals and the best possible outcomes for attendees and organisations. Maintaining this mindset will help with clear decision-making through the inevitable busy periods, and help avoid distractions and the many possible 'nice to dos'.
What can entrants do to stand out?
To stand out, my recommendation to entrants is to give evidence on the outcome and impact of their work, and where possible quantifying how they made a difference. The numbers will speak for themselves.
For more information about Tomorrow's Talent and to enter, or nominate an industry friend or colleague, click here