21 Jun 2023
Spotlight on Flanders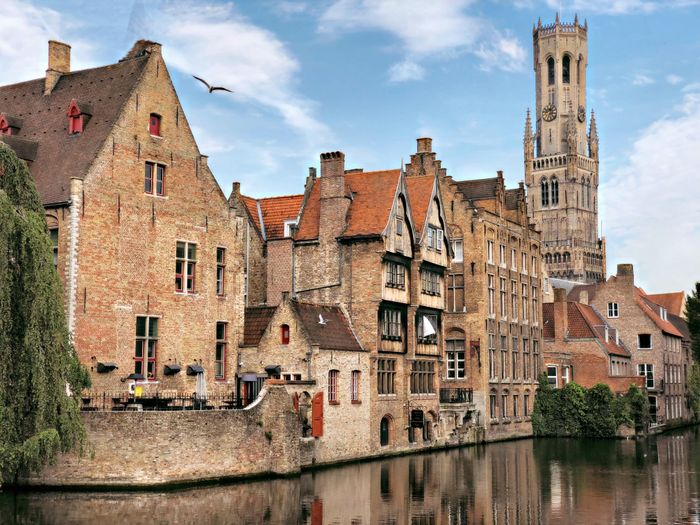 Paul Swain, Association Relations Manager - UK & Ireland, VisitFlanders Convention Bureau, tells us why the northern region in Belgium is perfect for meetings, events and incentives.
Why is Flanders the perfect place for MICE events?
Flanders is the region where Rubens, Van Eyck and Bruegel created their masterpieces. Where the world's best chocolate and beer are made. Where you can hold conferences in magnificent historical heritage, such as the very first stock exchange in the world and the oldest medieval hospital in Europe.
Today, this northern region of Belgium is a world centre in many key areas – from healthcare to smart energy, from circular economy to lifelong learning. Your conference will find a rock-solid support base here, consisting of scientists, researchers, entrepreneurs, policy makers and... residents. That's true, Joe Average also welcomes your delegates. Flanders considers the legacy of your conference very important, so residents will also reap the benefits of the milestone your association or PCO establishes here.
What makes Flanders special?
The people of Flanders are known for their modesty. This is reflected in the tagline of the official convention bureau of Flanders, which is not about ourselves, but about your conference and the result you achieve with it. "Create tomorrow's heritage" means that here you will find the perfect conditions to create legacy: a positive long-term impact for society. To achieve that goal, Flanders offers your association or PCO an exclusive service: our convention agency works with you to define the impact of your conference and find partners to achieve it.
Do you have any exciting updates to share?
We have news for you hot off the press. Very recently, the network of Flanders Heritage Venues was expanded with 12 new names. These venues are truly unique places to organize your conference. The architecturally exceptional buildings each have their own spirit, which adds an extra dimension to the theme of your conference and elevates the conference experience of your delegates to a higher level. Anyone entering a Flanders Heritage Venue will spontaneously experience a "wow" feeling. Your delegates will be talking about your conference for years to come when you organize it among lions and tigers ("A Room with a ZOO"), in the very first stock exchange in the world ("Handelsbeurs"), in a coal mine with tunnels up to 1,000 meters deep ("Thor Central") or on the spot where the very first Stella Artois was brewed ("De Hoorn").
What top three things do you recommend every visitor to Flanders should do?
1. Add a few days of vacation to your conference in Flanders, and visit our art cities. A tip: visit the atelier where Rubens created his masterpieces. It's all still there as the master left it.
2. Take a tour by bicycle. You can choose from 9 different routes, combining the bike with the theme of your choice. Nature? Art? World War I? Rivers? Hills? Or even the most beautiful cycling classic in the world? Take your pick.
3. Taste the delicious Flemish gastronomy. Did you know that Flanders is the cradle of the world-famous praline? That this region boasts no fewer than 10,000 cafes and a hundred Michelin-starred restaurants? That the Belgian beer culture was recognized by UNESCO as intangible world heritage? Be welcome, relax and enjoy the finer things in life. Or in short: behave as if you were a resident of Flanders yourself.
What are you planning for The Meetings Show?
Just giving you a feeling of welcome. We would like to give you a taste of the hospitality and friendliness of Flanders. We do this by showing you on The Meetings Show how much we would like to welcome your conference.