06 Jul 2020
Positive Outlook For Live Meetings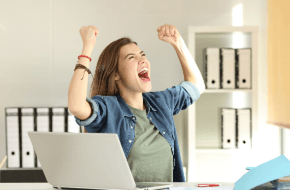 Forty-one percent of planners expect to hold rescheduled events before year-end 2020, according to the results of Northstar Meetings Group's latest global Pulse Survey.
But while planners are holding out hope, they acknowledge that it won't be easy. "To pull off our upcoming events, managing risk is a much higher priority," said one of the 484 respondents to the survey.
"Getting participants and organizations to commit is a higher priority too. We're hopeful that with protocols established and cases under control, we can meet again — even if it's a lot smaller than we expected — before the year is out."
As for newly scheduled events, a growing number of planners – now 79 percent — are choosing dates beginning in 2021, while only 10 percent will wait until 2022 or beyond.
For more on the Pulse Survey which tracks how the global pandemic has affected meeting and event planners, including their job status, business plans and projections for the future of their events, click here https://www.northstarmeetingsgroup.com/uploadedFiles/PULSE-Survey-061720.pdf