Mar 27, 2019
One Day With...Rebecca Hurley, Venue Marketing Manager, BMA House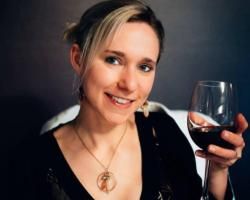 Rebecca Hurley is BMA House's ambitious Venue Marketing Manager and has been part of the team for over 10 years. Having joined in January 2009, Rebecca has held numerous senior event roles and developed a wedding offer from scratch for the venue.
One Day With – Rebecca Hurley, Venue Marketing Manager, BMA House
Rebecca Hurley is BMA House's ambitious Venue Marketing Manager and has been part of the team for over 10 years. Having joined in January 2009, Rebecca has held numerous senior event roles and developed a wedding offer from scratch for the venue.
Highlights of her BMA House career include organising Santander's Student Railcard launch where celebrities Jenson Button and Myleene Klass posed on F1 cars in the Courtyard; telling off Rylan Clark-Neal for attempting to light up in their Courtyard during his brother-in-law's wedding, and organising a celebratory party for the Motor Neurone Disease Association, whereby patron of the charity, HRH The Princess Royal, congratulated those who'd helped raise over £7m for the charity.
Before joining BMA House, Rebecca worked at ZSL London Zoo as a sales planner, and at the London Marriott Hotel, Marble Arch where she spent two and a half years developing her customer service skills and love for events as Executive Meetings Manager.
What does your morning routine look like?
Whether it's a Monday or a Sunday I'll be up and awake by 6am… not through choice, I have two-year-old twins who act as my alarm clock! I've got my shower down to a speedy seven minutes, with a 30 second cold blast at the end to really wake me up so I'm raring to go no matter how little sleep I've been blessed with! We breakfast together, usually Weetabix with mashed banana, plus a strong coffee (me, not the twins!), then I hand over to my husband and dart out the door at 7.37am to begin my commute to work by train.
Where is your favourite place to grab breakfast on your way into the office?
If I've not had the pleasure of a scrumptious Weetabix breakfast (said sarcastically!) we have a fabulous staff restaurant that provides breakfast from 8.30-10am where I pick up nut-free Peanut Butter on toast and eat at my desk while I'm logging on.

What's your favourite lunch spot?
I'm lucky enough to be surrounded by some beautiful parks on our doorstep at BMA House. Tavistock Square opposite is just so pretty in the spring/summer so I'll grab a famous BMA wrap and head outside for some fresh air. I always try to step away from my desk at lunch and stretch my legs to avoid an afternoon slump.

What's the best thing about your job?
The variety. Never would I have guessed how varied and exciting the role of a marketing manager can be! Having previously held event planning roles here, I was looking for a change and the step into marketing has been perfect for me, I can really use my creative skills to promote our venue. I'm working on many projects but developing our new website, soon to launch, has been the most thrilling!
What is the most random thing on your desk?
Nothing, haha! I can't stand useless items and if I'm not using something I'll dispose of it straight away (sustainably, of course) so as not to clutter up my desk! Yes, I'm a super tidy person and can't concentrate if my desk is a mess.
What is the best piece of advice you have received?
Some years back I was given some valuable advice which I've never forgotten; never assume. In the wonderful world of events there are so many questions we are required to ask our clients that we tend to feel if we keep asking more questions we'll be pressurising them, but the more detail and information we can gather about a client's event, the more likely we are to get every aspect just right, avoiding mishaps on the day.
Who was your last email from?
A fabulous food photographer who's sent over new images from a food photo shoot I did last week for our Spring/Summer menus, you'll spot some of these tasty delights from 1stApril on our social media pages, yum!
If you didn't work in events, what would you like to do?
I've always wanted to be an actress and used to perform many lead roles in my school plays and local amateur dramatic group. I can see signs of my two-year old daughter in me too when she dances around the house trying to be centre of attention!
Favourite destination you've ever visited?
The islands of Koh Samui and Koh Phangan, Thailand. My husband and I jetted off for a three-week getaway after our wedding in May 2013 and were amazed by its beauty, and how kind the people were to us. Incredible food that you just can't replicate here, golden sandy beaches to watch the sun set matched with chic coconut cocktails! We often ask ourselves why we returned home!
What's your favourite hotel and why?
Rhinefield House Hotel, it's a stunning hotel by the group Hand Picked Hotels located in the New Forest, with an outdoor swimming pool, spa, delicious fine dining and the opportunity to go for long walks from the hotel surrounded by ponies, just amazing. We always receive a warm welcome here and can't wait to take our twins one day.