24 Jun 2019
One Day With – Neil Thompson, Delegate Wranglers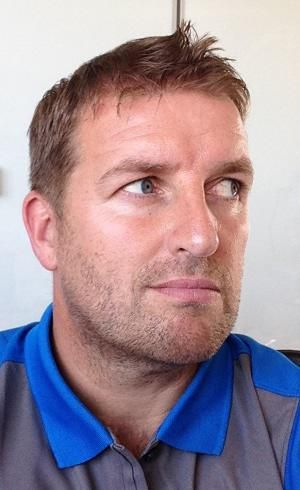 Neil Thompson set up The Delegate Wranglers in 2014 which is now now widely considered as THE go to place for the events industry. We had a chat with him to learn more about his life in and out of work.
Neil has been in the industry for over 20 years working for Littlewoods and then a med-comms agency organising events for pharma clients all over the world. In 2005 Neil set up Red White Blue Ltd, working with clients all over the world for lots of different industries.
Neil set up The Delegate Wranglers in 2014 which is now now widely considered as THE go to place for the events industry, with current numbers standing at over 15,000 members, growing by around 200 members each week.
Neil speaks regularly at industry events and was also named as M&IT Personality of the Year in 2019 after being nominated and awarded this prestigious award by his peers.
What does your morning routine look like?
Coffee. Gym. Coffee. Bit of planning for the day ahead, then some non-email work until 9.15am.

What's your favourite lunch spot?
If the sun is shining, definitely on the patio in my back garden, or if I'm in London, at Home Grown – a fab brand-new private members club. Love it there. Great place to work, eat and socialise.

What's the best thing about your job?
I'm passionate about the event industry and I love the varied questions/answers on the Delegate Wranglers group, so I'm always learning new things. I really love getting out and meeting lots of people in the industry and seeing new venues. In fact, I enjoy it so much it's not work for me – it's really interesting and exciting every day.
What is the best piece of advice you have received?
I was told by my parents that if you want something in life, you have to 'make it happen' and don't just hope it happens. I live by this and try to pass it onto my kids too.
If you didn't work in events, what would you like to do?
100% footballer – got to semi-pro level in my 20s but couldn't quite make the next step. Still playing for fun these days – when my schedule and body allows!
What's your 'to-do' list looking like today?
How long have you got? 😊
What part of your day do you look forward to the most?
Having dinner with the family is pretty good and then there's the serious Netflix binges we have!
What motivates you?
Happiness. It's what life is all about.
Where do you go to get away from it all and unwind?
The beach – I'm lucky enough to live one minute from Ainsdale beach & sand dunes – love it there. A very special place.
What's your favourite hotel and why?
I recently visited Waldhaus Flims Resort & Spa in Flims, Switzerland. Wow!!! Absolutely everyone should visit this hotel in the summertime (as well as the winter for its brilliant skiing too).