09 Oct 2020
Interview with TT winner, Samantha Storey, Morish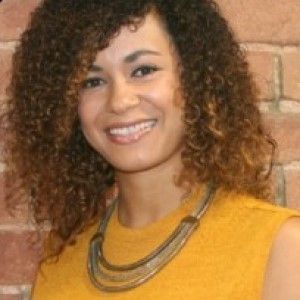 This week we sat down with Samantha Storey, owner of event caterer Morish, and the final Tomorrow's Talent winner, to find out more about what the award win means to her, and her new venture into event catering.
What does it mean for you to be named as a winner of Tomorrow's Talent 2020?
Well, I can honestly say that it felt amazing to get that news. I was really taken aback and humbled by it but also to have been chosen out of what I can only imagine was an incredible pool of talent from the young people in this industry, it made me feel really proud of myself but I also know what an opportunity this is so I feel incredibly lucky. It's been that boost of positivity that I think I needed as the industry is really struggling at the moment, so it really brightened up my day.
How are you going to celebrate?
I did what I do best! I hosted a little dinner party for my family, and we had some good food and some good wine, popped a bottle of bubbly and toasted in the good news.
How do you think the meetings and events industry needs to adapt to continue to attract new talent?
I think the best way we can start attracting more young talent to this industry is by developing our apprenticeships. People are looking for an alternative opportunity to universities and experience is key in this industry, so if we provide our young people with more opportunities to learn, earn and gain experience, I think it's a massive way to start getting more young people into this industry.
What's your advice for someone starting out in the meetings and events industry?
My advice to anyone starting out in the industry at the moment is to have a little bit of faith. Things are so crazy right now and the industry is struggling but it will come back and it will be worth the wait, so have a little bit of patience because this is an industry that is exciting, it's diverse and it's made up of some of the most amazing people and it gives you opportunities that you won't get in any other industry. So have a little bit of faith, stay in there and keep trying and when the industry does start to revive, get as much experience as you possibly can.
What are your ambitions for the next one year? Five years? Ten years?
If you had asked me five or six months ago what my ambitions were for the future, I would have probably had a totally different answer. But let's face it, we're living in a totally different world to the one we were six months ago. So with that, my ambitions have grown and adapted, because I was one of those that has unfortunately been made redundant due to this pandemic, but I'm also someone that is positive and likes to find those opportunities in bad situations.
The opportunity that I've been able to find in this one is the fact that I've been given time. Time to invest in myself, in my development, in my ambitions and more importantly my passion. My passion is cooking, I love everything to do with food, whether it's reading about it, eating it (definitely eating it), or baking, I love it all, and my friends and family have often told me that I have a particular talent for it so I'm finally going to do it! I'm going to invest in myself and my passion and I'm going to launch my own business.
It's always something that I've wanted to do but I always thought it was going to be something in the future but this pandemic has taught me that life is too short not to take this leap of faith and not to follow my dreams, so that is what I'm going to do. I'm launching Morish. Morish is a meal prep and event catering business that will be providing moreish, delicious, healthy home-cooked food straight to people's doors and taking that same ethos into our catering side. So, over the next year I really want to develop that customer base and build the business and hopefully bring homecooked food, UK-wide. I really hope that it works out - I'm going to put my all into it. It's nerve-wracking but it's also exciting and I have nothing to lose but everything to gain. If it doesn't work out, I will grow and I will learn as a person. But, if it does, I could end up doing something that I'm truly passionate about and that's really exciting. It's an opportunity that I can't miss out on, so I'm going to try. Watch out because Morish will be launching on 1 November, and www.morish.co.uk will be the place to go.