08 Jul 2021
How the industry can address a potential staff shortage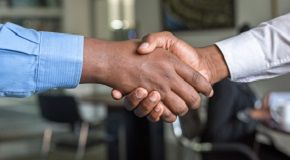 Priya Narain, co-founder of Event First Steps and Tomorrow's Talent judge, looks at how the industry can address a potential staff shortage.
In 2020 the events industry was dealt a massive blow dealing with the consequences of the global pandemic. As people lost jobs and livelihoods it soon became clear that many people would have to make the sacrifice and leave the industry to survive.
Now we are in 2021 and the road to recovery is in sight, with a rise in bookings and a surge in demand for events, but once again the events industry, in particular, the hospitality sector is facing a new crisis - the lack of staff.
The events industry has been hit hard and has had very little assistance from the government. We have lost fantastic people to other industries offering employment and security during uncertain times. Even the chancellor suggested that we re-train! And of course, Brexit, or the 'Brexodus' has also played its part in reducing the number of people in hospitality as many migrant workers have returned to their home countries during the pandemic.
As the industry is slowly starting to reopen, the lack of staff is having a knock-on effect on the recovery for many businesses. I recently attended a networking event at a hotel and was told that although they had all safety protocols and enquiries to be full, they could only operate at half their designated capacity due to staff shortages. And I am hearing similar stories from restaurants that are struggling to find chefs and front of house staff and are now fighting their next battle to survive and avoid permanent closure. Many companies who are already struggling are now feeling the extra pressure of increasing wages to attract employees.
I recently came across the term 'furlough hangover'. Those that were put on furlough found jobs elsewhere and benefitted from higher salaries, more sociable working hours and better work-life balance. With this seismic shift in people making career changes there is little interest in returning to events as they will be sticking with their new jobs. And this is such a great loss to our industry.
So, what can we do to combat this? There are so many things we need to consider when trying to attract new talent into the industry and retaining them. Here are some of my thoughts:
The attractiveness of the industry
Culturally, working in hospitality has often been seen as not a 'proper' career, something you do when young or in between jobs, and perhaps low-skilled. Whereas those in these positions take great pride in what they do and often have to undergo intense training sessions to understand such things as health and safety, product knowledge, customer service etc. It is also commonly associated with lower rates of pay. I think moving forward recruiters and hiring managers need to be transparent with any jobs they are advertising – say what the salary and benefits are. As an industry, we need to lead the way in acknowledging the value of hospitality in general and recognise and reward the talents of the staff.
Flexible hours
We need to put an end to the work hard-play hard narrative and stop glamorising long hours. We have normalised working long, hard, and unsociable hours for so long which has affected many people's mental health. The pandemic forced people to stop and slow down which for many has demonstrated that previous ways of working are no longer sustainable, and people need to create a better work-life balance. And if this work style is required it needs to be met with the appropriate agreed reimbursement or remuneration.
Flexible and remote working
Flexible working solutions will be required as not everyone is ready to go back to being full-time in the office, nor is it necessary. It is important to create a company culture that promotes work-life balance and provides access to mental health support.
The inclusivity of the industry as a whole
There is a lack of diversity in leadership roles which can act as a potential barrier to entry due to the lack of visible role models. There need to be active mentoring opportunities that target people from diverse backgrounds wanting to come into the industry. As an industry, we also need to expand where we look for people. By limiting the industry talent pool traditionally to university graduates, it should be no surprise that employers are naturally going to lack diversity among their applicants. While university education directly correlates with individuals' socio-economic status, other studies show that race has an impact on education.
Invest in training
To keep the events industry evolving we need to invest in training, either through apprenticeship programmes, work placement opportunities and even outreach to schools targeting those who are of school-leaver age. Not everybody wants to go to university or has the resources to do it, so we need to assess the overall access to the industry.