20 Jun 2023
Why you should change the DNA of your events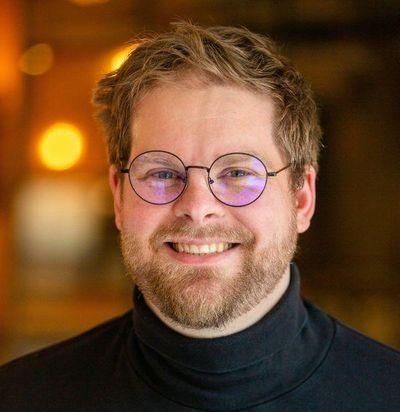 Bruce Rose, head of audience, Live Group, gives a sneak preview of his Blank Canvas session Changing the DNA of your events which takes place on Wednesday 28 June at 1.30pm.
Can I start by saying how much I'm looking forward to taking part in The Meetings Show's revamped education programme this year? It's great to see how it's been designed to inform, inspire and empower visitors to think differently, connect differently, plan differently, and live differently. This aligns closely with Live Group's ethos to help events and comms managers do exactly that.
One of the most impactful ways we achieve this is by introducing them to our audience-first thinking, which looks at how their audience (existing or potential) wants to engage with content, colleagues and their environment before we plan and design each element of the event together.
I'll reveal all about audience-first planning at my Blank Canvas session at The Meetings Show. I'm happy to say it's going to be super interactive and participative so you can really get hands on.
We'll start by creating your own DNA molecules, which encapsulate your personal preferences for engaging at events. I'll go a little deeper on the main principles of audience-first planning and highlight how they have transformed some of the events we've worked on recently.
And then it's time to mutate those DNA molecules by applying audience-first principles to them to design an event that will be more engaging, unique and rewarding for attendees while delivering increased ROI for you. At that point, I hope we can all share our results so everyone leaves armed with loads of new ideas and takeaways that can be applied to your own events when you're back in the office.
An audience-first for meetings and event management.
But first, let me give you a taster of audience-first planning and why it's such a game-changer.
At Live Group, we believe events can only truly succeed if they deliver what your audience wants and needs and these wants and needs are changing thanks to Covid, technology, generational shifts and an expectation for personalised experiences.
This has made it trickier for event planners to attract audiences and we believe the answer lies in better engagement, which can be achieved through personalisation – tailoring your events to individual people, rather than delivering a one-size-fits-some approach.
How do you personalise events? It may sound obvious, but you must start by understanding what your audiences want. At Live Group, we developed a product called Audience DNA, which is an audience profiling tool designed to do exactly that. The first step of the process involves every member of the audience completing a very simple and short questionnaire – you can try it yourself here - https://audiencedna.com/
The Live Group team then analyses the rich data we get back from AudienceDNA to work out the personality breakdown of an audience, and this helps meetings and event managers to create events that meet their wants and needs.
That means choosing between in-person, virtual or hybrid, deciding on a venue, location, dates that suit your audience, how to best balance networking vs learning, what type of speakers and sessions will resonate, how many rest and reflection breaks are needed and for how long, what information they will want to receive and how it should be delivered, whether they want to socialise with peers, and so on.
So, lots of food for thought, there. I really am looking forward to delivering this session and seeing you leave with lots of takeaways. One last thing for me to say - if 'interactive' is not your thing, please don't let that put you off joining me. You can be reassured that if you prefer to engage passively rather than share your thoughts with the rest of the group, your choices will be respected.