19 Jun 2020
A Q&A with Luke Roberts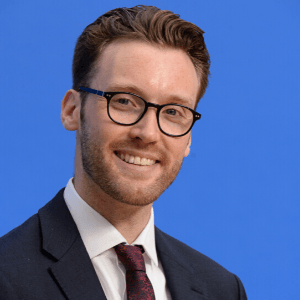 As part of The Meetings Show's celebration of Pride Month, we spoke with our senior hosted buyer account manager, Luke Roberts, to find out more about diversity within the meetings and events industry, and his thoughts on how we can work together to champion inclusivity and successfully support our colleagues within the industry.
1. Why is it important that the meetings and events industry is diverse and inclusive?
I think every industry should have diversity and inclusivity at the top of their agenda and the meetings and events industry even more so. Meetings, conferences, and events are all about bringing people together to share ideas, knowledge and experiences so I think the industry should be a reflection of that. If the industry only represents a small demographic of society then we'll only be able to share the same narrow view and the industry won't be able to grow and change.

2. Do you think the meetings and events industry is diverse enough?
In a word, no. That's not to say the meetings and events industry isn't an open, welcoming sector and there are people from all different backgrounds working in it, but I personally think there is still a long way to go until there is equal representation of different races, religions, sexual identities etc

3. Can you think of any initiatives or groups which are already championing diversity and inclusion in the meetings and events industry?
I know there have been lots of articles and research published and discussions held around gender equality in the industry. The Meetings Show has also held conference sessions on this topic. But I personally have seen limited initiatives targeted at other areas of diversity and inclusion such as racial or LGBT minorities. There may be individual companies out there doing great things but as far as an industry-wide approach is concerned, I feel this is lacking.
I think we can look to other industries that have taken positive steps and take a leaf out of their book. The advertising and creative industry is one example. Through initiatives like Pride AM and Campaign's Changes Faces event they are championing LGBTQI and BAME representation for their sector and it would be great to see something similar in the events sector.

4. How do you think the meetings and events industry can promote diversity and inclusion more?
I think it needs to start at the source with graduates and school leavers coming into the industry. When I was at school, the meetings and events industry was certainly never presented to me as a possible career option and I don't think many people out there are aware of the opportunities and career paths it can offer. The industry needs to do more to promote itself in front of young people from all backgrounds at school and sixth-form level who are looking for career and study options. This would lead to a more diverse pool of candidates for future opportunities. I think there's a lot of talent out there that is going untapped.
There's a lot that can be done within the industry as well to further the conversation such as setting up relevant groups like the
LGBT Meeting Professionals Association
has done in the US. Or getting involved with and showing support for relevant charities. There's lots of support out there for companies through organisations like
Diversity UK
.