27 Aug 2020
Insider View: Technology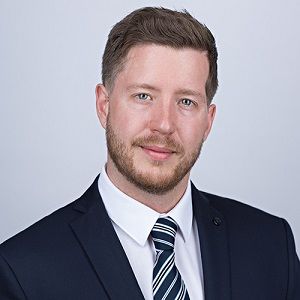 In the fourth instalment of Insider View, Andy Batten, Senior Sales Executive at The Meetings Show, outlines some of the biggest developments in meetings and events technology and takes a closer look at what we can expect from exhibitors at The Meetings Show in October.

Meetings and events technology suppliers have always played a key part in the line-up of exhibitors at The Meetings Show, but this year they are in line for a starring role. This year's hybrid show has embraced technology itself with a comprehensive, interactive virtual element running alongside the live event at Olympia London.

Since the Covid-19 pandemic arrived we have found ourselves relying on technology to help keep us connected in our professional and personal lives. Meetings that would have taken place face-to-face in a meeting room before March have since been conducted via our laptops and meetings platform like Zoom or Teams, and conferences have been replaced by webinars. But keeping us connected and providing an online platform to replace face-to-face events aren't the only roles technology has in the meetings and events world, and as the industry begins to open up and live events return, I believe it will play an even greater role.
Event technology has grown and progressed massively over the last few years and developments are really coming into their own this year. Virtual and hybrid event technologies – allowing events to happen online and connect live attendees and virtual audiences – are huge growth areas and, in response to demand, many of the technology suppliers exhibiting at this year's show have developed sophisticated solutions to meet their needs. Aside from virtual event developments, one of the biggest benefits of using technology for events – both live and virtual – is that it can help with the organisation and running of them. Data-capturing technologies are making it easier for event planners to collect, organise, and analyse data needed to put on events. New AI-powered solutions also free-up event planners from time-consuming tasks while improving the experience for their attendees. Using data, these systems can matchmake attendees for meetings, inform attendees of suitable planned activities and more. Many services can also support the safe delivery of live events, an area of importance for everyone through this pandemic. Registration technology can help eliminate queues and avoid unnecessary touchpoints while digital apps listing conference programmes and providing maps at trade shows, contains touchpoints to an individual's smartphone, avoiding any crosscontamination.

There will be a wealth of technology suppliers at The Meetings Show. Here we provide a few interesting snippets on their latest activity and an insight into what you can expect to see from them at the show:

Support for the 'new normal'
Outsourced Events has launched DigitalAssist to support businesses in the 'new normal' world of virtual events. The UK event agency's new service has been created in response to numerous client requests and enquiries, says commercial director Alexandra Sibley. "In these unprecedented times, when all in-person events have either been cancelled or postponed due to Covid-19, we are seeing increasing pressure being put onto marketing teams to deliver the same leads in a virtual environment. This, coupled with a freeze on recruitment, is proving extremely challenging for those needing to scale quickly at short notice. Spotting this trend and following demand from clients, we have launched DigitalAssist," she says. The new tiered subscription service supports companies that are facing a shortage of resources or lack experience in running virtual events and webinars and includes platform configuration, registration management, speaker liaison, branding, presentation upload and collateral management, session moderation and surveys, Q&A and polling management.

Time to focus
Event management software company Shocklogic has been a long-time exhibitor at The Meetings Show and is proudly joining us again this year. The company offers management software, technology and services with the aim of making 'the lives of event organisers and associations easier' so they have more time to focus on attendees and members. This year, Shocklogic plans to showcase its latest solutions for webinars and virtual event experiences. These online products can help add value to all stakeholders.

Multilingual conferences in the cloud
KUDO, the Manhattan-based startup for multilingual online meetings, has secured $6 million in seed funding to help it grow its engineering, product and customer success teams. The business, founded by Fardad Zabetian, is a cloud-based collaboration platform that enables web meetings and live conferences with real-time multilateral language interpretation and supports effective and inclusive meetings by allowing people and businesses to overcome communication barriers and speak their own language. Zabetian said the COVID-19 pandemic and the ensuing global lockdown to combat its spread had turned one specialty niche of the web conferencing market into a booming subcategory of the business and was looking forward to giving event buyers at The Meetings Show, an insight into its product. "It's like what you see at the United Nations, only online. People listen and speak in their own language while expert interpreters render what the participants say into many other languages."

Secure collaboration
HeadBox – recently placed #9 in Startups UK 100 – is collaborating with The Meetings Industry Association (mia) to help facilitate a safe return to events. The event tech company will offer the mia's new AIM Secure accreditation to the 7,500 UK venues listed on its platform. AIM Secure assesses the quality of a venue's meeting and events facilities as well as their compliance with legislation. By achieving the new professional standard, venues can demonstrate their commitment to offering event buyers a first-class service safely and responsibly for the health of both customers and staff alike. As a further part of the collaboration, the mia's chief executive, Jane Longhurst, will also join HeadBox's 'Event Expert Research Panel' created in consultation with the Institute of Travel Management.

Exponential growth in lockdown
Interprefy, the Swiss Remote Simultaneous Interpretation (RSI) technology and services company, has taken thousands of planned multilingual onsite events online during the ongoing COVID-19 pandemic, providing remote interpretation for hundreds of organisations on web conferencing platforms around the world. Usage of the platform, which allows planners to add audio interpretation to their events for a global audience, has increased seven-fold from Q1 to Q2 in 2020, accelerating the adaption of RSI technology and the multilingual capabilities have resulted in increased inclusivity and engagement during these events.