02 Apr 2020
Insider View: Mid-to-long-haul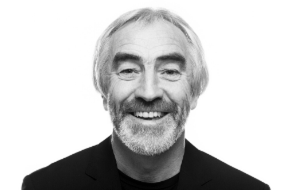 In the third instalment of Insider View, we join Patrick Delaney, managing partner at SoolNua, in taking a look at what is going on in the MICE offering in the mid- to long-haul sector and gain a greater insight into what we can expect from exhibitors at The Meetings Show this year.
Many of the major and smaller mid-to-long-haul destinations with meeting and conference facilities will be exhibiting at The Meetings Show 2020, giving visitors the chance to find out more about their exciting destinations.
Ahead of the show, Patrick Delaney, gives an insight into the trends that are driving the mid-to-long-haul market.
The new norm is 'What is the current challenge?' The big issue overriding everything currently is Coronavirus COVID-19 and the implications it will have on markets.
In a global situation such as this we all need to act together. But on a positive note we have dealt with SARS and security breaches, so the new norm is that people will get over these issues as long as they are handled on a transparent and co-ordinated basis.
COVID-19 aside, there have been some interesting trends in mid-to-long-haul with new emerging markets being driven by the fact that people are willing to experiment more. Second and third-tier destinations that were not considered in the past are in the frame.
The good news is that in developed first tier destinations secondary cities are now being accepted as suitable locations for events.
Not all of them have the facilities but encouragingly they have the aspiration. Often they don't have the quality of the hotels, the MICE infrastructure or the professionalism to deliver, but what they have is the potential, and they have the interest from customers. The big change is that people want experiences and secondary destinations have the ability to access those experiences.
That opens up a lot of cities in other markets such as Eastern Europe. These cities are becoming attractive because they are new destinations and have a competitive price point.
People in the past would go to Warsaw but now they will go to Krakow. Cities such Ljubljana in Slovenia, Split and Zagreb in Croatia, and even the Faroe Islands, are all becoming big in MICE.
In the longer haul market Vietnam and Cambodia are definitely in the frame and we are seeing Japan come up quite substantially. In the US cities like Houston, Washington DC, Philadelphia and Portland in Maine and in Canada Newfoundland – the kind of places that were traditionally not as well known for MICE. These destinations are reimagining themselves. The trend was led by Las Vegas, which was always known for gambling, but has reinvented itself as an entertainment capital.
There is also a big change on MICE in hotels in mid- to long-haul destinations.
Hotel chains are developing smaller lifestyle brands with a more distinctive feel to them. These brands are now beginning to look at their business mix and see that incentive programmes fit.
On the conference side, the big box hotels are still very strong, and in the past, conference organisers block booked rooms in these locations. But non-traditional hotels and the non-traditional forms of accommodation such as Airbnb have come into play. Now 50% of accommodation booked can come from non-traditional sources, as delegates are willing to experiment. This change can be for a number of reasons such as price point, location and not wanting to be with everybody else.
Conference venues are also now offering more flexible spaces. In the old days they would put in 1,000 static seats but now customers are looking for space that they can use in multiple ways.
Want to find out about the latest activity from the mid- to long-haul sector? Read on as we take you around the sector and its major MICE news:
1. New York innovation. New York City has over six million convention and meeting delegates visiting every year. The Jacob K. Javits Convention Center is undergoing a large-scale expansion that will add nearly 1.2m sq ft of total space and increase its meeting space by a factor of five by the end of 2021. Edge at Hudson Yards, a 110-foot-tall observation deck offers river-to-river panoramic views of the city's skyline and 10,000 sq ft of event space. New York also continues to have unprecedented hotel growth, and at its current pace, is expected to be home to almost 139,000 hotel rooms by the end of 2021.The New York Hilton Midtown, Sheraton New York Times Square Hotel and NYC & Company run a joint initiative offering nearly 3,700 guest rooms, 100 meeting rooms and a total of 225,000 sq ft of meeting space across two hotels.MICE delegates can also make the most of the 'only-in-NYC' activities from batting sessions with former Yankees players to savouring international cuisines and engaging with celebrity chefs at top restaurants.
2. Expansion and investment in Malaysia. Malaysia is seeing investment in its conference facilities with the Kuala Lumpur Convention Centre expansion to 10,000 sqm of bigger space capacity and the Sabah International Convention Centre, with 15 acres of land and a total built-up area of over 92,000m2 to complete by 2020. In 2019, Kuala Lumpur saw the opening of three new hotels - EQ Hotel Kuala Lumpur, CitizenM Hotel Kuala Lumpur and Four Points by Sheraton, Chinatown. By the end of this year, 15 new hotels are to open up nationwide and there is more to come with another 16 hotels slated to open in 2021. The Kempinski in Malaysia, The Conrad and Doubletree by Hilton are amongst the flagship brands to open their doors. To encourage event organisers to have a better experience in Malaysia, Malaysia Convention & Exhibition Bureau (MyCEB) has initiated the 'Malaysia Like Never Before' campaign. Five key destinations in the country are recommended for business – the capital of Kuala Lumpur, the cultural heritage of Penang, the island escape of Langkawi to the states of Sabah and Sarawak located in Borneo Island. At The Meetings Show MyCEB said it is hoping to provide direct communication with meetings and events planners from the UK and beyond on what Malaysia can offer.
3. Sarawak and the 'tribal' experience. This state in Malaysia has seen a strong alliance between BESarawak, a special programme to support business events from the Sarawak Convention Bureau, and the Sarawak Government to develop the Legacy Impact Programme for conferences and Exhibitions (C&E). The 2nd tier destination said it has secured 942 business events since the beginning of the bureau in 2006.There is world-class facilities and infrastructure to support C&E including its ISO-recognised convention centre, Borneo Convention Centre Kuching. The state has enjoyed 90% bidding success rate and 86% success rate for hosting C&E.Sarawak focuses on three cities – Kuching, Sibu and Miri. Its initiative BESTribe was created to inspire and reward corporates with a value-for-money package that showcases the best of Sarawakian experience by incorporating the five ingredients of culture, adventure, nature, food and festivals.Sarawak is known for multiple adventures and explorations, making the state a tropical hot spot for some of the best wildlife and marine life in the world. Its Bornean rainforests provide the perfect habitat for orangutans. It is home to a UNESCO World Heritage Site, Mount Mulu National Park, with caves that boast the largest underground chambers and cave passage on Earth.
4. Historic Istanbul. This former city of culture, with an 8,500-year long history, has a population of over 15m people and conducts business with 200 different countries around the globe. As a meeting point between East and West Istanbul has shaped itself as a MICE destination, with strong infrastructure and competitive pricing. According to its data the number of meetings held in Istanbul "increased immensely" in 2019. It has a 123,271-bed capacity and 243 four-star and five-star hotels, four different meeting and convention hubs (Congress Valley, Golden Horn, Airport District, Asian Side), seven purpose-built convention and exhibition centers and various unique venues. There are 25 natural parks in total on 50m m² area. The city is trying to develop eco-friendly technologies, create a natural environment, reduce energy usage and use minimal non-renewable resources. Last year, Istanbul launched its new "destination-focused" marketing campaign "More Than A Destination… The Business. The History. The Journey" to promote the city.
5. MICE is a priority for Brazil MICE remains one of the Brazil tourist board EMBRATUR's priorities as a means of promoting international tourism. In 2018, 13.5% of tourists who entered the country cited business or events as a reason for travelling to the country. In January this year, Salvador inaugurated a new convention center with a capacity for 14,000 people at events and 20,000 people for concerts. The center promises to move up to R$ 500m (US$ 111m) per year in tourism and generate up to 2.5m jobs and its agenda for 2020 has 50 events already confirmed. In 2018, Natal launched its event center, with the support of the Ministry of Tourism. The renovation and expansion increased a built area from 14,250 m² to 23,640 m², making it possible to hold events with up to 13,000 participants. The development is located on Via Costeira, next to the world famous Ponta Negra Beach. EMBRATUR has undergone a major transformation in 2020, becoming an autonomous social service agency. It said this would increase the possibilities of interaction for its MICE products to the international market. At The Meetings Show Brazil is almost doubling the size of its booth with 17 registered co-exhibitors – up from eight in 2019.
6. Viva Las Vegas.The entertainment capital of the world has evolved in recent years. It has nearly 150,000 hotel rooms and more than 11.5m sq ft of meeting and exhibit space, including three of the country's largest convention centres. For a record 25 consecutive years, Las Vegas has been named the No. 1 trade show destination in North America by Trade Show News Network. It welcomed 42.5m travellers in 2019, including 6.6m business travellers. World Market Centre Las Vegas will construct a new 200,000 sq. ft. Expo Centre on the WMC campus. 2020 will also see the opening of Caesars Forum, a $375m, 550,000 sq ft conference centre, able to accommodate more than 10,000 attendees and including two of the largest pillarless ballrooms in the world. The Las Vegas Convention Centre expansion will add 1.4m sq ft including 600,000 sq ft of new exhibit space, corresponding meeting rooms, pre-function space, service and support areas. Authority Board of Directors approved a contract with Elon Musk's The Boring Company to design and construct a people mover for the Las Vegas Convention Centre via underground express-route tunnels that can carry passengers in autonomous electric vehicles at accelerated speeds.
7. Safe in Abu Dhabi. In April 2020, Abu Dhabi's first-of-its-kind multi-purpose indoor venue – Etihad Arena will open. Located on Yas Island, it is set to become a regional landmark for live entertainment. With a flexible capacity ranging from 200 to 18,000 people, the venue has been designed to accommodate both large-scale and private events from sporting competitions to world-class concerts, and from musicals to international exhibitions. Al Qana, the much-anticipated waterfront destination in the heart of the UAE capital is expected to open in late 2020. Al Qana is of close proximity to the Abu Dhabi National Exhibition Centre (ADNEC) and MICE delegates can look forward to new dining and entertainment experiences.As the MICE sector continues to grow Abu Dhabi has expanded its hospitality offering to include 168 hotels and the local government has announced further investments to develop its hospitality sector and infrastructure to meet growing demand. There is a comprehensive array of unique offerings available in the city. Not only is it amongst the safest cities in the world according to The Economist Safest Cities Index 2019 (ranking 27th overall and 11th in personal security), but it also features outstanding infrastructure, excellent tourism facilities, world-class hospitality venues and convenient transport options. Additionally, Abu Dhabi offers world-class meeting facilities, venues and services including a state-of-the-art exhibition centre, Abu Dhabi National Exhibition Centre which is spread over a total space of 142,226 sq m.Abu Dhabi said that The Meetings Show is an excellent platform that connects a large number of MICE professionals under one roof and is a great opportunity to showcase Abu Dhabi's excellent capability to host MICE events.