07 Oct 2020
Insider View: Education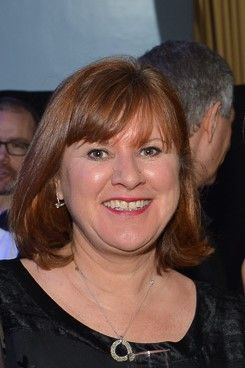 In the latest Insider View, The Meetings Show's conference organiser Erica Keogan, talks us through the show's education programme and highlights a few of its unmissable sessions.
The purpose of The Meetings Show's education programme has always been to inform, inspire and engage event professionals to enable them to return to their respective workplaces with a fresh perspective, or to arm them with the tools to improve themselves or their businesses.
This year, our education programme's core purpose remains the same, but in recognition of the challenges being faced by the industry, it has also been tailored to provide attendees with the information they might need to get them through the next few months, as well as help them plan for a bright future.
Topics our expert speakers will be covering in their virtual, on-demand and live sessions, include technology in events, creative event design, marketing and research and career and personal development. There will also be sessions looking at industry trends and innovation to inspire and drive forward growth.
We are aware that life is different for us all, which is why we have spent the last six months consulting with industry professionals to ensure that our education programme meets the industry's demands and offers solutions to potential issues.
To make it easy for attendees to sift out the sessions relevant to them and their needs, we have listed them under five categories: Technology in Events; Industry Trends and Innovation; Meetings Design; Event Marketing and Research, and My Career and Personal Development. The majority will be delivered live through The Meetings Show platform at set times during the show, while other sessions will be available on demand.
Attendees will also have the opportunity to interact with speakers, take part in polls with their peers and ask questions during live virtual sessions, offering similar levels of engagement to sessions usually delivered in-person.
While there are benefits to attending the 'live' event, we understand that diaries will fill up with exhibitor meetings too, so we're making all sessions available to view after they have aired live. There will also be six sessions available on-demand, covering areas such as marketing, planning and more.
There is plenty to inspire and engage you over the three days, but don't just take my word for it, study the programme here and book the sessions that interest you now.
Here are just a few highlights of sessions running on the virtual platform from 19-21 October.
Connecting online. Tim Groot, founder at Grip, hosts this must-attend session for event planners looking to facilitate valuable connections for visitors to their next online event. In More connections. More meetings. More Business: How to increase the number of valuable connections at your next event, Groot will share insights and case studies from Grip's recent white paper, which gives new data and information that will help event professionals. On 19 October at 3:10pm.
Food trends. Following on from The Meetings Show's insight into food waste last year, a panel of event professionals will turn their attention to food, events and the planet, asking Do events need to go plant-based?, as they assess the growing trend in plant-based, plant- first, and vegan menus and discuss whether they are good for the environment and how they can best serve guests. The discussion takes place on 19 October at 11:50am.
Back to basics. Robin Purslow, managing director of Eclipse will talk about the importance of event production in helping to communicate your brand's message effectively. From which microphone to choose for the format of the programme, to the type of lighting you need to highlight the right features, in session Back to basics: what event technology you REALLY need to run a successful event, Purslow will break down the basic requirements of event production and showcase what planners really need to make their event a success. On 20 October at 10:30am.
Learning by association. Anyone in the non-profit sector knows how challenging it can be for an association to stand out in such a vast and diverse market. To help tackle this challenge, Amelia Folkema, communications officer at CLEPA, will take a look at what the non-profit sector can learn from strategies more commonly employed in the commercial world and share tips on how to build brand awareness in the session The association of what now? Building brand recognition for associations. On 20 October at 2:10pm.
Adapt and innovate. Paul Black of London & Partners and Neil Thompson of Delegate Wranglers will be providing valuable insights on how they have re-skilled, launched and adapted over the last few months. As they present the session, titled Industry fortitude in the face of adversity, they'll highlight their achievements and proud moments to remind us that resilience and innovation are key in these uncertain times. On 21 October at 9:50am.
Fyred up. Event planner Andy King, known for his role in planning the infamous Fyre Festival, will share learnings from his illustrious 30-year career and top tips for success in this headline session. King is expected to reveal how his life changed following the airing of the Fyre Festival documentary, give valuable tips on how to turn negatives into positives, offer insights into running sustainable events, and more. Attendees will also have the chance to put their burning questions to him. On 21 October at 3:10pm.