25 Feb 2020
Insider View: Hotels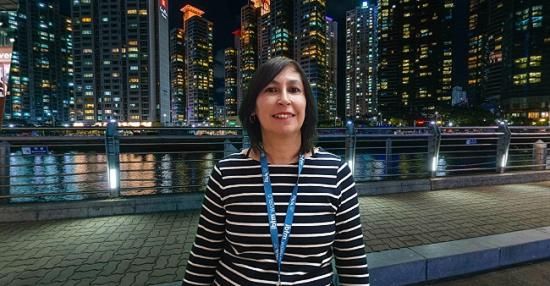 In the second instalment of Insider View, we join Fiona Keating, editor of Meetings & Incentive Travel magazine, in taking a behind-the-scenes look at what is going on in the MICE offering in the hotel industry and gain a greater insight into what we can expect from exhibitors at The Meetings Show this year.
Many of the major hotel chains with leading meeting and conference facilities will be exhibiting at The Meetings Show 2020, giving visitors the chance to find out more about their exciting offerings.
Ahead of the show, Fiona Keating, editor of Meetings & Incentive Travel, gives the insider view on the current MICE offering in the hotel sector.
The outlook for hotel-related MICE business is looking buoyant, as the number of hotels constructed globally is increasing, which is good news for the meetings industry.
China represents the great growth, with more than 200,000 rooms in construction at the end of 2018, according to a report by STR, which provides analytics for global hospitality sectors.
Also worth noting, is the number of hotels being built in the so-called secondary cities, such as Seville and The Hague.
Four and five-star well-known brands such as the Hilton, Fairmont Hotels and Resorts, provide a level of luxury for delegates, so there should be no surprises when event organisers choose a tried-and-tested brand.
Location is always key, so that's an important attribute, as being close to transport links is high up on the must-have items. Hotels can provide everything from lecture rooms to ballrooms, break-out rooms – as well as providing food and rooms for hundreds of delegates.
I'm particularly excited by boutique hotels, which more and more event organisers are choosing, as they provide a level of quirkiness, individuality and difference for delegates.
What I'm hearing from organisers is that they want more flexibility in packages, so instead of a one-size-fits all approach, hotels needs to listen to what the organiser needs for a specific event – and come up with suggestions.
An event organiser I spoke to in Athens was impressed by the hotel she had booked for a conference as they came up with ideas and suggestions for their cocktail hour after the event. The hotel went above and beyond the written agreement.
There are plenty of venues out there, so competition is fierce. Hotels need to work on collaborating with event planners on what their needs are – and meet them.
Want to find out about the latest activity from the hotels with MICE offerings? Read on as we take you around the hotel sector and its major MICE news:
1. Challenge the norm: The Almarose hotel group, consisting of 20 hotels, has launched a concept set to 'challenge the norm' and move away from the negative perception that is associated with hotel conferencing. The concept, driven by 18 months of research and development, called 'It's all in the detail' aims to the lead the way within the MICE industry, stand out from the crowd and position its hotels as the number one meetings and events brand in the UK. One element at the heart of the new concept is the offer of contemporary grazing food based on high street trends. The new food concept, described as high-street inspired, showcases the best of British produce and includes salads, grains, seeds, pulses, fish, vegetable and vegan options, which it said is proven to give guests increased energy and drive throughout the day. It worked with top nutritionist Theresa Milman and award-winning chef Paul Galer to develop the menus. To launch and establish this exciting new meeting and events offering across their hotels, Almarose will be exhibiting at The Meetings Show.
2. Let's rock: The opening of Seminole Hard Rock Hotel & Casino in October 2019 saw the addition of 120,000 square-feet of meeting space, including a 38,000 sq. ft, carpeted exhibition hall for tradeshows, association conventions, large corporate groups and social fundraisers. The flexible meeting space can be reconfigured to accommodate groups as large as 5,000 attendees. This is to be followed by The Hard Rock Hotel Prague, which will open in 2023, and will include a 1,800 capacity ballroom for live entertainment and meeting spaces totalling 59,000 sq. ft. Its external Woodstock Lawn will be used for exhibitions, social events and for as many as 3,000. At The Meetings Show it will present the latest on Hard Rock Hotel London and Hard Rock Hotel Amsterdam American. The London property opened last summer and is renovating its MICE facilities this year. The Amsterdam property, which will open in Spring 2020 is located on the lively Leidseplein Square. The hotel will be brought to life in one of the city's most famous Art Nouveau style buildings, built in 1900 and formerly known as the American Hotel.
3. Putting personality in meetings: Best Western GB will be proving that it doesn't do the 'same-old' when it comes to business meetings and corporate events. The group, which believes there is no need to sacrifice personality for practicality, will showcase its ever-growing brand collection of unique hotels and venues, and their MICE facilities at The Meetings Show 2020. The group, which has a number of discounted rate programmes and a Business Advantage rewards loyalty scheme, will is planning on premiering new technological platforms, new brands and new hotels at the show.
4. Expansion: The Celtic Collection will be exhibiting at The Meetings Show at an exciting time of expansion for the prestigious group of hotel properties. Its flagship Celtic Manor Resort is set in 2,000 acres of panoramic parkland where the breathing space includes three championship golf courses, adventure activities and woodland trails. The secluded site offers abundant breakout and team-building opportunities, including 10 Hunter Lodges and two luxury spas, allowing the resort to create bespoke events from small meetings and incentives, to conferences and events for up to 1,500 people. The resort's success has led to extensive expansion in the last three years when the group has grown to five hotels while 2020 will be another exciting time, as a second Tŷ hotel in Newport will open in October. The Celtic Collection is looking to raise its brand awareness and network with other companies at The Meetings Show.
5. Sustainability and wellbeing: International Convention Centre Wales (ICC Wales) is a venue built with sustainability in mind, from the smart lighting to its zero waste to landfill policy. In particular, its ICC Wales Futures campaign will consider how the venue can provide a positive legacy for future generations both in terms of the environment, and the opportunities it presents for young people. The state-of-the-art venue in the grounds of the Celtic Manor Resort is a joint venture between the resort and Welsh Government that can accommodate more than 5,000 delegates and includes a 4,000 sq.m pillar-free main hall, a 1,500-seated auditorium, 15 flexible meeting rooms, a double-height glass atrium with views of the surrounding Coldra Woods and a 2,500sq.m outdoor plaza.It aims to encourage delegates to spend as much time as possible outdoors, as it believes this helps to boost wellbeing, happiness and productivity. It will shortly open a bridge, which will provide direct access from the venue to the ancient woodland surrounding the venue, which delegates can use for meetings or breakout sessions. Relaxed seating areas (ponder pods) will also be installed in the woodland.
6. Take a peek: The Arora Group will be giving hosted buyers at The Meetings Show 2020 the chance to see their MICE facilities first-hand through a post-show three-day fam trip. Participants will be shown facilities at InterContinental London – The O2, the brand-new Fairmont Windsor Park and the Sofitel London Heathrow and enjoy stays at two of them, as well as taking part in some exciting incentives, from watching Cirque du Soleil at the O2 Arena to a guided tour of Windsor Castle.
7. Value added benefits. Millennium Hotels & Resorts has launched a series of "Value-Add Benefits" called Bespoke Meetings and the "We Make You Smile" programme that rewards event planners with Amazon Vouchers if events are contracted before 31st March 2020. In London it features six hotels, including Millennium London Gloucester Hotel which will complete phase two of its guestroom renovation this spring. Millennium Hotels & Resorts will also be highlighting its large event space outside of London, including new guestrooms coming in 2020 at Copthorne Effingham Park Hotel, near Gatwick at The Meetings Show.