12 Jun 2019
Welcome to Rwanda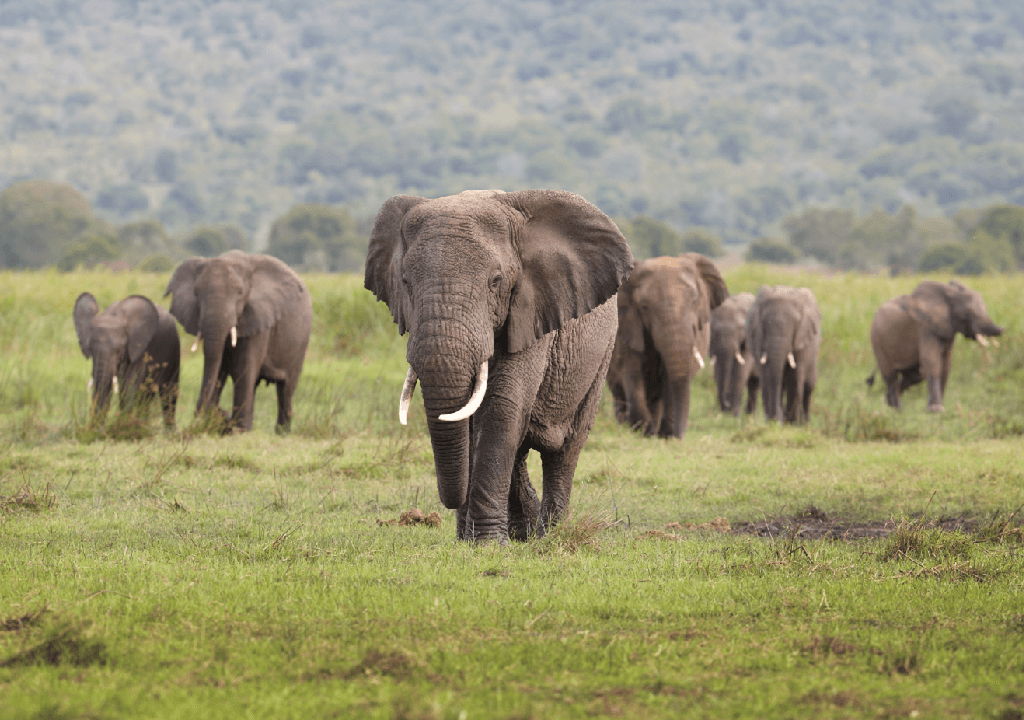 The central African nation is becoming a destination of choice for international conferences and events. On the last stop of our tour before The Meetings Show 2019 we take a closer look at what Rwanda offers the MICE market.
The central African nation is becoming a destination of choice for international conferences and events due to almost two decades of political stability and heavy investment in infrastructure, not to mention its cleanliness record. On the last stop of our tour before The Meetings Show 2019 we take a closer look at what Rwanda offers the MICE market.
Over the last two decades Rwanda has successfully managed to move forward from its tumultuous past. Today, the African nation, torn apart by the 1994 genocide, is unrecognisable to those who may have visited even 15 years ago and, as Nelly Mukazayire, CEO of Rwanda Convention Bureau, says is 'renowned for being a stable country with well-functioning institutions, rule of law and zero tolerance'.
Such have been the efforts to turn around Rwanda's fortunes that in the Global Competitive Index Report 2018 and World Bank DB Report it ranked 108 in a list of 140 countries while its economy grew by 8.6% in the same year.
Rwanda's regeneration has included development of world-class conference and accommodation facilities, meaning it is able to host practically any size, or type of meeting or event.
Among its venues is the Kigali Convention Centre, a large structure featuring a dome-shaped auditorium and an overall floorspace of 32,200 square metres. The centre opened in the capital in 2016 and has hosted major exhibitions, conferences, summits and sports events as well as small boardroom-style meetings.


Also in Kigali is the Kigali Conference and Exhibition Village and the newly-opened Intare Conference Arena on the city's outskirts where it boasts modern multi-purpose conferencing facilities.
"Ongoing partnership with the private sector allows us to continue enhancing the positioning of Rwanda as a complete and preferred meetings, incentive and events destination and investing in the right infrastructure," explains Mukazayire.
"A case in point is the new Kigali Arena that is under development and scheduled to open by end of 2019 and will be able to host mega events as it will comfortably accommodate up to 10,000 people. This is huge for the destination as this new infrastructure will allow us to bid for grander scale events, such as business targeted events, sporting and music events and art and fashion and exhibitions."
Hotels too have kept pace with development of conference facilities and there are currently 3,500 bedrooms available in a range of independent and branded hotels with two to five-star ratings in Kigali, including newcomers Radisson Blu, Marriott and Park Inn by Radisson.
Getting to Rwanda is also easier today thanks to recent expansion of domestic airline RwandAir which has boosted connectivity in the region, Africa and internationally. Six international airlines – Ethiopian, Qatar, Turkish, KLM, Brussels and Kenya Airways - currently fly into Kigali, connecting the country with Amsterdam and Brussels in Europe and Dubai and Istanbul in the Middle East.
While development of infrastructure, conference facilities and hotels has made Rwanda capable of hosting a wider number of conferences, meetings and events, it is its connections with nature that verify it as an attractive all-rounder.
"Rwanda has a number of fantastic pre- and post-tour options that delegates can take advantage of when visiting Rwanda, both in and out of Kigali, and as tourism continues to flourish, we have seen a number of credible investors such as Wilderness Safaris come to Rwanda," says Mukazayire.
Wilderness Safaris' offerings include a six-villa property in the Virunga National Park where guests can track golden monkeys and the few remaining Silverback gorillas, and luxury lodges which have recently opened in Akagera National Park in Magashi.
Delegates seeking a blend of culture, wildlife, luxury and nature should head west to One & Only Nyungwe House. Situated alongside ancient rainforests and within a working tea plantation, it is the perfect place to relax with some open-air spa treatments in a natural setting. While there, see the rainforest from a new perspective by strolling along the famous Canopy Walkway. The 60-metre high construction hangs over the forest floor between giant trees, revealing a stunning view of the flora and fauna below and overhead.


With its MICE facilities now so strong, Rwanda is keen to shout about them on the world stage through its Visit Rwanda campaign which has included the high-profile sponsorship of Arsenal Football Club.
The work to promote Rwanda to potential tourists and business investors around the world means that the nation is now 'recognised by the global community as Africa's leading MICE destination', believes Mukazayire.
"This has been a gratifying experience as it allows us to continue inviting and hosting international events as well as continue to offer tailored unforgettable African experiences in a safe and secure environment", she concludes.
Rwanda ranked 108 in a list of the 140 most competitive nations in the world (Global Competitive Index Report 2018 and World Bank DB Report).
The Rwandan economy grew by 8.6% in 2018.
Three languages are officially spoken in Rwanda: Kinyarwanda, French and English.
The Kigali Arena will be able to accommodate up to 10,000 people when it opens at the end of the year.
Six international airlines fly into Kigali airport alongside flights operated by domestic company RwandAir.
Kigali hotels currently offer more than 3,500 bedrooms.
Rwanda has five volcanoes. Karisimbi measures the highest at 4,507m above sea level.
The Canopy Walkway hangs 60 metres above the rainforest, allowing those walking it to see things from a new perspective.
Rwanda has the highest percentage of female politicians in the world. Women make up 61% of the nation's parliament.
Since 2007, plastic bags have been banned in Rwanda.
Did you know?
In 2007, Rwanda became the first country in the world to legislate an outright ban on plastic bags. The country also holds a national clean-up day – Umuganda – on the last Saturday of every month when every able-bodied person between 18 and 65 (including the President) is required to help rid the streets of rubbish and get involved in community projects.
Rwanda is known as the 'land of a thousand hills' because most of the country is covered in grassy rolling hills. It also houses five volcanoes – Karisimbi, Muhabura, Bisoke, Sabyinyo and Gahinga.
Restaurants in Kigali serve a variety of cuisines, including Indian, Chinese, Italian and African. Typical Rwandan dishes are Ugali – a kind of cornmeal porridge, Isombe, which is made from mashed cassava leaves cooked in peanut butter and Matoke, a dish made from baked or steamed plantains.