22 Mar 2019
Welcome to Monterrey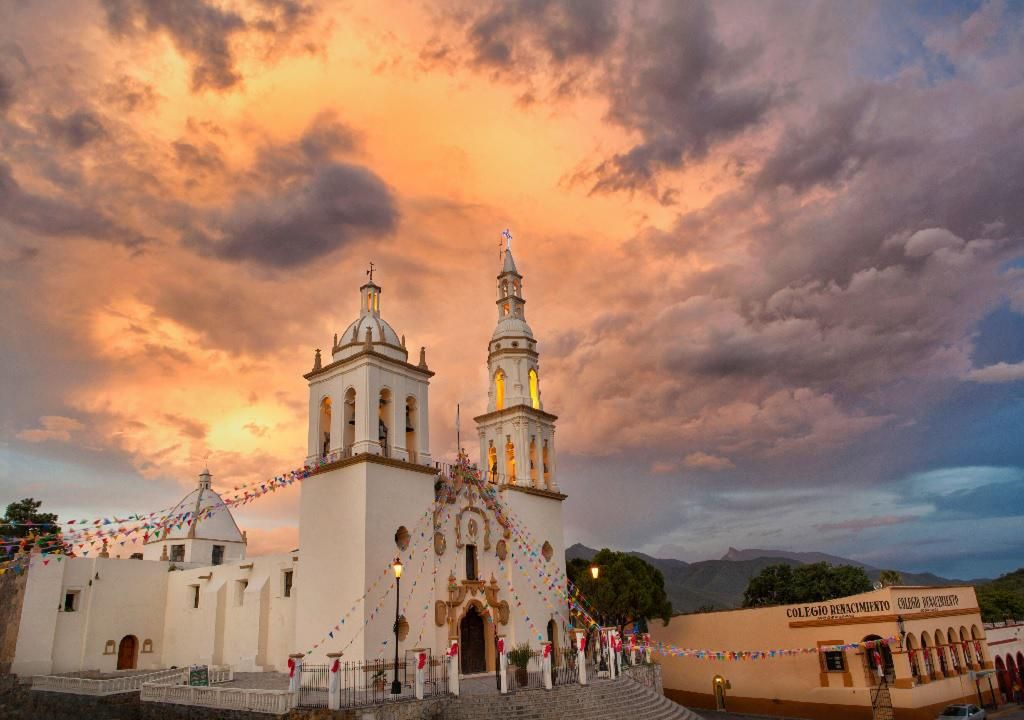 In this edition of TMS on Tour, we visit Monterrey to see why its quality MICE facilities and idyllic scenery ensure it's so much more than just the manufacturing hub of Mexico.


Mexico's third largest city (by population) is a harmonious mix of modern infrastructure, quality MICE facilities and stunning landscapes with a large dose of history and culture thrown in for good measure.
Monterrey, the capital of the north-eastern state of Nuevo Leon, is best known as Mexico's industrial hub, but as we visit the city on the next stop of our tour, it's clear it offers far more than just manufacturing.
As well as its commercial capabilities, Monterrey is recognised for its technological advances, prestigious higher education institutions and a world-class wellness segment, according to Aurora Rodriguez Villarreal, of Monterrey's Convention Bureau.
But it doesn't stop there. Add 'incredible landscapes', a modern infrastructure, state-of-the-art conference facilities and a dose of culture to Monterrey's other attributes and you have a location that promises to deliver everything you might need for your next event or incentive activity, and more.
"Monterrey is a vanguard city with a touch of history and culture. It is unique in its kind. For this reason, it is one of the favourite cities for events and incentive meetings around the world," adds Rodriguez Villarreal.
Indeed, it's rare to find a metropolitan centre with facilities like those found in Monterrey with such a stunning backdrop. The city is flanked by the impressive Cerro de la Silla mountain.


"Organisers from all over the world consider Monterrey one of the most attractive meeting places," continues Rodriguez Villareal. "The city's incredible landscapes, exceptional golf, delicious food and extravagant amenities make Monterrey the perfect destination for everything from the meeting room and incentive trips, to annual meetings and congresses.
"The city also has much to offer in terms of entertainment and culture, as well as extensive infrastructure for the celebration of congresses and convention."


It's clear why Monterrery is a favourite among MICE organisers. The city is well-equipped with convention centres and meeting spaces that provide options for events of all sizes – from meetings of 10 people to exhibitions for thousands.
Cintermex is Monterrey's largest convention centre, boasting 100,000 sq ft of exhibition space and 36 meeting rooms. Situated five minutes from the city's hotel zone, offering 4,000 bedrooms and with two five-star hotels on its doorstep, it is an attractive option for event organisers expecting delegates from around the world.
For those seeking an adaptable space, there's Monterrey Convention Center which can hold events for up to 3,800 people, while smaller events may be better suited in Convex Monterrey. Set over eight floors, it has a capacity for up to 3,000 people.
Accommodation is also widely available in Monterrey. More than 100 hotels are located within the city, offering a total of 15,000 bedrooms.
And Monterrey International Airport, which connects to 34 domestic and 15 international destinations, is a 20-minute drive from the city centre, making it an easy destination to reach for those coming from further afield, while strong road connections from within Mexico and Nuevo Leon's neighbouring U.S. state of Texas give good access to those more closely-located.
For those seeking incentive experiences or hoping to extend their business trip, there are plenty of activities to get involved in and culture to soak up.
Take a guided boat tour along the Santa Lucia canal – at 2.5km, the longest artificial waterway in Latin America – or visit Fundidora Park, which stands on the site of a former ironworks – where a hotel, museum and cinema are set among natural attractions.
For something a little more activity-packed, head 20 minutes out of the city to Parque La Huasteca, an established climbing area, where there are almost 300 different climbing routes, or follow the 5.3km trail to the top of Cerro de la Silla to take in a panoramic view of the city.
If culture's your thing, visit one of Monterrey's 50 museums, or take a stroll around the old town, Barrio Antiguo, where you can view some of its well-preserved buildings before stopping for a glass of local beer Carta Blanca at one of the bars, or dining at one of the area's many cafés and restaurants. Monterrey does offer something for everyone, which really makes it stand out, says Rodriguez Villareal.
"Infrastructure, connectivity, supply and capacity of tourist services – they are the main factors that put the capital on the map," she concludes.

Key facts:
Monterrey is Mexico's ninth largest city in terms of geographical spread, but its third largest in terms of population.
The city is located about 200km south of the U.S./Mexico border.
Monterrey was founded by Diego de Montemayor in 1596.
Monterrey International Airport offers flights to 34 domestic and 15 international locations.
More than 100 hotels, housing a total of 150,000 bedrooms, are located in the city.
The city is a national leader in attracting foreign direct investment and hosts more than 3,500 established foreign companies.
Cintermex, Monterrey's largest convention centre, has 100,000 sq ft of exhibition space.
At 2.5km long, The Santa Lucia canal is the longest artificial waterway in Latin America.
More than 50 museums can be found in Monterrey.
The Cerro de la Silla's highest peak is 5970 ft and it takes roughly three hours to walk the 5.3km trail to the top.
Did you know?
Cerro de la Silla, the mountain that can be viewed from Monterrey, is named after it's saddle-shaped profile when viewed from the west-side. The mountain covers an area of 60.5 square kilometres and has four peaks. Despite being linked with Monterrey, Cerro de la Silla is actually located in the adjacent municipality of Guadalupe.
Goat is the most popular meat in Monterrey. Kid goat (known as cabrito) slow-cooked over charcoal is a regional speciality of Monterrey and the state of Nuevo Leon. The dish is traditionally accompanied by flour tortillas, a bean stew and pico de gallo salsa.
Industrial development started in Monterrey in 1890 with the opening of the Cuauhtémoc Moctezuma Brewery (now a subsidiary of Heineken International). The city is now home to the headquarters of major Mexican companies such as Cemex and Grupo Bimbo and houses manufacturing facilities operated by well-known global firms such as Samsung, Boeing, Mercedes and BMW.