22 Mar 2019
Welcome to Los Angeles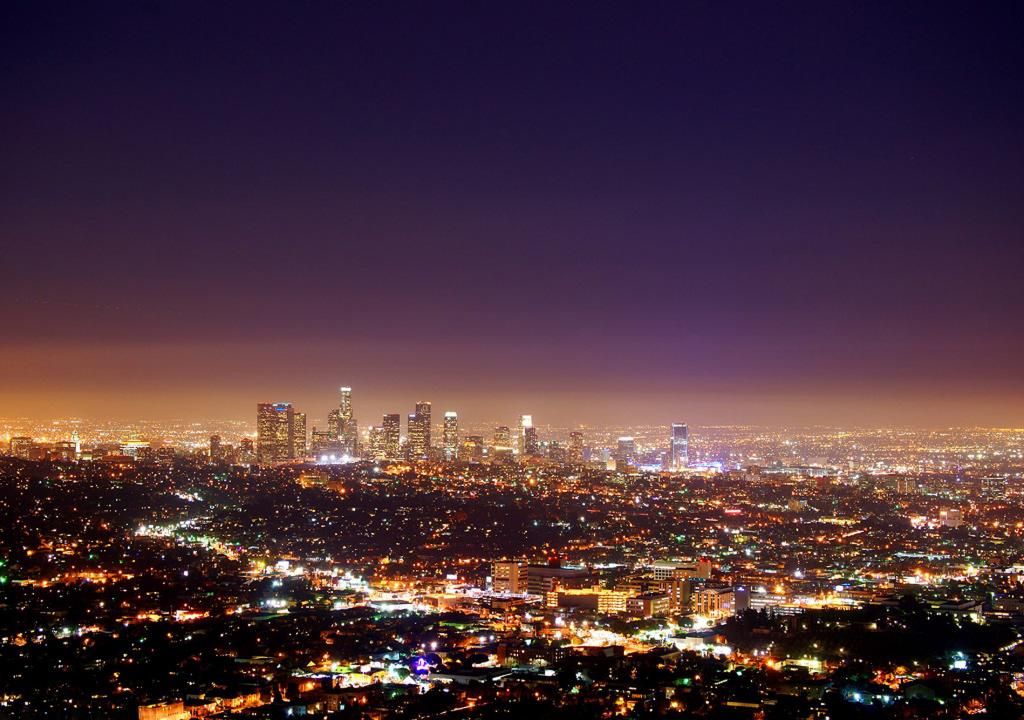 If you want to apply some star quality to your next event, look no further than Los Angeles. The Californian city may be renowned for being the entertainment capital of the world, but as the Meetings Show finds out, is also proving itself a powerful force within the MICE world.


The home of Hollywood may seem more suited to visits by movie fans than meeting delegates, but Los Angeles' heritage as the entertainment capital of the world is exactly what strengthens its appeal as a burgeoning MICE destination says L.A. Tourism's VP of MICE Bryan Churchill.
"Los Angeles is one of the premier creative capitals of the world, an attribute that strongly resonates across our MICE industry," he says. "We're seeing more and more groups are utilising non-traditional meeting facilities and 'breaking out' of the board room; instead they are getting creative and incorporating unique L.A. venues to showcase their exhibition or hold their meeting."
As Churchill states, Los Angeles is a place where 'creativity thrives', so unsurprisingly its meetings venues boast an inventiveness unrivalled in other parts of the world.
From the Dolby Theatre, also known as Home of the Oscars, to the Sony Picture Studios, where you might catch a glimpse of the next blockbuster movie set being built, or the Universal Studios Hollywood with 25 meeting rooms, there are many original options for all kinds of events.


If traditional venues are what you seek, L.A. also delivers: The Los Angeles Convention Center (LACC), which has recently undergone a $10 million upgrade, is the largest convention centre in the U.S. and boasts 720,000 sq ft of exhibit hall space, 147,000 sq ft of meeting room space, 64 column-free meeting rooms and a 299-seat presentation theatre.
Many of the county's hotels are also well-equipped with meeting space, as well as collectively offering 103,000 bedrooms (8,000 of which are 1.5 miles of the LACC) to suit all budgets and tastes. For example, The Westin Bonaventure Hotel & Suites in Downtown L.A. holds an impressive 48 meeting rooms and 1,354 hotel rooms while The Hollywood Roosevelt boasts a slightly more intimate 19 meeting rooms and 300 hotel rooms.
The number of venues is set to increase too. Later this year The Academy of Motion Picture Arts will open the world's leading movie museum in the heart of Los Angeles. The six-storey building will contain state-of-the-art galleries, exhibition spaces, movie theatres, educational areas and special event spaces.


"With nearly 300 sunny days a year, let's not forget being able to use our outdoor spaces such as Grand Park or Griffith Park," adds Churchill. "The creative possibilities in Los Angeles are truly endless."
Creative possibilities for incentives are also 'truly endless'. Alongside its movie-making heritage, Los Angeles boasts more museums than any other city in the country, which make 'perfect settings' for group activities according to Churchill.
"Many offer customisable event spaces where groups can dine under the epic Space Shuttle Endeavour at the California Science Center, enjoy a reception with iconic masterpieces at the Getty Center or experience an array of classic cars at one of the country's finest automotive museums, the newly renovated Petersen Museum," he adds.


If you have time to spare during a trip, famous streets Rodeo Drive and Melrose Avenue provide ample shopping opportunities, or learn to surf, ride a bike along the boardwalk, or simply soak up the sun at Malibu, Venice, Santa Monica, Hermosa or Marina Del Rey beaches.
Art galleries of L.A. include The Broad, displaying works by Andy Warhol, Roy Lichtenstein and Jeff Koons, and The Museum of Contemporary Art, while car fans can see vehicles made famous in the Bond movies at the Petersen Automotive Museum.
Movie studios also provide ample opportunities for both original events and incentives. Celebrity appearances, TV show tapings and behind-the-scenes tours can be integrated into events, or offered as extras at Warner Bros. Studio Hollywood, The Studios at Paramount, Universal Studios Hollywood and Sony Pictures. Universal Studios Hollywood also offers exclusive VIP group program options combined with a world-class amusement park experience.


Such is the strong link between movies and MICE facilities that L.A. Tourism prefers to call its event planners 'producers', a name which reflects the 'above and beyond meeting experience' they are set to offer.
"There are so many variables that are required to plan a successful event, and no organization realizes that more than our team at L.A. Tourism," says Churchill. "We understand that our 'producers' need much more than just dates, rates, and space when selecting a destination for their meeting or event. They need an objective partner that will be by their side, from planning to execution which is exactly what our team offers at no expense."
And thankfully, the city is easy to reach wherever you are in the world with the city's airport – LAX – now the West Coast of America's premier gateway. The fourth largest airport in the US, it is the number one airport for arrivals from the Pacific Rim and offers 76 flights per week to the UK (London and Manchester airports). In total, 188 cities within the U.S. and around the globe are served by LAX.


"Our destination's incredible wealth of intellectual capital, mix of 'only-in-L.A.' venues and immersive neighbourhoods are all compelling reasons to meet in L.A," concludes Churchill.
"We're continuously evolving and innovating with fresh, new experiences and venues – from traditional to progressive to quirky to concepts that start here and can't be found anywhere else. As the entertainment capital of the world, we not only have the most museums and all the excitement of Hollywood, but we also boast endless sunshine for outdoor receptions; a diverse hotel landscape with new properties opening with frequency; and a culinary scene that was named the most exciting by Zagat. No matter what attendees are looking for, Los Angeles provides a one-of-a-kind backdrop for any meeting."
There are 103,000 hotel bedrooms in Los Angeles County.
The region boasts an average of 300 sunny days every year.
188 cities around the world are served by LAX.
LAX receives 76 flights per week from the UK.
There are more than 250 museums in L.A., the highest number of any U.S. city.
LACC, the largest convention centre in the U.S.offers 720,000 sq ft of exhibit hall space.
The Dolby Theater, home of the Oscars, seats 3,400 people.
There are almost 30,000 restaurants in L.A. County, 305 of which are in the vicinity of LACC.
L.A.'s Griffith Park covers 4,300 acres of land, making it one of the largest urban parks in North America.
10,000 showbiz treasures are on display at the Hollywood Museum.
Did you know?
LA has a diverse and multi-ethnic population. The city is home to people from more than 140 countries who speak 224 different identified languages. Almost half (48%) of LA's inhabitants are Hispanic or Latino while 27% are white, 14% are Asian, 8% African American and almost 3% American Indian.
While it's known as the entertainment capital of the world , the leading industry in Los Angeles is actually leisure and hospitality. The sector employs almost 532,000 people.
Aeronautical engineering is also celebrated in Los Angeles. The original Endeavour space shuttle, used by NASA in its Space Shuttle Program from 1992 to 2011, can be found at the California Science Center, while the Air Force One plane that transported seven U.S. presidents can be boarded at the Ronald Reagan Presidential Library in Simi Valley.