15 Apr 2019
Welcome to Leeds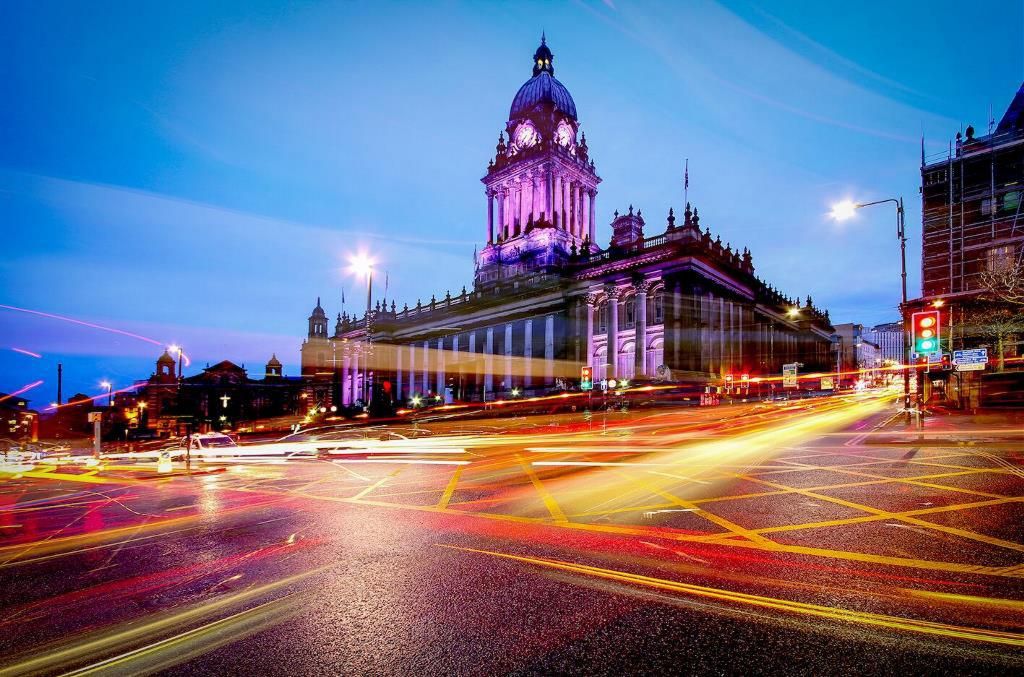 Last year England's third largest city moved up the charts to be voted fourth most popular conference location in the UK. With its exciting venue portfolio, wide gamut of hotels, strong business links and accessibility, it's easy to see why Leeds' star is in the ascendant.

Last year England's third largest city moved up the charts to be voted fourth most popular conference location in the UK. With its exciting venue portfolio, wide gamut of hotels, strong business links and accessibility, it's easy to see why Leeds' star is in the ascendant.
Leeds moved up from seventh to fourth most popular conference location in the UK in the British Meetings and Events Survey (BMEIS) 2018 and as we take a closer look at this thriving northern English city, it's easy to see why more event planners are choosing to hold their events there.
"Reviewing the results of the BMEIS report, it's clear that location and access are key influencers for event organisers when choosing the next destination for their event, and Leeds excels with its excellent location in the heart of the UK," says Claire Heap, head of ConferenceLeeds.
"As well as its diverse and vibrant culture, a strong food and drinks scene and fantastic transport links, the city is also attractive to conference and event organisers as it boasts an exciting venue portfolio – with a suitable venue available for every event requirement."
While the city already offers a large number of spaces in which to hold a conference, meeting or event, planners will see options grow further this year with the opening of new facilities and the redevelopment of existing ones.
Current options in the dedicated conferencing area include the multi-event venue First Direct Arena with capacity for 13,000 theatre style; contemporary space New Dock Hall with space for between 20 and 1,500 delegates, Royal Armouries Museum with five floors of space, and Aspire, a 300-capacity restored Victorian building based in the heart of the business district.


Adding to its existing options towards the latter part of the year will be Leeds University's new development the NEXUS centre. The centre – part of the university's £520m investment across campus – will provide a range of meeting rooms and presentation spaces alongside office and laboratory space.
Following an investment of £1.4 million in the city in 2018, this year will also see the refurbishment of more Leeds venues, with both Leeds Town Hall – one of Leeds' most iconic buildings – and Leeds Playhouse currently undergoing multi-million-pound redevelopments to their conference spaces.
"During 2018, many of Leeds' venues saw significant investment, enhancing the city's appeal as a business destination. The investments include the introduction of a collaborative meeting space at Horizon, significant bedroom refurbishments at the Holiday Inn Express and the unveiling of a freshly designed lecture theatre at Leeds Art Gallery," continues Heap, who says the most 'prominent addition' to Leeds this year is the redevelopment of the Emerald Headingley Stadium, the home of Leeds Rhinos, Yorkshire County Cricket Club and Yorkshire Carnegie, which will re-open in time for the Cricket World Cup and the Ashes Test this summer.


"The venue is currently going through a major redevelopment which will change the scope and breadth of Leeds' conference offering, and also allow the city to become home to even more international sporting events," she adds.
Alongside the city's expansion of meetings and events venues are the openings of new hotels.
Hampton by Hilton Leeds, due to open later this year, will add 192 rooms to the existing 9,000 bedrooms already available at the city's wide range of hotels, which includes the 90-bedroom luxury hotel Dakota Deluxe, the Dakota brand's first UK property.
Methodist company The Wesley Hotel will also open a 70-bedroom complex with restaurant, outdoor terrace and state-of-the-art conference facilities on the site of the former Methodist church in Oxford Place, following a major transformation.
"Leeds has a range of excellent accommodation types on offer, for those searching on a budget, to those seeking something more luxurious. With so much brilliant choice, ConferenceLeeds is also always on hand with its stress-free delegate accommodation booking service, to ensure every delegate accommodation need is met with ease," adds Heap.
Other moves within the city, including the creation of a new Innovation Centre and Channel 4's relocation in 2020, are expected to shine a more powerful spotlight on Leeds and cement its place as one of the UK's most dynamic destinations.
Leeds' appeal is enhanced by its accessibility from elsewhere in the UK and further afield. London is just two hours away by train while Manchester can be reached in just over one hour. The city is also well-connected by road – with easy access to the M1 and M62 – and air. Leeds Bradford Airport offers scheduled flights from 75 destinations including Paris, Rome, Amsterdam and Dusseldorf.
Once there, visitors to Leeds have the advantage of being in a compact, walkable city with conference centres, hotels, shops and restaurants within easy reach of each other.
Delegates with time to spare between meetings may want to indulge in a spot of retail therapy. Leeds has more than 1,000 shops, including department store Harvey Nicholls, with a large number located along pedestrianised street Briggate and in shopping centres The Merrion Centre, Trinity Leeds and Victoria Gate.


The city also hosts the UK's largest central internet exchange and hub and is home to over 3,500 digital and technology companies. Leeds is also a centre for manufacturing, with the city region boosting twice the national average of advanced manufacturing companies, contributing £7bn to the UK economy each year.
Heap believes the city's investment helps cement it as a desirable destination for event organisers.
"Looking back on the year we've just had, it is clear that Leeds is anything but ordinary, and looking forward to the calendar of events already in place, it has never been more evident that the city is set to continue to thrive," she says. "From hosting the Cricket World Cup, through to being the starting point for the Elite Men's UCI World Championship and the host for the AJ Bell World Triathlon for its fourth year, there's a wide variety of world-renowned events taking place here which will attract visitors and delegates to the city.
"And with its outstanding venues, excellent culture and unique delegate experiences to draw people in, it's no wonder conference organisers will want to make Leeds the destination of their next event."

Key facts:
Leeds was voted the fourth most popular city in England for conferences and events in 2018.
The city offers more than 9,000 hotel rooms across approximately 77 hotels.
Fourteen of Leeds' MICE venues are AIM accredited.
Leeds welcomed 3.7m delegates in 2017.
Leeds Bradford Airport offers scheduled flights from over 75 destinations across 25 countries.
London to Leeds takes two hours by train. Manchester to Leeds takes one hour.
An investment of £1.4m was made in Leeds in 2018.
Leeds city centre has over 1,000 shops.
The city is home to over 3,500 digital and technology companies.
Leeds' manufacturing companies contributes £7bn to the UK economy each year.
Did you know?
Leeds is a shopping mecca with more than 1,000 shops within the city centre. The city also hosts one of the largest covered markets in Europe – Kirkgate Market – which has been trading since 1875 and holds 400 stalls inside and another 200 outside.
The world's largest wedding was held at Rudding Park in Leeds in 2015. Alex Simmonds and Amy Ewing hold the Guinness World Record for getting married with the largest wedding party comprising 103 ushers and 230 bridesmaids.
Leeds is the largest legal and financial centre outside London. The financial and insurance services industry is worth £13bn to the city's economy and the finance and business service sector account for 38% of total output. You'll also find 30 national and international banks and seven of the UK's 25 biggest law firms based in the city.