12 Dec 2018
WELCOME TO HULL AND EAST YORKSHIRE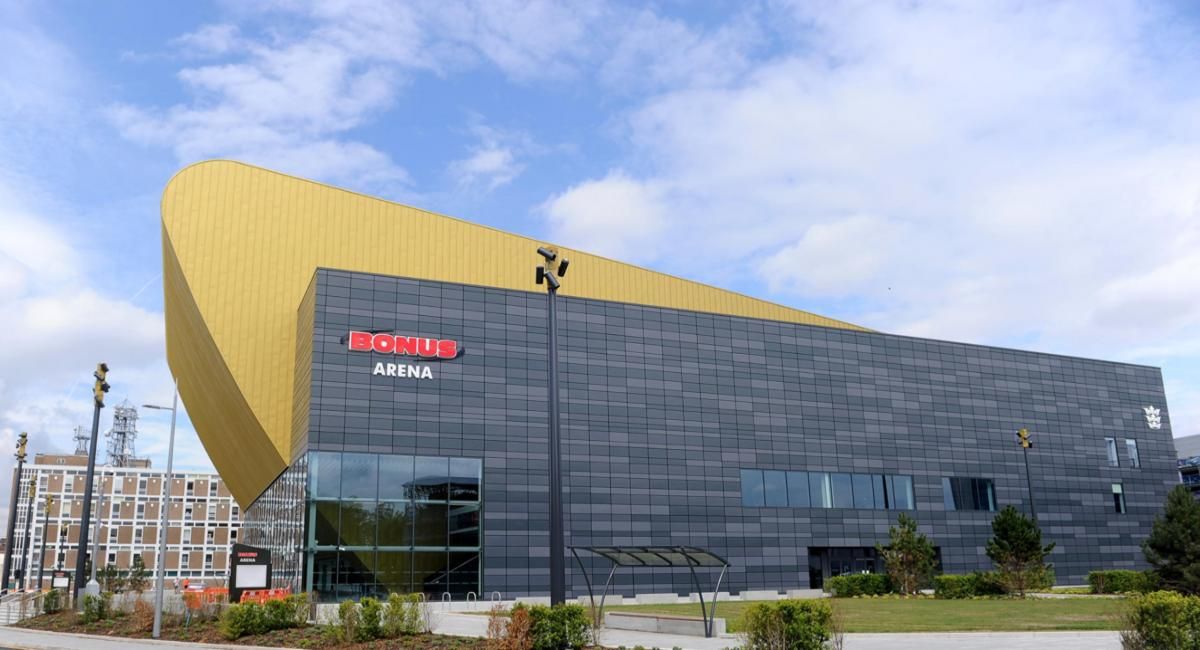 If quirky, value-for-money venues and a friendly welcome from the locals are on the wish list for your next event, then Hull and East Yorkshire might just be your cup of tea.
This region in the north east of England prides itself on offering event organisers and delegates a warm welcome at some of the UK's newest and best refurbished venues, without a hefty price tag attached.
"Obviously I am a little biased, but I think that here in Hull we give everyone a warm friendly welcome and that we have a great offer for meeting and event organisers, especially after the significant investment in venues of over £110m that has taken place over the last two years," says Liz Neal, business tourism officer at Visit Hull & East Yorkshire (VHEY).
Thanks to it being the UK City of Culture last year, Hull is well-rehearsed in event hosting. There were 2,800 events in the city last year alone – from conferences for Google and medical associations, to the Turner Prize and the British Science Museum.
Being UK City of Culture also meant Hull's infrastructure and street scene was given an overhaul: new paving and lighting schemes have been installed and a new cultural quarter has transformed the city's old Fruit Market into a vibrant area to relax in, with bars, restaurants, a micro-brewery and gin distillery there to discover during downtime.
The £110m investment into venues includes The Bonus Arena, which opened in August 2018. The £36m state-of-the-art music and conference complex has a capacity of 3,500 and the flexibility to reduce to a 2,500 all seated event or offer 1,200 sqm of exhibition space alongside an 800-seat conference auditorium.
Other venues which have seen recent investment include the University of Hull, which has had a £7m makeover of its dining and conferencing facilities, and Middleton Hall, where a £9.5m redevelopment has meant the Hull venue sports a new concert hall, cinema and tiered conference facilities.
Hull's hotel sector also caters well to the MICE market. Last year saw the opening of the city's first branded four-star hotel – the 165-bedroom DoubleTree by Hilton – complete with a 1,000-seat pillar-free conference and events space, rooftop bar and Marco Pierre White restaurant, while significant investment has also been made into the refurbishment of the Mercure Grange Park Hull's conference and bedroom facilities.
And while investment in venues means facilities and event space has been improved, thankfully, prices haven't moved skywards. According to Neal, day delegate rates start at the reasonable £20 per person.
Another benefit of hosting an event in this region is that you don't have to stick to the city but can choose from a range of locations.
"We can offer organisers a choice of city, coastal or countryside locations for their meetings and events or easily combine all three," says VHEY's Neal. "The Bridlington Spa which is our coastal flagship venue has a fantastic Art Deco ballroom and some stunning views of the beach and sea."
Reaching Hull and East Yorkshire is also relatively simple, wherever you are arriving from. Humberside Airport, a 30-minute drive from Hull city centre, offers daily direct flights to Schipol Amsterdam Airport, while airports in London and Manchester and the cities themselves are just a two-and-a-half-hour journey by train.
Hull itself is a compact, pedestrianised city, meaning it is easy to walk across the city centre in 15 minutes or less.
While easy access and improved venues are benefits of holding an event in Hull, it is its ability to offer something 'different' which are its real pull for event organisers and delegates, says Neal.
"We have both stunning and quirky locations here. Hull Minster provides a magnificent medieval backdrop for gala dinners, whilst the KCOM stadium as well as offering a choice of 10 meeting rooms some with pitch views and a further 28 breakout rooms also offer behind the scenes tours.
"At our visitor attraction The Deep delegates can have breakfast with penguins which always makes people start the day with a smile."
Pull Quotes:
1. Investment made into Hull venues over the last two years has topped £110m.
2. Hull hosted 2,800 events in the year it was UK City of Culture.
3. The Turner Prize – one of the most prestigious art awards – was held at Ferens Art Gallery in Hull in 2017.
4. Hull's first four-star hotel only opened last year under the DoubleTree by Hilton brand.
5. Hull is home to The Deep, the world's only submarium (meaning it is partly submerged in the water surrounding it).
6. The Bonus Arena is Hull's largest venue and newest venue and has capacity of 3,500 people.
7. Direct train services connect Hull with London or Manchester in two hours and 30 minutes.
8. The nearest airport to Hull is Humberside Airport with direct flights daily to Schipol Airport in Amsterdam.
9. Day delegate rates for Hull venues start at £20 per person.
10. The University of Hull has recently undergone a £7m refurbishment of its conferencing and dining facilities
LCD screens have their roots based in Hull. It was while working at the University of Hull that George Gray developed the molecules that made liquid crystal displays viable.
Popular over-the-counter medicines Lemsip, Gaviscon and Bonjela were created in Hull and are manufactured at healthcare company RB's Dansom Lane site.
Historic buildings in the East Yorkshire town of Beverley are often used as sets for TV dramas. Beverley's gothic Minster was one of the locations for the filming of Victoria and Beverley Guildhall featured in the TV period drama Death Comes to Pemberley.