18 Dec 2018
Welcome to Bristol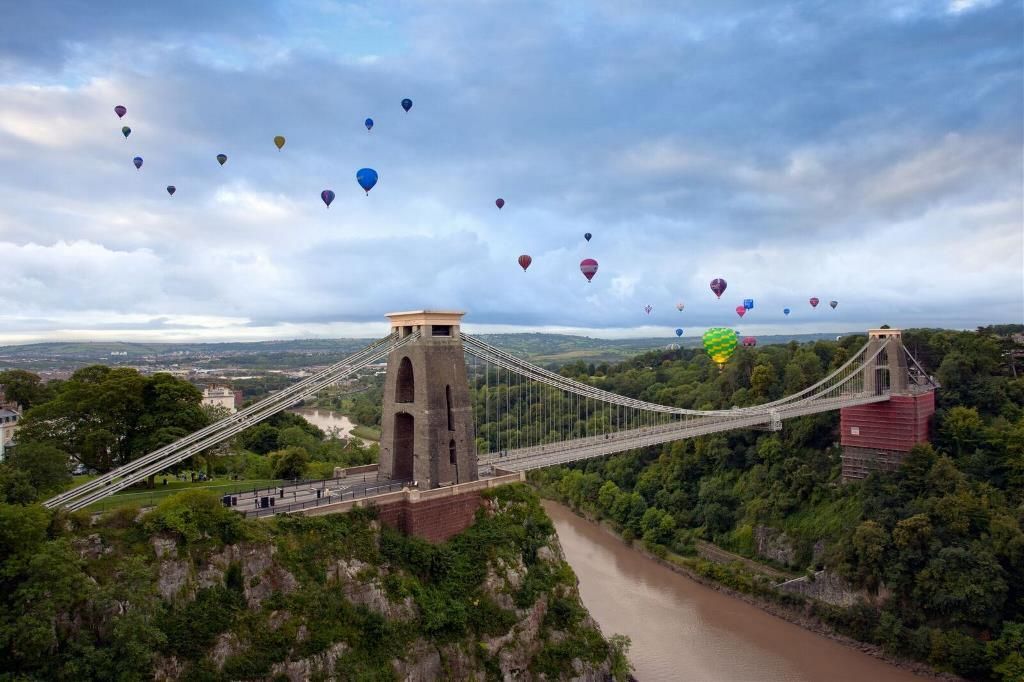 If you're looking to hold your next meeting, conference or event in a thriving cultural city with an array of unusual venues and incentive opportunities galore, Bristol should be on your hit list.
If you're looking to hold your next meeting, conference or event in a thriving cultural city with an array of unusual venues and incentive opportunities galore, Bristol should be on your hit list.
Listed number five in the top 10 UK cities for meetings and events in the British Meetings and Events Survey 2017/18, South West England's largest city not only offers rich pickings on the MICE front but is also a popular incentive destination.


When it comes to finding the right venue for your event, there is a wide and varied choice.
For exhibitions and large conferences, consider the University of the West of England's Exhibition & Conference Centre, with capacity for 2,800 and 4,000 sqm of exhibition space. Alternatively, conference and events venue Ashton Gate Stadium, also home to Bristol City Football Club, offers 36 conference rooms, capacity for 1,000 and 5,100sqm of exhibition space.
Many of the city's historical buildings and popular visitor attractions also boast conference and exhibition space, such as Brunel's SS Great Britain, the world's first great ocean liner, and We The Curious Science Centre, where meetings can be held against a scientific backdrop.
The fact that many of Bristol's MICE facilities are hosted within visitor attractions means that delegates can easily tag on creative experiences and incentives to their events, says Amy Bramhall, Convention Bureau Manager at Meet Bristol.
"Delegates can partake in unique attractions and experiences which can be incorporated into MICE events that can't be seen anywhere else," she adds. "For example, climbing the mast of the historic Brunel's SS Great Britain or watching hot air balloons from the international balloon fiesta fly over the famous Clifton Suspension bridge, from the comfort of the Avon Gorge by Hotel du Vin."
Other incentive ideas include taking a street art tour with a local artist. With graffiti artist Banksy hailing from Bristol, you can still see much of his work on display around the city.


Bristol is also the home to Aardman Animations, the animation studio responsible for creating Wallace & Gromit and Shaun the Sheep, and where delegates can even have a go at model making themselves.
Foodies are well-catered for too, with vineyard, distillery and brewery tours on offer as well as cookery classes, or a visit to one of Bristol's five Michelin starred restaurants.
As Bristol is a compact city, it is also easy to navigate on foot with a wide range of venues, hotels and experience sites within close proximity to one another, says Bramhall, helping event organisers slot together an itinerary even if time is tight.
For those looking to extend the trip, or make the most of the surrounding areas, there is even wider scope to do so, with city and countryside locations just 30 minutes apart.
"In Bristol's surrounding areas you'll find a beautiful vineyard that hosts tours and tastings, historic castles and vast green space perfect for outdoor pursuits," suggests Bramhall, whose organisation offers an impartial and complimentary service to help you create your perfect overall event experience.
And reaching Bristol itself is easy from both the UK and abroad. Bristol Airport receives flights from across Europe and seven destinations further afield, while journeys to Bristol from London by train take 1 hour and 45 minutes, Bristol to Birmingham under 1 hour and 30 minutes and just under 3 hours to Manchester. The city is also within close proximity to the M4 and M5 motorways.
Did you know?
Due to its position on the River Avon, Bristol has been a wealthy trading port since the Roman era. The city played an important role in England's maritime trade in tobacco, wine, cotton and more and was where John Cabot set sail from to help 'discover' North America in 1497.
The world's first bungee jump took place from the Clifton Suspension Bridge On 1 April 1979. A member of Oxford University's Dangerous Sports Club bungee jumped from the Clifton Suspension Bridge, and a new sport was born around the world.
Bristol is a hotbed of creativity. As well as being home to street artist Banksy, it pioneered trip-hop and drum and bass with artists Massive Attack, Portishead and Roni Size coming from the city. BBC Bristol also produces 25% of all the world's nature documentaries and in 2017 it was awarded with the UNESCO creative city of film status.
Top tip:
Natalie Brereton, food blogger at Stuffed, says: "There are some fantastic street food markets which take place in various locations within Bristol's city centre. Packed full of local traders offering a variety of cuisines, you are sure to come away satisfied. Try Temple Quay Market on Thursday lunchtimes, Finzels Reach on Fridays and The Harbourside Market on both Wednesdays and Thursdays. Why not try a winter warmer from Alp Mac, or a juicy burger from Bucklands? I promise it'll be hard to choose! Alternatively, if you are needing space for a business or networking lunch, The Ox on Corn Street is a fantastic venue with a delicious steak menu. However, if you really want to impress potential clients, The Milk Thistle has a private dining area on the third floor of the decadent cocktail bar."
Bristol came fifth in the top 10 UK cities for meetings and events in the British Meetings and Events Survey 2017/18.
In 2015 Bristol became the first UK city to be named European Green Capital.
Foodies should note that Bristol has the highest number of Michelin star restaurants in the UK outside of London. Five restaurants in the city hold one star.
Trains from London Paddington to Bristol Temple Meads take 1 hour and 45 minutes.
Bristol Airport is just eight miles from the city centre.
In 2017 Bristol overtook London as the UK's Smart City.
Bristol is the world's biggest manufacturers of hot air balloons and hosts Europe's largest hot air balloon fiesta every August.
Bristol has its own currency. The Bristol Pound can be exchanged at points around the city.
Two major universities – the University of Bristol and The University of the West of England – in Bristol offer a wide range of MICE facilities, from tiered lecture theatres to exhibition space.
Unusual meeting venues found in Bristol include boats, zoos, aquariums, castles, pubs, cinemas and sports stadia.