24 May 2022
Spotlight on Marketing Manchester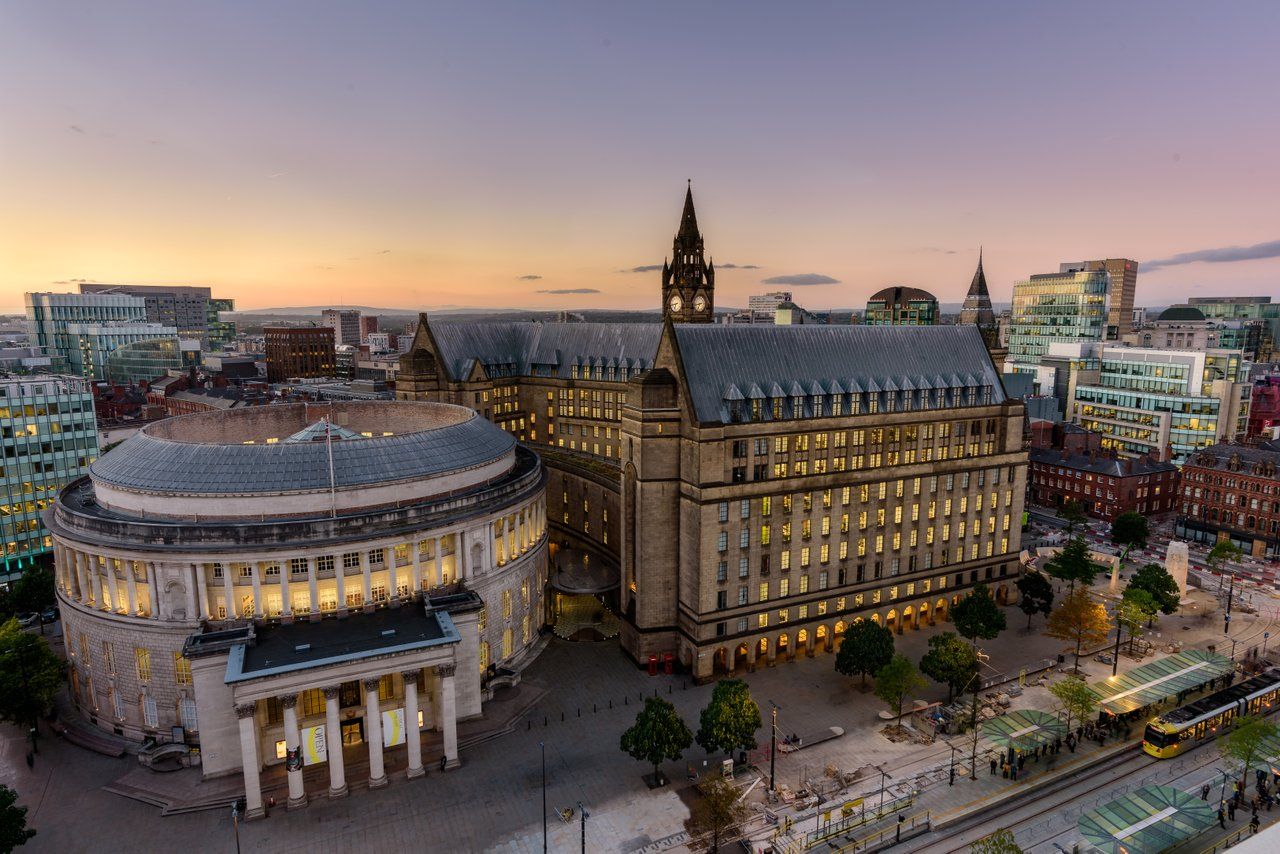 Tell us a bit about Marketing Manchester and what you do?
Marketing Manchester is the agency charged with promoting Greater Manchester nationally and internationally as a place to visit, invest, meet and study. Our work is an essential component to successfully raise the profile of Manchester as the gateway to the North and improve global perceptions and city ranking. Marketing Manchester is the city region's destination marketing organisation, which also incorporates the official tourist board for Greater Manchester, as well as the Manchester Convention Bureau.
My role is Head of Business Tourism and the Manchester Convention Bureau. Myself and my team position Greater Manchester as a national and global conference destination attracting association, corporate and public sector business to Manchester. Conference and business events are hugely important to Greater Manchester and helps to position the brand on the world stage and is intrinsically linked to Greater Manchester's priority business sectors.
As well as bidding for events, the Manchester Convention Bureau offer a complimentary accommodation booking service, providing a hassle-free way to secure rooms for your event, whether on an allocation or contracted basis. The service is available for bookings of 10 rooms or more and will save organisers time and provide a seamless experience for delegates.
The Bureau also offer a complimentary venue-finding service, where based on organiser requirements the team find the perfect Greater Manchester meeting room or venue for your event. This provides a great service and saves organisers' time searching for a venue in a city they may not be familiar with.
What makes Manchester such as great destination for business meetings and events?
Manchester is a vibrant, cosmopolitan city in the heart of the UK. It is an ambitious city that has paved the way with a wealth of innovation and ideas. It has also undergone a series of tranformations, from industrial heartland to the vibrant and exciting conurbation it is today. This can be seen across the city region with new developments and investment.
Manchester is easily accessible both nationally and internationally. Located in the heart of the UK only 2 hours from London by train and home to one of the largest international airports in the UK offering non-stop flights across the globe. Once in the city both organisers and delegates will experience the warm welcome of Manchester. The city is compact and easy to navigate with complimentary shuttle buses operating around the city as well as an overground tram system. With a world-class convention centre in the heart of the city and over 10,000 bedrooms within a 15-minute walk of the venue, delegates will feel that they can do business easily and relax and enjoy all the city has to offer in their downtime.
Manchester is an influential, modern knowledge-based city amongst the top European locations for science, healthcare, education and business to name a few, and due to this, organisations from all over the globe choose Manchester for their next conference or event. Manchester has an enviable track record of delivering incredible events through a Team Manchester approach working with key stakeholders, businesses and networks to ensure that organisers and delegates have a successful event.
What are your plans for The Meetings Show 2022?
We are hugely excited to be attending The Meetings Show this year along with our partners, Emirates Old Trafford, Hyatt Hotels, The Lowry Hotel and Manchester Central. It will be great to meet buyers face-to-face again and to promote Greater Manchester as a 'not to miss' conference destination
This year is the 10th edition of The Meetings Show – give us your 10 highlights of Manchester:
Top 10 Reasons to choose Manchester:
Welcoming Host City – Manchester is a major international and cosmopolitan city in the North of England. Organisers and delegates will enjoy a vibrant, affordable and welcoming host city with experience of hosting major events.
Convenient and Globally Accessible – Attendees can access Manchester with ease. Located in the heart of the UK, just 2 hours from London by train. Home to one of the largest international airports in the UK offering non-stop flights across the globe.
World-class convention centre – home to an award-winning convention centre in the heart of the city centre with the capacity to host intimate functions or large-scale conferences or exhibitions.
High quality venues and hotels - Manchester has venue options for all kinds of events from boardroom discussions to citywide conventions and unique events. The region offers an abundant choice of hotels and venues to suit all preferences and budgets.
Access to Experts – An Academic Powerhouse; our universities boast world-class specialisms, research centres of excellence and concentrated clusters of expertise across a range of research areas. Visiting conferences can collaborate and engage with renowned researchers, leading industry professionals across the city regions' institutions and businesses.
A Supportive City Partner – the Manchester Convention Bureau is here to make your event a great success. The team offer a range of complimentary services and expert knowledge to support the event from conception to completion.
A Connected Community – Manchester's wide network of partners share an understanding and appreciation of the value of the events industry. We value your business and work together collaboratively to ensure your experience in Manchester exceeds all expectations.
Delegate Downtime – Greater Manchester can provide unique and engaging experiences to visiting delegates, helping them make the most of their visit.
Gateway to the North – It's central location and accessibility makes Manchester the perfect base for exploring the North of England and Wales, and a great opportunity for delegates to extend their stay.
Sustainability and Green Meetings – Greater Manchester has set an ambitious target of achieving net carbon neutrality by 2038. This will be achieved by the combined efforts of people working across the region to address global challenges while protecting and enhancing the natural environment.
Marketing Manchester will be on stand A63 at The Meetings Show at London ExCeL on 29 and 30 June 2022