29 Jan 2019
Exhibitor Spotlight: West Midlands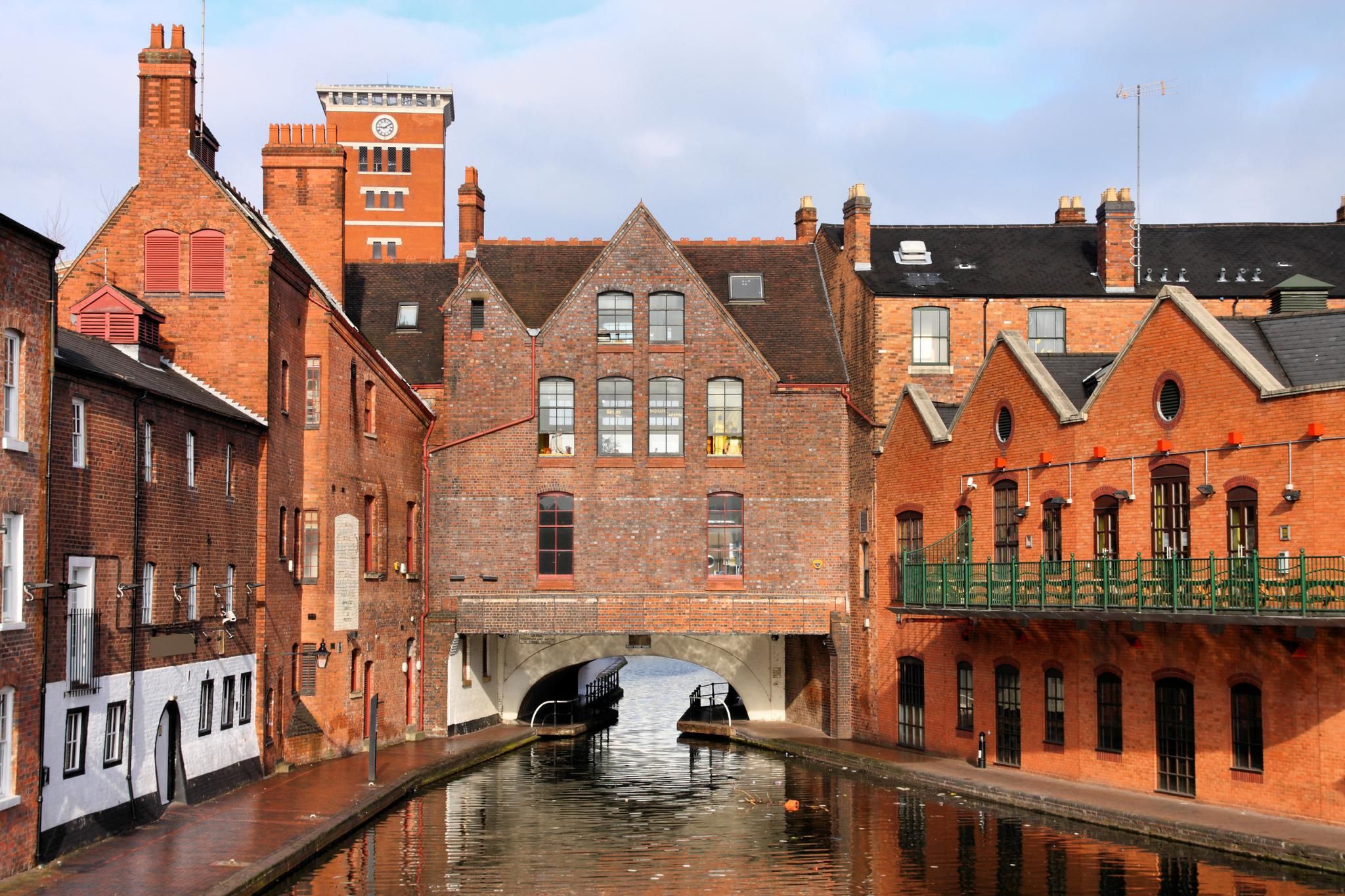 The Meetings Show will see the West Midlands uniting with a brand-new stand to show off everything the region has to offer for meetings and events. We caught up with Nicola Hewitt, Commercial Director for the West Midlands Growth Company, to find out more about the latest developments in the area and why it's such a hot spot for business travel.
What are the advantages of holding a business event in the West Midlands?
The West Midlands has long been a favourite for event organisers thanks to its central UK location, large number of bed spaces and the breadth and depth of its venues.
This year, the region unites for the first time to exhibit at The Meetings Show, and – together with Conference Coventry & Warwickshire and Shakespeare England Warwickshire – we're keen to highlight the exciting pipeline of activity on the horizon.
These are unprecedented times for the West Midlands, with domestic and international visitor numbers at record levels, and the region welcoming the highest proportion of business visits of all UK areas. With Coventry becoming the UK City of Culture in 2021, Birmingham hosting the Commonwealth Games in 2022 and two new HS2 stations opening four years later, this is the West Midlands' time to shine. We invite organisers to come and speak to us to find out how they can join forces with a confident, dynamic region, which hosts events like no other.
Are there any industries or sectors that are particularly strong in the West Midlands?
Rather than being reliant on one sector, the diversity of the West Midlands' £92 billion economy is central to its resilience and success.
We have identified a number of key sectors that have significant growth and employment potential for the region. These include advanced engineering; automotive and transport technologies; life sciences; business, professional and financial services; low carbon energy; financial technology; and gaming.
The West Midlands Growth Company's Convention Bureau has evolved in recent years to target new conferences in line with these sectoral strengths. The region has great connectivity, quality of life, research & development expertise and a wealth of talent, with more than 53,500 students graduating from the region's eight universities each year. These all remain key, both from a business tourism and investment perspective, to ensuring that we make our mark on the global stage.
What opportunities are there for incentive travel to the area?
From getting behind the wheel of one of the region's most recognisable vehicles at the Land Rover Experience in Solihull to a medieval feast at Warwick Castle or Coombe Abbey Hotel or a magnificent night at the Birmingham Royal Ballet, the West Midlands' lifestyle offer lends itself to a host of incentive travel opportunities for event delegates.
The West Midlands welcomed a record 2.3 million international visitors? last year, with people drawn to the area's culinary reputation, retail offer, global sporting events and an arts and heritage scene, which includes Shakespeare's birthplace. We encourage event organisers to get in touch with us to discover how the region's visitor offer can complement their conference experience.
Are there any exciting events taking place in the West Midlands in 2019, or any major developments to look forward to?
Festivals and events

As Coventry gears up to be the UK's City of Culture 2021, the region hosts a number of popular events.

Coventry Motofest is a celebration of the region's rich automotive roots [1-2 June 2019]; the Coventry Godiva Festival attracts over 115,000 people over three days to enjoy a diverse music and cultural programme; the International Festival of Glass [Stourbridge, 23-26 August 2019]; the British Science Festival [University of Warwick, 10-13 September 2019]; Heritage Week [region wide, 13-22 September 2019]; the Birmingham Weekender arts festival [27-29 September 2019] and Wolverhampton Grand Theatre's 125th anniversary in December 2019.

International sporting events

The West Midlands has proved to be a successful, welcoming destination of big international sporting events in recent years.

In 2019, the region is set to host the Gymnastics World Cup [Resorts World Arena, 23 March 2019]; Vélo Birmingham & Midlands [region wide, 12 May 2019]; Cricket World Cup 2019 [11 nationwide host venues including Edgbaston Stadium, 30 May 2019 - 14 July 2019]; and The Ashes [Edgbaston Stadium, 1-5 August 2019].

Coventry has been named as the UK's European City of Sport for 2019, with the aim of increasing community participation across the city. Highlights include the opening of Coventry's exciting new £36.7 million water park The Wave, a unique new facility in the heart of the city centre and The Festival of Running in March, culminating in the Coventry Half Marathon [24 March].

New developments
The City of Wolverhampton is undergoing a £1 billion transformation, including the opening in 2019 of phase one of the new railway station building and Midland Metro city centre tram extension. The revamped Cathedral Lanes in Coventry is the city's new restaurant quarter, featuring well-known names such as The Botanist, Bistrot Pierre and Zizzi, with more to come. The redevelopment of Birmingham's flagship Centenary Square – to include lighting columns and water jets – is expected to be completed in summer 2019.
The region is set to welcome a further 10 hotels in 2019, with more than 660 bedrooms – these include Baraset Barn and Hotel Indigo in Stratford-upon-Avon and Aloft hotel in Birmingham.
Where are the best places to eat, and are there any local signature dishes you can recommend?
The West Midlands is home to six Michelin-starred restaurants, four in Birmingham (Adam's, Carters of Moseley, Purnell's, Simpsons), one in Solihull (Peel's) and one in Warwickshire (The Cross).
Famous for its triangular-shaped dessert, the Godcake, Coventry's new dining quarter at Cathedral Lanes has seen a host of familiar eateries open in recent months. The city can also offer medieval banquets at Coombe Abbey and a meal on a vintage DC-6 aircraft, as featured in James Bond's Casino Royale, among its quirkier venues.
With a foodie heritage including Cadbury chocolate and Bird's Custard, Birmingham's culinary credentials include a thriving independent and street food scene, with Digbeth Dining Club taking place in the city every Friday evening and its Balti Triangle and Indian restaurant offer also proving a big hit with visitors.
Solihull Food and Drink Festival – which takes place across three days in its town centre in the late summer – features more than 50 gourmet food stalls, live entertainment and cooking demos.
The Black Country is well-known for its traditional pubs and breweries, with a host of Real Ale Trails. The Black Country Living Museum's Hobbs & Sons Fish and Chip shop is also a popular stop for visitors to the attraction.
Is there any local slang or unique phrases visitors to the West Midlands might not have heard elsewhere?
The West Midlands is famous for a number of words and phrases that have originated in the region – these include:
Bab

A common term of affection for 'love' or 'dear' from the word 'babby' – the West Midlands variation of baby

Batch

In Coventry, this is a small round loaf. In Birmingham, they're known as cobs, in other parts of the country, they're described as rolls

Bostin'

Great or excellent. The word 'bost' comes from 'broken', so 'bostin' translates as 'smashing'.

Going round the Wrekin

This is a West Midlands phrase to describe taking a long time to get to the point. The Wrekin is a hill in Shropshire.

It's black over Bill's mother's

This phrase refers to a stormy-looking sky. Bill refers to Warwickshire's famous son William Shakespeare, while his mother is Mary Arden of Stratford-upon-Avon
Ta-ra a bit
A Brummie way of saying goodbye
What do you think is the one unmissable thing to do for anyone visiting the West Midlands?
There are more than 300 miles of canals to explore around the West Midlands.
Once the heart of the industrial revolution, our waterways tell the story of the historic Midlands region, linking vibrant towns and cities in the heart of England with rural life.
Visitors to our region can live life in the slow lane on a narrow boat, or be inspired by walking and cycling routes along the waterways, through our countryside and nature.
The West Midlands' canals provide an ideal break for people who love a mixture of countryside and English culture and ambience. For more information, log on to www.greatbritishboating.com/canal-holidays-in-the-heart-of-england/
What can visitors to The Meetings Show expect when they visit your stand?
The West Midlands is coming together for the first time to make its mark at this year's The Meetings Show. This will provide event organisers with a valuable opportunity to speak to the variety of venues that the region has at its disposal, all in one place.
There is no substitute for meeting face-to-face with industry professionals. We are looking forward to welcoming delegates in an informal atmosphere at our stand at The Meetings Show. Visitors will learn more about the ambition, determination and creativity that has seen the region remain a popular events destination and how we can support both organisers and delegates in receiving the best possible West Midlands welcome and experience while they are here.
David Nuttall, Strategic Lead, European City of Sport, UK City of Culture and Commonwealth Games, Coventry City Council, said:
"We are delighted to be part of such a strong regional group at the The Meetings Show. Coventry and the surrounding area is superbly connected with fantastic venues who offer bespoke services for events of all shapes and sizes. And while your delegates are here, there is so much going on that we are sure they will want to extend their stay to take in the diverse range of cultural, sporting or local heritage events."
Helen Peters, Chief Executive of Shakespeare's England, added:
"Shakespeare's England is delighted to be able to give our members the opportunity of benefiting from a really strong destination presence at The Meetings Show by working together with our friends and colleagues at Conference Coventry and Warwickshire and the West Midlands Growth Company to highlight the rich diversity of our regional offer."