14 Feb 2019
Exhibitor Spotlight: Manchester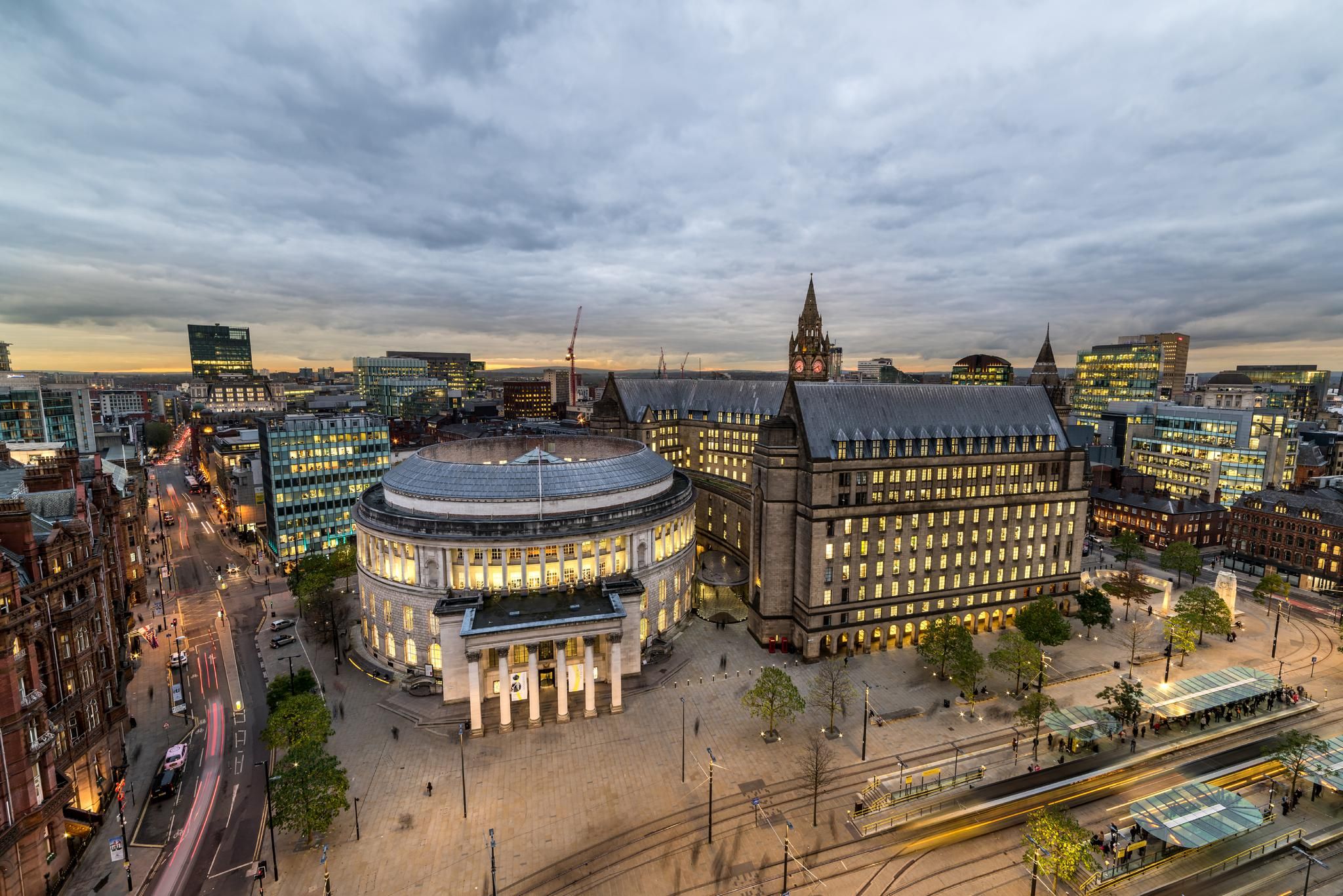 Music, sport, industry and culture – Manchester is one of Britain's most iconic cities in many ways, and a great place to meet and do business. The Meetings Show caught up with Stephanie Newton, head of business tourism at Marketing Manchester, to find out more.
The Meetings Show caught up with Stephanie Newton, head of business tourism at Marketing Manchester.

What are the advantages of holding a meeting or event in Manchester?
Manchester is a truly comprehensive conferencing destination, with everything you need on your doorstep. There's easy access for both national and international delegates; an array of leisure options; and a range of venues to choose from that can accommodate events from the smallest to the largest.
The city has also developed a strong reputation as a competitive place to do business, fast becoming a magnet for attracting global talent. The region has particular strengths in the sectors of advanced manufacturing, creative and digital, and life sciences, and regularly attracts large conferences in these industries.
And set in a region that offers great value for money, Manchester is an affordable city for delegates. With hotels to suit all budgets, a free bus travel system and free access to a range of fantastic attractions.
What makes Manchester stand out from other UK towns and cities?
Manchester is where great minds meet, and for hundreds of years now people have been meeting here to change the world. We're the city that split the atom, created the first modern computer, introduced the first professional football league, and performed the first bionic eye implant.
We're also exceptionally well connected. Manchester is centrally located in the heart of the UK, with London just over two hours away and Edinburgh just over three. Internationally we're served by the biggest UK airport outside of the capital, connected to over 200 destinations worldwide including China, India, Africa, the Middle East and North America.
And of course, we're famous for our warm welcome. We're one of the most open and welcoming destinations in the UK.
Are there any exciting developments taking place in Manchester in 2019?
There are a few big cultural developments to look out for in 2019. We'll see the expansion of iconic music venue Band on The Wall, meaning bigger gig sizes and a new place to teach young people about the music industry.
Everyman Cinema will be bringing their living-room style cinemas to Manchester for the first time in autumn 2019 at the upcoming ABC buildings, part of the new St. John's quarter, one of several emerging neighbourhoods in the city.
Youth-led Contact Theatre is also due to return to its transformed building this year, but first it will be continuing a tour of venues across Greater Manchester, including its popular Queer Contact season.
And of course, one of the top reasons to visit Manchester in 2019 is Manchester International Festival (MIF19), which returns 4 – 21 July to venues and found spaces across the region. As well as producing the biennial event, which is a highlight in Manchester's cultural calendar, MIF will run and commission ambitious work for The Factory, the North of England's upcoming flagship cultural venue.
Finally, 2019 marks the 200th anniversary of the Peterloo Massacre, a major event in UK political history that occurred on 16 August 1819. From June to August a vast Peterloo 2019 events programme will unfold across the region, featuring creative interpretations and exploration from regional, national and internationally recognised contributors.
How would you describe the culture of Manchester?
Traditionally, Manchester is associated with the industrial revolution, music and sport, with which we have a proud history.
However, while these are certainly important to our shared identity, they don't tell the whole story. We're a diverse and growing city-region, and as we develop we're increasingly becoming known for incredible dining, provocative arts and culture, and some sensational events.
Today Manchester city centre is jam-packed with unique and eclectic restaurants, bars, shops, museums, galleries, hotels and places to stay whilst the surrounding Greater Manchester boroughs offer a patch-work of visitor experiences including quaint market towns, traditional pubs and beautiful green spaces and waterways to be explored on foot or bike.
Are there any restaurant recommendations or local foods people should try when visiting Manchester?
Manchester's food and drink culture is thriving. With new restaurants, bars, gastropubs, microbreweries and cafés opening all the time, the city is establishing itself as one of the UK's most exciting foodie destinations.
Food markets are growing ever popular, and visitors should try a few of them out. Mackie Mayor and Altrincham Market are both definitely worth a visit. Then for some premium casual dining, try Tast, El Gato Negro, or the Refuge.
Why should visitors to The Meetings Show come and visit the Manchester team on your stand?
We've got some incredible partners with us on stand this year to give visitors a real snapshot of what Manchester has offer. There'll be representatives from Manchester Conference Centre, The Lowry, Hotel Football, Marriott Manchester Cluster, Crowne Plaza Manchester Oxford Road, and Manchester City Football Club.
And of course, representatives from Manchester Convention Bureau will also be on hand to tell visitors all about the free support packages that are available to help meetings organisers. The team of knowledgeable conference and meeting professionals specialise in event and client support, saving you time and money and ensuring your event will run smoothly.
So make sure to come and meet Manchester on stand number I600.
If you only have one day to spend in Manchester, where should you go and what should you do?
It's a tough one! We'd recommend you spend the morning museum-hopping. Manchester has loads of impressive museums and libraries, the majority of which are free to enter. Some favourites in the centre are Manchester Art Gallery, the Science and Industry Museum, John Ryland's Library, People's History Museum, HOME arts centre, and the National Football Museum.
Then head for lunch at one of the many trendy spots in the city's hipster Northern Quarter. Once you're done, spend the afternoon exploring the neighbourhoods, where you'll find loads of record shops, arts and crafts stores, vintage clothes, and striking street art.