Jan 04, 2019
Exhibitor Spotlight: Malta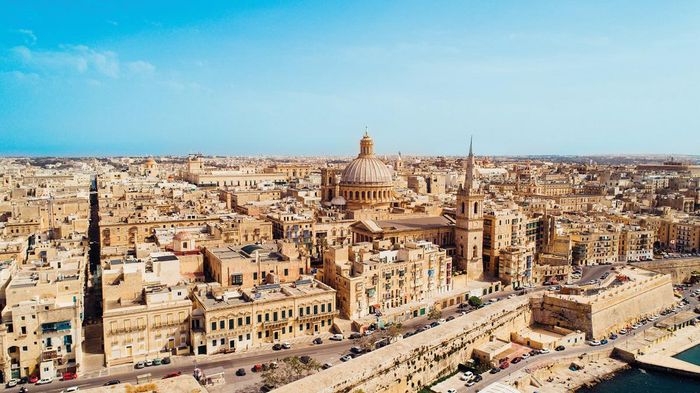 Just three hours away but bursting with unique culture and rich heritage, it's easy to see why Malta is a top MICE destination. We spoke to Lindsey Thorpe, Manager M.I.C.E – UK & Ireland at Conventions Malta, to find out more.
What makes Malta a unique destination for meetings and business travel?
The Maltese archipelago is a kaleidoscope of discovery offering diverse architectural heritage and picturesque beauty, which acts as a stunning backdrop for any incentive or conference stay.
Located at the heart of the Mediterranean, one can fly direct from the UK in three hours (from 18 airports including London Heathrow and London Gatwick) making it an easily accessible hub for delegates from the UK as well as mainland Europe, North Africa and the Middle East.
Malta has more than 40 four-star hotels offering 14,000 beds and 15 five-star hotels with 3,500 rooms. Most are within walking distance of each other and can easily accommodate any event, from small high-end incentives to corporate meetings and large conferences with exhibitions. Over the past couple of years there has been an increase in small boutique hotels opening in Valetta which are perfect for those small, high-end exclusive incentive groups.
For evening events the island's unique landscape and rich heritage provide a spectacular backdrop for an alfresco welcome dinner or a relaxed networking BBQ, with an array of unusual and quirky venues available to host receptions, dinners and conferences from a floating barge in the Grand Harbour, a black tie event in a Baroque Palace to a roof-top venue with stunning views across the islands.
In addition, the nearby islands of Gozo and Comino are easily reached by a short 25-minute ferry or boat ride from Malta and offer more sandy beaches and crystal clear waters with popular sites including the Blue Lagoon and The Inland Sea
For groups who love adventure the Maltese Islands can offer a variety of activities; with the sparkling Mediterranean Sea being ideal for watersports such as snorkelling, kayaking, boat trips and swimming. For those looking to stay on land, the rugged landscape is popular for rock-climbing, mountain-biking and horse-riding whilst Segway, jeep and tuk tuk tours are all a great way to get out and explore the islands.
What types of events have been held in Malta over the past year?
Malta has been host to a wide variety of events in 2018 from large music festivals and cultural festivals, to conferences including the Malta Blockchain Summit attracting 8,500 delegates and SiGMA IGaming showcase, as well as small boardroom meetings and incentives which are seen throughout the year.
What's the best time of year to visit Malta?
Malta has 300 days of sunshine per year and so is a great destination all year round for conferences and events.
Are there any traditional Maltese foods that people should try when they visit?

The flavour of Maltese cuisine is the result of a 7,000-year relationship with the islanders and the many civilisations who occupied the Maltese Islands. The Sicilians, Romans, Spanish, French and many more have influenced the eclectic mix of Mediterranean cooking.

Local favourites include:
Pastizzi; a delicious savoury filo pastry filled with either rich ricotta cheese or mushy peas
Maltese goat cheese called ġbejniet
Fenek; a traditional rabbit stew which is also Malta's national dish
Imqaret; deep fried pastry with figs
Ftira; Maltese bread
The citrus flavoured soft drink called Kinnie
Furthermore, Malta is gaining international attention as an emerging wine region. Despite the islands' small size there's a broad selection of white, red and rosé wines to choose from.
Are there any exciting new developments planned in Malta to keep an eye out for in 2019?
The opening of the Marriott Malta in July 2019, the first Marriott property on the Islands. The hotel has 276 rooms and suites and is situated within the unique architecture of Balluta Bay in St Julians, an iconic Maltese landmark with a promenade and quaint seaside cafés, located in the heart of Maltese cosmopolitan life.
What would be your recommendation for visitors to Malta to do in their leisure time?
Enjoy time and the views at Upper Barrakka Gardens in Valletta
Relax on Ramla il-Hamra (red sands), the biggest sandy beach on Gozo
Dive down into the seas surrounding the Islands and explore the P29 shipwreck, a former minesweeper and patrol boat – Malta is consistently ranked as one of the top three in the "Best Diving Destination in the World" category by Diver Magazine Awards
Experience a village fiesta in Gozo, held between the last weekend in May and mid-September – each village holds an annual feast dedicated to its patron saint and villages are decorated with lights and bunting, street stalls selling traditional cuisine with marching bands and evening firework displays for entertainment
Party at Annie Mac's Lost and Found Weekend on the May Bank Holiday weekend
Eat cake at Fontanella's in Mdina overlooking the island
Visit Marsaxlokk for a walk around the fishing village and ensure you stay for a fish lunch at a local restaurant
If anyone is going to be in Malta over Christmas, what does a traditional Maltese Christmas look like?
Most streets in Malta are lit up and decorated for the festive season – Valette is decorated throughout and this year a life-size Maltese crib was also set up by the city gate. Churches are also decorated for the festive season, mainly featuring a traditional Maltese crib.
One should visit the live crib in Ghajnsielem, Gozo, and try the traditional Maltese honey rings associated with Christmas in Malta.
The Thomas Smith Foundation will also be hosting their 20th edition of the Christmas charity swim on the 30th of December.
If you could offer one piece of advice for people visiting Malta, what would it be?
To explore the islands as much as possible and venture to Valletta, Mdina, Gozo, Comino and the Three Cities to fully explore what the islands have to offer!