06 Jun 2019
Exhibitor spotlight: London & Partners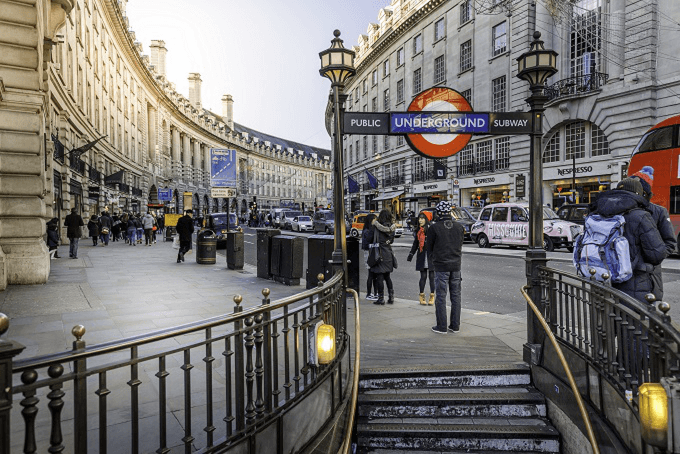 London & Partners will be exhibiting at The Meetings Show this month. We spoke to Paul Black, head of business events, to find out more about the MICE industry in the city.
London is once again the host city for The Meetings Show, and we couldn't be prouder to call the capital our home. London & Partners will be exhibiting at the show along with many of the top venues in the city – we spoke to Paul Black, head of business events at London & Partners, to find out more about the MICE industry in the city.
What makes London a popular destination for business events?
London is one of the world's most visited international cities – attracting over 19.8m visitors in 2017 (4% growth from previous year) with direct flight access to nearly 400 worldwide destinations. As a cutting-edge MICE destination; London is a place where creative and innovative event ideas and concepts thrive. The city is cosmopolitan, diverse and open with over 233 languages spoken every day, embracing delegates from all the world.
The sheer variety of business expertise and access to leading speakers, sponsors and global media allow London to attract a great volume of conferences, association congresses and trade shows, delivering strong attendance and return.
London's ability to pioneer change and reinvent itself attracts a high level of repeat visitation for incentive groups from short and long-haul international markets. Groups can experience a huge variety of both iconic and immersive experiences across London's diverse neighbourhoods, offering each individual delegate a new experience on every visit to the England's capital.


Can you tell us about any of the latest or forthcoming developments in the city? Venue/hotel openings, big events coming up, investment projects, etc?
There are a number of exciting developments coming to London in the next couple of years. London is set to add 11,600 rooms to its hotel inventory of 140,000 bedrooms by 2020, with high profile openings including The Londoner, The Stratford Hotel, The Hard Rock Hotel London and The Dixon.
In addition, there are many excellent new creative and professional event venues opening and expanding across different areas of the capital, including Here East (Queen Elizabeth Olympic Park), Design Museum, Battersea Power Station, Tottenham Hotspur Football Stadium, Magazine London Greenwich and The Queen's Diamond Jubilee Galleries.
Does London have any sector or academic specialisms?
London is a versatile city with leading expertise across a wide range of business sectors and industries. As a convention bureau, we target all business sectors to consider London for their conferences, meetings, live events, trade shows and incentive trips. Our core markets which generate strong business interest and return include technology, enterprise (financial and business services), innovation and life sciences, creative (including gaming), urban and tourism.
This expertise is of huge benefit to meeting planners because it means London can offer influential, expert speakers to really elevate event content. As well as this, it provides access to potential event sponsors and financial investors and it attracts and engages a large volume of delegates and networking groups within the various London business eco-systems. In addition, organisers will have access to many large international media outlets to help tell their story to the world.
Academically, London is home to four universities recognised in the world's top 40, attracting global talent of students to the huge variety of undergraduate and post-graduate courses.


Which international markets are London & Partners focusing on at the minute?
London of course welcomes all international markets to the capital. London & Partners has a dedicated team of business event professionals to support all global enquiries. Our sales teams are here to support you with content and strategic direction when considering London for a large or small event, and our reactive convention bureau team can help you source the best venue or hotel for your proposed event. This service is entirely impartial and at no cost. We have seen the US and China markets continue to grow impressively year on year, and Germany and France continue to drive volume to London for event groups.
Can you tell us a bit about the partners who will be exhibiting at The Meetings Show with London & Partners this year?
We have an exciting selection of partners joining us this year in the London Village so please do come and meet us. These include, Alexandra Palace, Business Design Centre, CCT Venues, The Lensbury, London Stadium, The Museum of London, The Shangri-La at the Shard, Southbank Centre, The Gherkin, The Stratford Hotel, Chelsea Football Club, London Heathrow and BMA House.


Are there any other exciting plans you have for the year ahead that you'd like to share with us?
London has a number of high profile and exciting events taking place during the remainder of 2019. The city is about to host its annual London Tech Week, welcoming 55,000 delegates and 250 events across various locations across the capital. The inaugural London Climate Action Week takes place 1-8 July, comprising of more than 120 events across London. The week will highlight London's leading role as an international hub for organisations working globally to tackle climate change, as well as mobilise local organisations and communities to support London's Net Zero goal.
In September we welcome SIBOS 2019 with over 7,000 financial services professionals from all over the world, and October; One Young World with 10,000 global youth leaders. We are delighted to host these events and looking forward to extending a big warm welcome to our global visitors to London in what will be an exciting second half of 2019.
What do you think is the one unmissable thing to do for anyone visiting London for The Meetings Show?
Come and meet all our partners in the London Village – we are all looking forward to seeing our event partners from across the UK and Europe at The Meetings Show this year!
London & Partners will be based on stand
H500
at the show.