29 Oct 2019
Exhibitor Spotlight: Best Western Hotels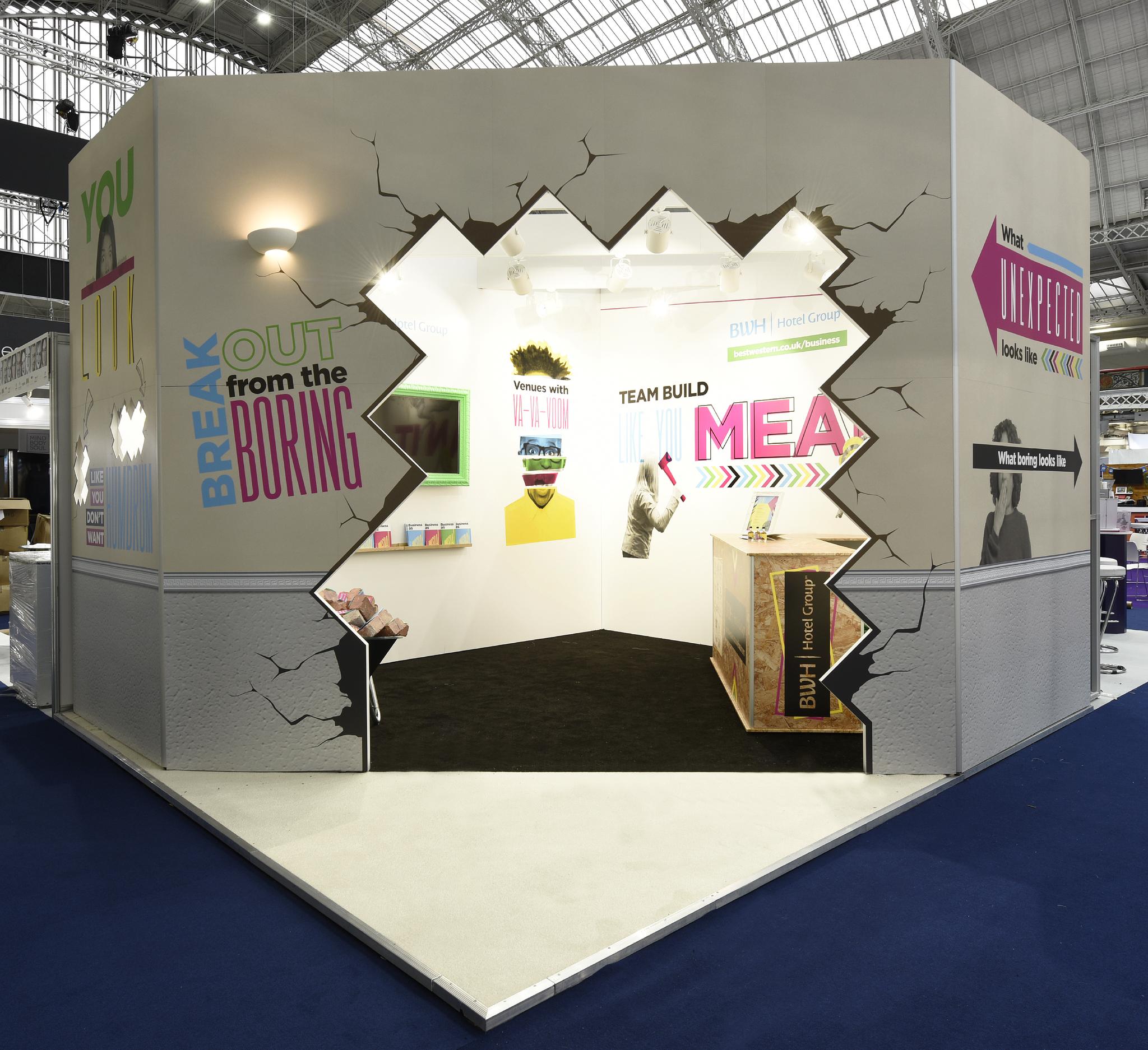 At The Meetings Show 2019, Best Western Hotels took the step up from exhibiting on a shared stand to holding a stand of their own – and with high footfall and interest from attendees throughout the show, the move paid off.
Dawn Theaker, Marketing Manager at Best Western, tells us more about their brand and what they have planned for 2020.

Can you tell us a little bit about the hotels Best Western represents?
Over the last 70 years we've grown from 25 bedrooms in Long Beach to welcoming over one billion guests worldwide, including the largest collection of independent hotels in Great Britain. With over 42,000 years of history in our properties, we have thousands of stories to share! With an ever-growing brand collection of unique hotels and venues – from superior value economy to boutique and lifestyle – we have a brand which suits every traveller's needs.

Earlier this year Best Western Hotels acquired the WorldHotels brand, what has that meant for the group?
There is a huge amount of synergy between Best Western and WorldHotels and by joining forces we've created competitive advantages for both Best Western and WorldHotels. The acquisition enhances our portfolio offering to include the upper upscale and luxury segments.
Since joining forces, the combined power of our brands sets the stage for a bright future for both Best Western and World Hotels. Through its established senior leadership team and regional presence within each market, we bring a new level of expertise that will undoubtedly help grow the WorldHotels brand in key markets. The acquisition is a testament to our commitment to growth, modernisation and continued progression, bolstering Best Western's position as a trusted leader in the global hospitality industry.

What makes a Best Western hotel a great choice for MICE planners?
When it comes to business meetings and corporate events, Best Western believes there is no need to sacrifice personality for practicality – we don't do 'same-old'! Our hotels constantly surprise; from quintessentially quirky to fabulously functional, we've got everything a MICE planner needs for serious business, but in serious style. With an ever-growing brand collection of unique hotels and venues, we also have a number of discounted rate programmes and a Business Advantage rewards loyalty scheme to make business even better for you.

Why did you choose to unveil your new 'Business as Unusual' concept at The Meetings Show in 2019? And how did the concept come about?
Our hotels all have surprising stories to tell and make for a completely unique and quirky business meeting/experience. For example, The Roker Hotel, Sunderland, has a gin distillery which treats delegates to a gin masterclass. Yew Lodge Hotel & Conference Centre is the first GB Hotel to have not one, but two riveting Escape Room Experiences.
The Meetings Show was the perfect platform for us to showcase our ever-growing brand collection of over 260 independent hotels and unique venues. In order to stand out from the usual corporate stands, we developed a completely immersive, construction site-inspired exhibition stand which encouraged delegates to break away from boring and discover how our corporate venues and spaces surprise with an extra dose of extraordinary!

What was your experience like at The Meetings Show 2019?
We had a hugely successful (and exhausting!) two days at the show. In between sharing our hotel's own gins with delegates, sharing our new unique venues brochure, premiering a new corporate short promotional film and handing out bespoke goody bags, our appointments diary was completely full. We also secured very healthy revenue from on stand enquiries, plus additional leads which we are still converting with new agents.

Have you got any exciting plans for 2020 that you can share with us?
There's plenty of exciting developments at Best Western GB which we look forward to premiering at The Meetings Show 2020 – new technological platforms, new brands and new hotels – plenty to surprise and entice delegates.

What can visitors to The Meetings Show 2020 expect if they visit the Best Western stand?
We have an even bigger stand next year and we're planning a completely unmissable, immersive and surprising experience for delegates – so expect the unexpected!

Do you have any top tips for other exhibitors planning to exhibit at the show in the future?
Be bold and be surprising – it will inspire delegates and get the pulses racing rather than eyes rolling!