01 Apr 2019
Exhibitor Spotlight: Abu Dhabi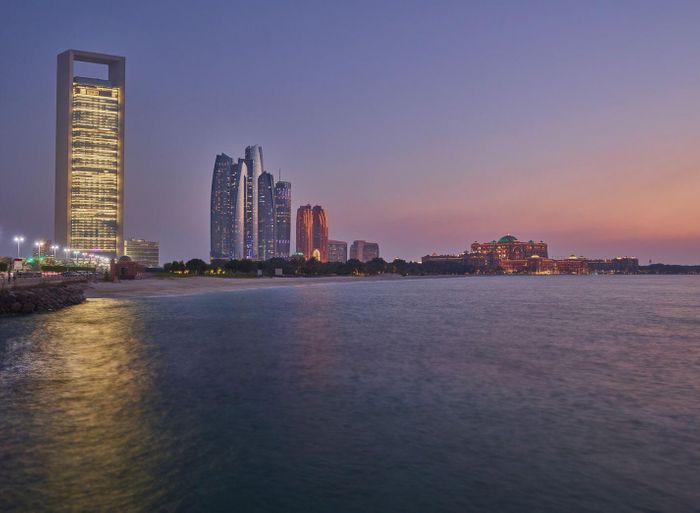 Abu Dhabi is an enticing destination for meeting and event planners – Arabic culture and first-class facilities combine to create an unforgettable destination. We spoke to Mubarak Al Shamsi, Abu Dhabi Convention & Exhibitor Bureau director, to find out more.
What makes Abu Dhabi a unique destination for meetings and business travel?
Abu Dhabi is a thriving metropolis at the core of the UAE's political, cultural and commercial life. Government policies, plans and programmes support intellectual and artistic activities and cultural events to nurture a rich cultural environment and to honour the Emirate's heritage.
Bringing your business event to Abu Dhabi immerses your client in the heart of such core values, with Abu Dhabi Convention & Exhibitor Bureau (ADCB) seamlessly delivering business support via our 'Advantage Abu Dhabi' initiative offering, which aims to increase the overall value proposition of Abu Dhabi through hosting of innovative and viable business events aligned to the Abu Dhabi 2030 Economic Vision. The initiative provides a unique opportunity for event organisers to gain destination-driven value by providing bespoke destination support.
Additionally, with the Emirate's natural beauty as a stepping off point, delegates enjoy incredible options in entertainment – both sporting and artistic – retail, dining and hospitality, as well as top class cultural venues. The soaring visitor figures we have seen in recent years are evidence of the increase in the global appeal of our Emirate.
In Abu Dhabi you not only have the state-of-the-art conference centre ADNEC and indoor venues for meetings to choose from but private islands, UNESCO designated Al Ain Oases, desert retreats and even the garages on the pit lane at Yas Marina Circuit!
What types of events have been held in Abu Dhabi over the past year?
Abu Dhabi offers an incredibly diverse year-round events calendar, which includes the likes of the Formula One Etihad Airways Abu Dhabi Grand Prix, Abu Dhabi Art and the Abu Dhabi Classics season, among many others.
ADCB has won numerous exciting bids for world-class conferences and events which will take place throughout 2019. We've just hosted the Special Olympics World Games – the first time that this prestigious event has taken place in the MENA region – where more than 7,500 athletes from more than 190 nations convened to compete in 24 sports.
Upcoming events include the International Conference on CSR, Sustainability, Ethics & Governance 2019 (12 to 13 June), the World Energy Conference (9 to 12 September) which will see 150 countries represented, the 26th World Road Congress (6 to 10 October) and the 37th World Congress of Endourology (29 October to 2 November).
Are there any traditional national foods that people should try when they visit?
There are some fantastic restaurants which serve Emirati food across Abu Dhabi. In particular, Mezlai at Emirates Palace provides an elaborate location for a dining experience for delegates, and the Al Fanar Restaurant at Yas Mall is also worth a visit. As well as these high-profile establishments, Abu Dhabi is also home to a whole host of 'hidden gem' eateries in the city that provide mouth-watering local delicacies. Alternatively, Louvre Abu Dhabi serves a fantastic camel burger, whilst many of the hotels serve Emirati dishes such as Umm Ali – a popular UAE desert.
There is also the opportunity to visit a date plantation to learn about the harvesting of this local delicacy.
Are there any exciting new developments coming up over the next year?
We've recently seen the opening of Qasr Al Hosn – the oldest structure on Abu Dhabi Island and the ancestral home of the Al Nahyan family – which has been a witness to the city's evolution from small coastal community to a thriving global capital.
At the Presidential Palace Qasr Al Watan has just opened, providing visitors with a deeper understanding of the UAE's governing traditions and values, whilst allowing access to artefacts and rooms that were previously only available to state guests. Qasr Al Watan continues the legacy of the late Sheikh Zayed who sought to preserve the heritage of the UAE while encouraging cultural dialogue and openness.
On the hotel side we look forward to welcoming Fairmont Marina Resort & Residences in late 2019, which will offer numerous state-of-the-art function spaces. And attraction wise, CLYMB is due to open later this year on Yas Island, offering an exciting option for group team building as it is home to the widest skydive flight simulator in the world.
What would be your recommendation for visitors to Abu Dhabi to do in their leisure time?
Once events and meetings have taken place there is a huge array of experiences available for delegates to enjoy whilst they pass the time. Adrenalin junkies can take to the water on a speed boat, go dune bashing or take on the fastest roller-coaster in the world at Ferrari World Abu Dhabi. Or perhaps head to the malls for some shopping and dine out at an array of wonderful restaurants with jaw-dropping views over the skyline. Alternatively, escape the city on a desert safari where guests can dine out under the stars, learn more about Emirati traditions such as falconry and even ride a camel.
Why should visitors and hosted buyers at The Meetings Show come to visit the Abu Dhabi stand?
This year the ADCB team will be joined on stand by a number of DMC and hotel partners who will be on hand to discuss your event and incentive needs. There will also be the chance to win destination experiences, learn to write your name in Arabic with the help of a calligrapher, plus our partners will be offering some fantastic incentives to those who confirm meetings at the show.
Please do book an appointment or come and say hello, as we would love to discuss your event and incentive needs.
If you could offer one piece of advice for people visiting Abu Dhabi, what would it be?
Be sure to add a day or two onto the end of your business trip so you can enjoy what the destination has to offer. Whether that is a round of golf on one of our fantastic courses, a race around the Yas Marina Circuit track in an Aston Martin, or an excursion out to the desert to take in its serenity – the perfect place to unwind after a busy few days.
For more information, contact:
Abu Dhabi Convention & Exhibitor Bureau
Angela Bates
ABates@dctabudhabi.ae
+44 7974 240 248