Apr 24, 2019
The Meetings Show partners with MICE Concierge for a seamless show experience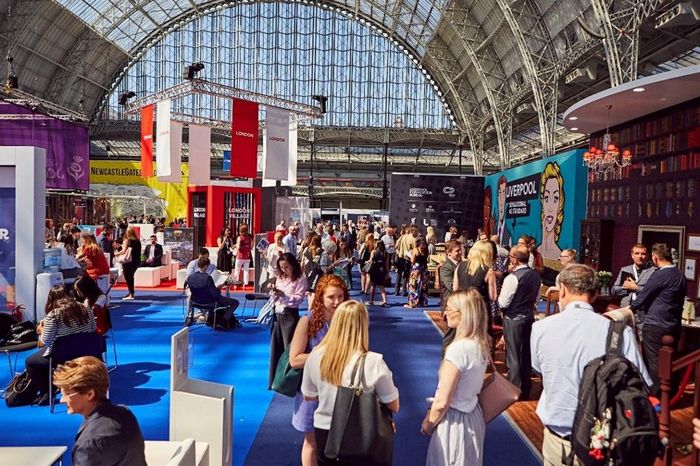 The Meetings Show has partnered with accommodation management provider MICE Concierge to offer a simple hotel booking service for attendees of the 2019 show.
The Meetings Show has partnered with accommodation management provider MICE Concierge to offer a simple hotel booking service for attendees of the 2019 show.
Through MICE Concierge, meeting and event professionals attending The Meetings Show (26-27 June) will be able to book a room at one of five preferred hotels, all within easy reach of the show venue Olympia London, at exclusive discounted rates.
The dedicated online portal will also help attendees book airport taxi transfers from London Heathrow, London Gatwick, London Stanstead, London City and London Luton airports, as well as offering a restaurant booking service and providing details of networking events taking place during the week of the show.
Katy Phelps, sales director at The Meetings Show, said: "In previous years we've had a lot of calls from visitors asking where the best place is to stay and how to arrange transport to and from the show. By having MICE Concierge as our official partner for 2019 it provides attendees of The Meetings Show with a one-stop-shop for planning their visit, as well as offering exclusive hotel rates.
"Another great benefit will be that with five preferred hotels for visitors to stay in, it will facilitate more casual networking away from the show floor – as anyone in the event industry knows the contacts you make in the hotel bar can be just as valuable as the people you meet in the exhibition hall!"
The hotels available to book via MICE Concierge are Hilton London Olympia, Novotel London West, K West Hotel & Spa, Ibis London Earls Court and Hard Rock Hotel London – with savings of up to £75 on the standard room rates.
Andrew Bowers, managing director of MICE Concierge, said: "It's our huge honour to be delivering the managed accommodation service for The Meetings Show this year. Our aims are simple; use our innovative software, strategic approach and great customer service to create a service that delivers more opportunities for networking, better hotel prices and happier attendees. What better place to showcase this than by working with the UK's premier hospitality industry event? The team at The Meetings Show have been fully on board with our aims and share our values, so it has been a pleasure to be involved."
The Meetings Show takes place on Wednesday 26 and Thursday 27 June at Olympia London. To register, visit www.themeetingsshow.com/register and to book your accommodation through MICE Concierge, visit www.miceconcierge.com/events/meetingshow2019.
Watch and share the official 2019 Show Preview video here.
The Meetings Show
Taking place on Wednesday 26 and Thursday 27 June 2019, The Meetings Show is the premier event for the UK inbound and outbound meetings industry, organised by Centaur Live (a division of Centaur Media Plc). Organised by meeting professionals for meeting professionals, it is focused around a large exhibition, networking opportunities and professional education. The hosted buyer programme – the largest in the UK – attracts buyers from the corporate, association, agency and public sectors. The show features destinations from over 50 countries across 6 continents, venues, hotels and key providers of meetings products and services.
The Show includes:
The Exhibition: Featuring destinations, venues, hotels and suppliers, the exhibition sits at the heart of The Meetings Show.
Education Programme: Planned by education experts from across the industry, the conference sessions work in harmony with the exhibition and more than 10,000 meetings taking place on the floor.
Networking: The Meetings Show offers an unrivalled networking opportunity for event venues, event buyers and suppliers. For those looking to see more before and after the show, there will also be fam trips visiting key destinations around the UK and internationally.
The Meetings Show has an Advisory Board that meets several times a year both in person and virtually, bringing together their wealth of experience, ideas and strategic understanding of the meetings industry.

www.themeetingsshow.com
@MeetingsShow
For further press information please contact:
Custard Communications
Lesley Whyte
lesley@custardcommunications.com
Natalie Blachford
natalie@custardcommunications.com
01483 740747
MICE Concierge
MICE Concierge is a full-service on-line event management company based in Hitchin, Herts. Created in 2012 by Andrew Bowers, one of the pioneers in live hotel booking platforms for events, MICE Concierge are well established in the accommodation management sector.
Clients are from the UK, Europe, Asia and the Americas, and across all different sectors – exhibition organisers, conference planners, Associations and not for profit, corporate and experiential agencies. A small team of experts who deliver 400 events annually in 35 different countries, saving our customers well over £3million in hotel accommodation costs alone.
Unlike other accommodation providers in the marketplace, we have a unique booking platform which focuses the emphasis on service, negotiated rates 25% less than can be sourced online, price sensitive registration facilities and a range of concierge benefits.