18 Jun 2019
Venues of Excellence set to mark a major milestone at The Meetings Show 2019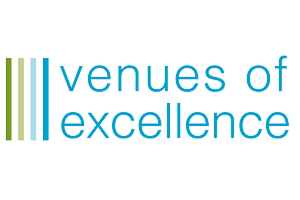 2019 marks the third year Venues of Excellence has exhibited at The Meetings Show, since relaunching its brand at the event in 2016. Mandy Jennings, Executive Director, tells us more.
2019 marks the third year Venues of Excellence has exhibited at The Meetings Show, since relaunching its brand at the event in 2016.
Now, the organisation – which awards membership accreditation to independent venues that meet stringent excellence criteria – is returning to The Meetings Show to announce a key business growth milestone, a whole year ahead of schedule.
Mandy Jennings, executive director of Venues of Excellence (VofE), provides an insight into the organisation's success and what's led VofE to this point.
The Meetings Show has played a key role in our growth here at Venues of Excellence. It's the place we chose to unveil our new brand, back in 2016, and where we've met and showcased many of our outstanding venues.
Therefore, it makes perfect sense for us to announce our biggest achievement to date at The Meetings Show 2019: The news that we've reached our ambitious growth target of having 50 venues within our portfolio, 12 months ahead of schedule.
The latest wave of venues to join our growing membership are Phyllis Court in Henley-on-Thames, Rothamsted Manor in Hertfordshire, Gloucester Rugby Club and The Elite Athlete Centre, operated by Imago Venues at the University of Loughborough.
These latest signings take our venue count to 52 – surpassing our original aim of reaching 50 by the year 2020.
We're thrilled to have reached this target so far ahead of plan. It's testimony to how many venues across the UK are keen to make a commitment to quality and gain Venues of Excellence accreditation in recognition of their hard work.
Excellence in Practice
Of course, for our members, that commitment to excellence doesn't stop with our accreditation. We're proud to say that our members continue to demonstrate excellence throughout everything they do – from sustainability through to delegate experience, catering and more.
We see some outstanding examples from our members. For example, Lane End Conference Centre – just one of the venues exhibiting at this year's Meetings Show alongside us – has just planted its very own fruit orchard on the site as part of the venue's five-step plan to ensure a more sustainable future.
The proof of this commitment throughout our portfolio is also evident in the number of award shortlistings and wins we see our members receive.
Nine of our venues were named in the recently announced CHS Awards shortlist alone, and a further three in the prestigious Conference Awards 2019 shortlist.
Looking to the future
As we prepare to get another fantastic Meetings Show visit underway, we're not only celebrating our success as an organisation, but looking to the future, too.
These are exciting yet challenging times for our industry, as delegates' expectations continue to evolve as technology and the wider society we live in changes around us.
We're exceptionally proud of the hard work each of our member venues is doing to stay on top of these challenges, leading the way when it comes to the independent venue market.
We've surpassed our growth target as a result of our dedication to supporting the venues within our portfolio, helping them to grow, secure increased cross-referrals and stay ahead of the curve when it comes to market trends and predictions.
As we move into the next phase of our growth at Venues of Excellence, we'll continue to stand alongside our members, providing insight, learning and development to help our collection of exceptional venues remain at the forefront of the industry.
Venues of Excellence is exhibiting at The Meetings Show 2019 on stand G610 alongside its stand partners and member venues: Alton Towers Resort, CEME Conference Centre, CIM Moor Hall, Conference Aston, Coombe Abbey, Lane End Conference Centre, Manufacturing Technology Centre, The Moller Centre, Unique Venues Birmingham, Venue Cranfield, and Whittlebury Park.