29 Oct 2019
UK event planners organise the biggest and most frequent events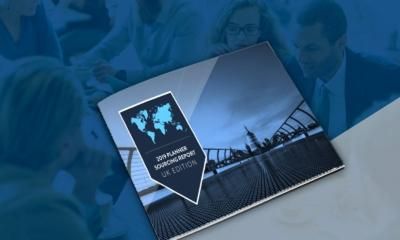 UK event planners are organising more events on a larger scale than their international counterparts, according to the Cvent 2019 Planner Sourcing Report.
The survey of 500 event organisers found that 33% of UK planners organise events for more than 500 delegates, compared with 22% globally, and 46% organise 50 or more events per year, compared with 19% of North American planners and 17% of Middle Eastern planners.
These bigger and more frequent events are being executed on smaller budgets, as international planners have on average 13% more to spend on their events.
The survey went on to ask planners about the challenges they face sourcing venues, and where venues could improve to attract more business.
One of the biggest issues identified was a slow response time from venues, with 41% of respondents saying that had lost venues their business. A venue not having what they promised was the reason for 35% of people taking their business elsewhere, and 32% said venues need to improve their attention to detail when responding to RFPs. Trustworthiness, thoroughness and conciseness were all also highlighted as potential areas for improvement.
When asked what the most important factors in venue selection were, 41% consider the venue's reputation, followed by 37% who research reviews. Both factors were considered more important than cost, which was cited by 36% as an important factor. Globally however, 71% of planners consider cost, which is something to bear in mind when aiming to attract international business.
The report also highlighted the top 10 most important influencing factors when choosing a venue, which were:

1. Existing relationship with venue: 44%
2. The unique atmosphere of the venue: 37%
3. Ease of staging participation activities: 36%
4. Location of venue: 35%
5. Brand / Chain affiliation: 35%
6. Customer service: 34%
7. Free amenities: 34%
8. Venue cost: 32%
9. Availability of preferred dates: 32%
10. Meeting space layout: 30%
Finally, the Cvent report looked at what event planners believe is most valuable to the attendee experience.
While live music and entertainment came out on top, as may be expected, integrated social media displays are quickly catching up, and are now just five percentage points behind in popularity, chosen by 59% of planners as important.
'Pop up surprises' was the next most popular element at 47%, while 38% still think face-to-face networking opportunities are key. Digital technologies are on the rise, with RFID tracking (31%), mobile event apps (30%) and augmented reality (21%) cited as enhancing the delegate experience.