24 May 2023
Tomorrow's Talent Winner 2023: Jenna Border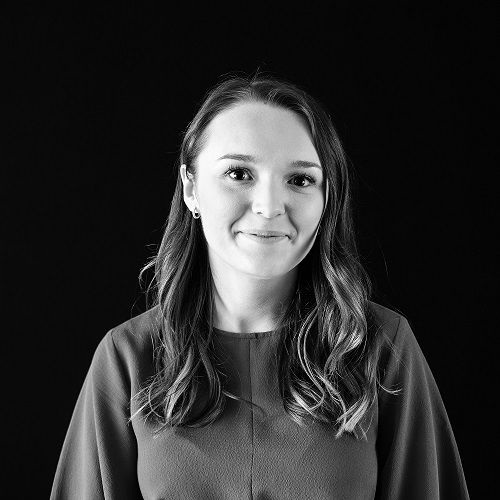 Jenna Border fell in love with events at high school where she organised the prom and other social events. She decided to join the 'dynamic, fast paced and innovative' industry full time after graduating from Sheffield Hallam University with an honours in International Events Management. She has worked at DRPG for almost five years where she is currently a senior account manager.
What does it mean for you to be named as a winner of Tomorrow's Talent 2023?
It means a lot to me to be part of this year's Tomorrow's Talent – it's fantastic to be recognised alongside a fantastic group of event profs.
Describe a typical work day for you:
I service one of our core clients to provide solutions such as events and comms for their internal teams and marketing campaigns. DRPG is a creative communications and events agency with the largest event production facilities in the UK and it really is any event professional's toy shop of dreams! My day-to-day role is a mix of working with our creative teams to creatively solve our clients' challenges, responding to client briefs and organising their events. This involves leading project teams to produce conferences, awards ceremonies, virtual events and comms campaigns.
What's been your best event moment so far?
There are so many events that stand out, from recognition dinners and awards to large scale conferences and multi-location roadshows. For the last two years, an event that I manage has featured on Bloomberg News channel, which is very surreal. As the promotional event services provider of the Birmingham 2022 Commonwealth Games, I got to experience the opening ceremony ahead of the event, which was inspiring. We also got to attend some of the competition days, and it was lovely to feel the buzz in my hometown of Birmingham.
If you could go back and give yourself some advice when you were first starting out in the industry, what would it be and why?
The biggest piece of advice I would give myself is to get a mentor(s) as soon as possible. I have so many fantastic industry experts around me now, who inspire me and have guided me through my career journey so far. One of the pieces of advice I'm so glad I had at the start of my career was from one of my very first clients. They said 'you make your own luck'…which has rung true and matches our Anything's Possible mantra here at DRPG.
What are you most excited for this year?
I have some very exciting projects and live events with clients lined up which is making my 2023 calendar very busy, but also incredibly exciting! I can't share too many details but watch this space for what DRPG and I do next.
What are your future ambitions?
My career goal is to change behaviours and deliver positive change using events and comms, driven by innovation, inclusivity and accessibility, whilst supporting others in our industry on their journey to do the same.