09 Sep 2020
Tomorrow's Talent Q&A: Rachael Kenny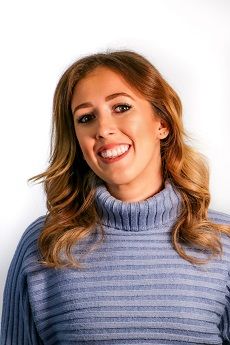 Rachael Kenny was recently named as one of our Tomorrow's Talent winners. We spoke with her to find out more about how she thinks the industry should attract new talent, and how she plans to celebrate winning the award.
What does it mean for you to be named as a winner of Tomorrow's Talent 2020
It's come at the perfect time to give me a confidence boost as I have just been made redundant due to the effects of COVID-19, therefore knowing industry leaders see the potential in me to be a future leader is amazing.
How are you going to celebrate?
I'm sure there is a bottle of Champagne with my name on it.
How do you think the meetings and events industry needs to adapt to continue to attract new talent?
I think we need to be clearer about what we do and how there are so many diverse roles available. We need to promote the industry not just through schools, so future generations grow up knowing more about it, but also to those in other industries who have transferable skills and would make amazing event professionals.
What's your advice for someone starting out in the meetings and events industry?
Become a sponge and soak up every opportunity and knowledge that comes your way. I'm a strong believer in networking from the start – we are a people industry and creating connections with others means you have more people to learn from and to help you out.
What are your ambitions for the next one year? Five years? Ten years?
In the next year, my ambition is to find my next role, in order to stay in the industry that I love and work hard to continue building my network and personal brand.
In five years, I hope to be a senior event planner with a strong team around me that I can lead and encourage, as well as being seen as a thought leader in the industry.
My 10 year goal is to be head of events for a global brand, creating innovative strategies to bring that brand to life through its events and marketing.