28 Sep 2020
Tomorrow's Talent Q&A: Nichola Moore, The Turner Agency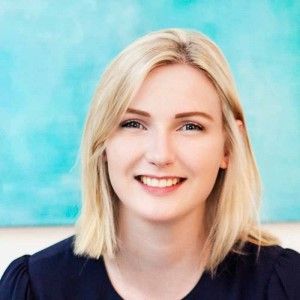 This week we sat down with Nichola Moore, project manager at The Turner Agency and our next Tomorrow's Talent winner, to find out more about what the award win means to her, alongside how she thinks people starting out in the meetings and events industry can grow their knowledge and experience.
What does it mean for you to be named as a winner of Tomorrow's Talent 2020?
I am so passionate about the events industry and I adore my job, so I'm incredibly grateful to be named as one of the Tomorrow's Talent 2020 winners. This year has been really, really challenging for everyone, so it's definitely given me the boost to continue to work hard and look forward to my career progressing.
How are you going to celebrate?
I would love to be able to take all of my colleagues down to the pub for a drink so that we can all celebrate together, however unfortunately at the moment that can't happen so I think it will just be me and my family and a gin and tonic – maybe two gin and tonics!
How do you think the meetings and events industry needs to adapt to continue to attract new talent?
I think the most valuable thing that young people can have is to actually be able to access information quite early on. I didn't know about the events industry in its entirety, and the role that I'm in, in pharma events, until I was doing it, so I think it would be lovely for event agencies and companies to get together at universities and secondary schools to promote the industry a bit better. I think moving forward, there will probably be less face-to-face event days and exhibitions, so webinars and all those things will be really useful, and I would have really appreciated it when I was at university.
What's your advice for someone starting out in the meetings and events industry?
Just keep asking questions. When I first started, I definitely lent on my colleagues – I have an amazing set of colleagues around me and I definitely learnt through them. Every event is a little bit different, I'm picking up skills all the time so keep asking questions, lean on your colleagues, don't badger them too much (especially at the moment because things are particularly busy), but just learn as you go, enjoy every minute and ask questions.
What are your ambitions for the next one year? Five years? Ten years?
I think my ambitions would have been a bit different if you had asked me this question in January as opposed to now. But now, my ambitions for the next year or so is to upskill my skillset in the virtual events space. I want to become a pro, and maybe explore some levels of production as well so I'm not just logistics based. In the next five years, I really hope that I'm leading and managing my own teams, but I really, really hope that we're delivering events face-to-face again, that would be really great. In the next ten years, I don't know. I'll hopefully still be in the events industry, perhaps within a different sector. I'm really looking forward to the next few years and can't wait!