29 Apr 2021
Tomorrow's Talent Meet the Judges interview - Priya Narain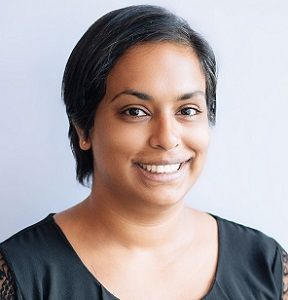 Joining our Tomorrow's Talent judging panel this year is Priya Narain.
As co-founder of Event First Steps, an initiative whose aims are to encourage event industry newcomers to forge their own career paths, and general manager of the Event Marketing Association (EMA), Priya is well-placed for her new role. Priya started working in the travel industry before making the transition into the world of events. She helped form Event First Steps in 2016 and more recently took over as general manager of EMA where she develops and drives strategies for growth within the association and is responsible for membership engagement, educational events and general communication management.
Why do you think it's important to recognise and celebrate young talent within the events industry?
For our industry to grow and evolve we need to nurture and celebrate the new talent that is coming in and up. With this comes a more diverse voice, ways of thinking and working, improved company culture and highlights our welcoming nature. Young talent is the future of our industry so needs to be encouraged.
Why is it particularly important to recognise talent now?
The pandemic has resulted in an increased talent pool due to many graduates and industry newcomers losing their jobs and facing an uncertain future. We run the risk of losing highly skilled and passionate people to other industries as they look for alternatives. So, we need to showcase new talent to continue being an attractive industry for newcomers. And, for those who have found a job elsewhere, to want to come back.
Have you seen any initiatives or actions taken by emerging meetings and event planners that have stood out or impressed you this last year?
I have really been impressed with the communities and micro-tribes that have popped up, each sharing common values and goals. Now, more than ever there has been a real need for belonging and support, and initiatives such as Event Grads (a global community and support network for aspiring event professionals) have provided just that, as well as networking and educational opportunities which is key to keeping newcomers engaged.
Do you feel like there is a strong culture of mentoring and support for young people within the industry?
There are several mentoring programmes/opportunities that are in place to help young people in the industry, such as Fast Forward 15, Elevate and more recently EM Mentoring that is specially for event management students. Each programme allows the mentee to develop their goals as well as increasing their professional networks to garner more exposure in the industry. It would be good to see more specific sector mentoring as I do believe in the value of mentoring. I feel that during the pandemic some people have had a bit more time to be able to respond to newcomers' questions about entering the industry, which has been great to see and creates a strong culture of support.
What are the attributes that you think make a successful meeting and events planner?
People skills are important, and by this, I mean having the ability to create and develop great relationships, whether that is with your colleagues, clients or suppliers. Attitude is a state of mind, so to showcase a positive one you need to be flexible and adaptable. The past year has definitely demonstrated the need for this! As well as being organised with attention to detail I also believe you should take pride in your work as this really shows the strength of your character.
What can Tomorrow's Talent entrants do to stand out?
I will be looking out for people who can tell me a bit more about who they are rather than what they do. One of my favourite sayings is "making things happen" so I will be looking for entrants who can demonstrate this through their passion, determination, and versatility and how they can make an impact on the industry moving forward.
For more information about Tomorrow's Talent and to enter, or nominate an industry friend or colleague, click here