12 May 2022
Tomorrow's Talent 2022: Winners revealed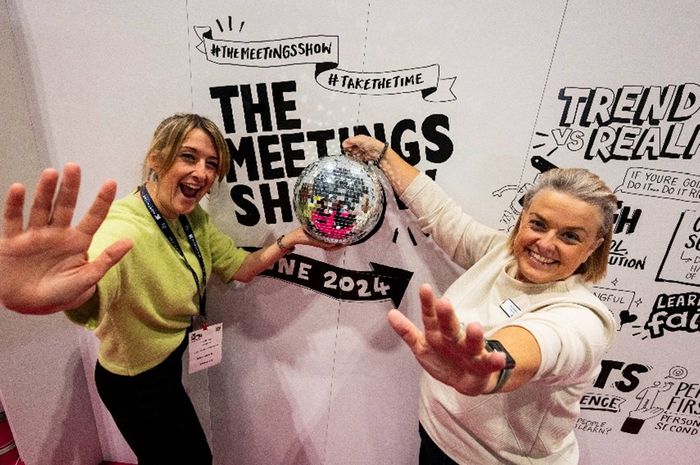 The Meetings Show is celebrating 10 bright stars of the business meetings and events industry as it unveils the winners of Tomorrow's Talent 2022.
The Tomorrow's Talent initiative, run in partnership with M&IT and sponsored by Visit Belfast in 2022, champions exceptional emerging talent within the industry to help nurture and support the leaders of the future.
Now in its fourth year, Tomorrow's Talent is designed to shine a light on the meeting and events industry's rising stars and provide them with opportunities to progress further in their careers. This year's competition was open to any talented event planner or buyer aged 30 and under, or with three years or less experience working in the industry.
The 10 winners of Tomorrow's Talent 2022 are:
Daniel Wilcock, event and project manager, Wilcock Event Services

Jessica McNulty, senior event co-ordinator, Quadrant Events Ltd

Jonathan Richards, project manager, Brightelm

Josh King, sales and marketing director, emc3

Laura Jensen, content and community executive, Reed Exhibitions

Marali Kempthorne, team leader meetings and events, Reed & Mackay

Milly Pickles, event executive, Parallel Blue

Olivia Salvage, senior events co-ordinator, doTERRA

Sarah Zarywacz, event executive, ECI Partners

Shakira Browne, senior events manager, Ultima Media
Entries were judged by a panel of leading industry experts, who are Paul Harvey, editor, M⁢ Lisa Stewart, business tourism manager, Visit Belfast; Patrick Delaney, managing partner, SoolNua; Leigh Cowlishaw, managing partner, Black Box Partnerships; Priya Narain, co-founder, Event First Steps; Gabby Austen-Browne, co-founder, Diversity Ally and Gracia Kabongo, Tomorrow's Talent 2019 winner and events manager, Wates Group.
All entrants were assessed for their achievements to date, ability to face challenges, drive and ambition, engagement with the wider industry and the future impact they could make.
Jack Marczewski, event director, The Meetings Show, said: "On behalf of The Meetings Show and our expert panel of judges, I would like to congratulate our 10 Tomorrow's Talent 2022 winners. Yet again, the standard of entries was incredibly high and I know the judges had a tough job determining just 10 winners among so many strong contenders.
"It is a privilege to be able to shine a spotlight on such strong talent and offer an opportunity to the winners to develop and grow even more within the industry. We look forward to celebrating with them at The Meetings Show next month."
The Tomorrow's Talent winners will be invited as VIPs to The Meetings Show at ExCeL London on 29 and 30 June where they will attend a celebratory reception hosted by Visit Belfast. The prize includes an invitation to a celebratory lunch and publicity and profile-building opportunities.
Registration is now open for the live show. To register, visit http://www.themeetingsshow.com/register.