14 Sep 2021
The QHotels Group are making bookings easier than ever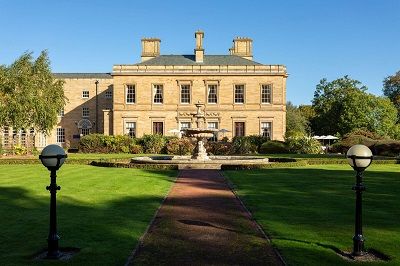 The QHotels Group is a collection of 21 four‐star hotels throughout the UK. Having seen a huge increase in meeting and events enquiries over the last few months (the group which offers over 250 meeting rooms across its portfolio), we've implemented a number of schemes to ensure booking your next meeting is as easy as possible.
Flexible terms & conditions: For your ease and confidence we have introduced a revised cancellation policy for all NEW bookings with an arrival date up to 31st August 2022 providing a signed contract is received by 31st December 2021.
Central Events Desk: Our Central Events Desk act as a one stop shop for booking your event. Our team have years of experience working for the group, a combined total of 53 years! From initial enquiry to booking you'll have a dedicated point of contact to make booking your event as seamless as possible.
Food & Drink Offering: Our group chefs undertook an 18 month research project to specially develop delicious meetings menus; dishes to boost, hydrate and sustain you and your delegates throughout the day. Daily signature salads, dishes inspired by street food, hot options, sweet options that will all leave your delegates alert and focused on the meeting in hand.
C&E Rewards: At QHotels we want to reward you for your business. Sign up to join our C&E Rewards scheme and receive £10 worth of high street vouchers for every £1000 of total event value. Visit us on stand TMSE260 for more information