07 Aug 2020
The Positive Benefits of Staying Connected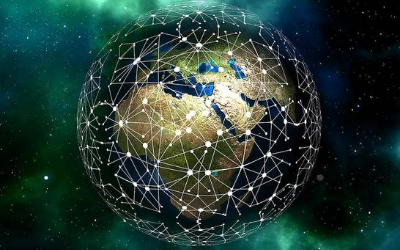 The Meetings Show Advisory Board member Diane Waldron, who is sales and marketing director at the QEII Centre and chapter chair of ICCA UK and Ireland, looks at the positive benefits of staying connected to other eventprofs and colleagues during the Covid-19 pandemic.
With live events unable to take place until 1 October, many of us have found ourselves working from home, 'manning the fort' in an empty venue, or even furloughed. Whichever scenario applies, we have all been physically separated from our colleagues and business associates, as well as friends and family who live outside our households.
Living and working in isolation may suit some, but for a large percentage, it can have a negative impact on wellbeing. According to research undertaken by the Office of National Statistics, 30% of adults said their wellbeing had been affected because they had felt lonely between 3 April and 3 May.
The research, unveiled in June, found that working-age adults who lived alone were the ones most likely to report loneliness than the average adult, suggesting that the problem could be affecting a number of professionals.
These concerning statistics highlight the importance of staying connected if we are to safeguard our collective wellbeing. We might raise our eyes at yet another Zoom meeting or Teams video call being scheduled in the diary, but seeing and speaking to another human being – albeit through a screen – can be hugely beneficial to our mental health.
Over the last few months, alongside official ICCA meetings, we've held weekly chat sessions to help keep members connected. These online meetings, which we implemented straight away, might see attendees discuss an industry issue, or share updates from their business, but they are also a chance for individuals to simply check in and say hello to a few familiar faces.
When we started hosting them, we didn't know what the take up would be like, but the sessions have been very popular and provided a chance for members of the industry to maintain contact with their peers, as well as network and keep a professional relationship going.
In addition to meetings within our own chapter, we have taken part in online catch-ups with other ICCA chapters around the globe. It has been interesting and useful to learn what is going on in other countries and incredibly valuable to share insight and knowledge with each other. I think we have taken comfort in the fact that despite being thousands of miles apart, we are all going through a similar experience.
Like every venue, the QEII Centre closed at the end of March, and as soon as staff who could work from home were safely set-up, we made it a priority to ensure everyone was connected.
Managers organised regular Teams sessions with their teams, but we also ran social events online, like pub quizzes to help keep colleagues connected, maintain team spirit and have some fun. The QEII Centre Band even managed to perform and record a rendition of Take me home country roads together (from their own homes).
Being able to see and talk to work and industry colleagues regularly can prevent feelings of isolation and loneliness, but it has a wider impact than improving our wellbeing. Maintaining these relationships – and potentially fostering new ones – will also help stand us in good stead for the future. Supporting one another and maintaining regular contact now helps build relationships ready for the industry's re-opening. We will be relying on those connections as we head back to our venues and exhibition centres.
We have all faced difficulties through the lockdown and pandemic, but by staying connected, at least we know we're not doing it alone, and we will be stronger for it.