15 Apr 2021
The Meetings Show is seeking experts to share their knowledge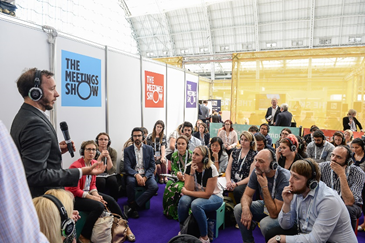 The Meetings Show, the UK's leading event which brings together the world's meetings and events community, is seeking submissions for its 2021 education programme.
While a large proportion of the show's extensive education programme is curated by the show's experienced conference producer, industry experts and those with a passion for sharing insight and knowledge are also being invited to put forward ideas for this year's sessions.
Jack Marczewski, Event Director of The Meetings Show, said: "It's great to be starting work behind the scenes on developing the content for this year's show. Our education sessions are always extremely well attended, and we know from our post-show feedback they form an invaluable part of the visitor experience thanks to the level of expert-led knowledge and experience that's shared over the two days."
He added: "As the 2021 show will be taking a hybrid format, this year we have opportunities to not only present live and in-person at the show, but we will also be offering dedicated virtual content to ensure anyone who is unable to attend, can still interact and network with exhibitors while being inspired. So, whether you're an innovator, specialise in predicting future trends, or can enthuse others to drive change, we'd love to hear from you – especially if you can get creative with how the session can be delivered!"
Those looking to participate in the education programme when the show takes place at London's ExCeL on 30 September and 1 October, should provide a proposed title and, in no more than 250 words, a brief synopsis of what delegates will discover by attending their proposed talk. The proposal should also include details of how the talk or informative session will be delivered.
To submit a proposal, please complete the application form by 31 May.
Successful applicants may also be offered the chance to speak on a panel debate, providing further opportunity to showcase their industry knowledge.