Apr 17, 2019
One day with Stephanie Newton, Marketing Manchester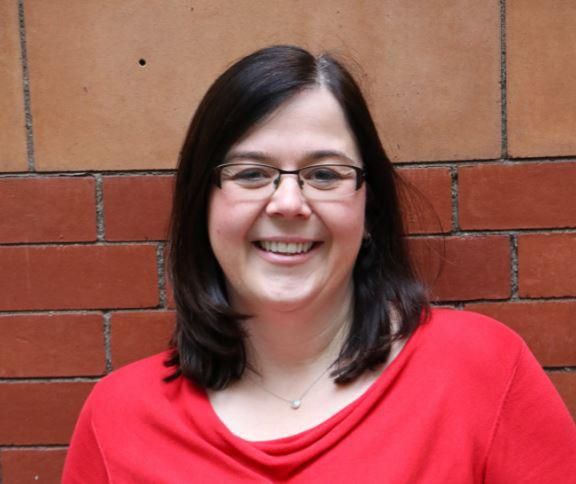 Stephanie Newton has 24 years' experience in the hospitality industry and she currently is Head of Business Tourism at Marketing Manchester - we caught up with her to see what a typical day is like for her.
Stephanie Newton has 24 years' experience in the hospitality industry. She began her career with Marriott International in London before moving to Marriott's Worldwide Sales, selling the Marriott portfolio of hotels to the UK MICE market. She's worked abroad both at the Marco Island Marriott in the USA and on the opening sales team for Marriott's first hotel in Ireland, Druids Glen.
In 1999 Stephanie relocated back to Manchester and held senior sales positions in hotels including The Lowry, Radisson Blu Manchester Airport, Arora Manchester and ABode Hotel Manchester. Now Head of Business Tourism at Marketing Manchester, Stephanie manages the promotion and positioning of Manchester as one of the UK's leading international conference destinations.
What's the best thing about your job?
Never quite knowing what each day is going to bring! All the different people that you meet, the different challenges that you come across and selling Manchester on a day-to-day basis, which I'm very passionate about.
What is the best piece of advice you have received?
Never make any enemies in this business – you never know when you might need their help down the line!
Who was your last email from?
Susan Reed at VisitBritain, messaging about events support funding.
If you didn't work in events, what would you like to do?
I always wanted to be an archaeologist. I love history and I'd have loved to be working with artefacts and making history come to life.
What's your 'to-do' list looking like today?
Diverse! Site inspection arrangements, bid proposals, marketing plans – all sorts!
What's your best piece of advice for anyone looking to get into the events industry?
Be ready to put the graft in. You need to put in long hours to get results. It can be a difficult industry because you need to start at the bottom and work your way up, but stick with it, be prepared to work hard and you'll see it all pays off in the end.
Where do you go to get away from it all and unwind?
A relaxing spa retreat – somewhere I can switch off and get some me-time.
Favourite destination you've ever visited?
Thailand. It's so different and it was my chance to get to know a new culture back when I was backpacking around. I love getting away from the tourist spots and immersing myself in a new culture.
What was the last book you read?
The Tattooist of Auschwitz – a brilliant true story about a tattooist in the concentration camp and the struggles he went through in order to stay alive. Brilliant read and really courageous story, couldn't put it down.
What's your favourite motivational song to start the day?
It's one of two – Fight Song by Rachel Platten or Rainbow High from the soundtrack to Evita.